Birdwatching on Corfu
Press Release Issued 19 April 2017
Perched on the south-east coastline of Corfu on an idyllic hillside, MarBella Corfu is a luxury 5* resort overlooking the serene emerald waters of the Ionian Sea. The hotel is beautifully located amidst the olive groves and Agios Ionnis Peristeron beach, providing an array of marine and terrestrial wildlife opportunities.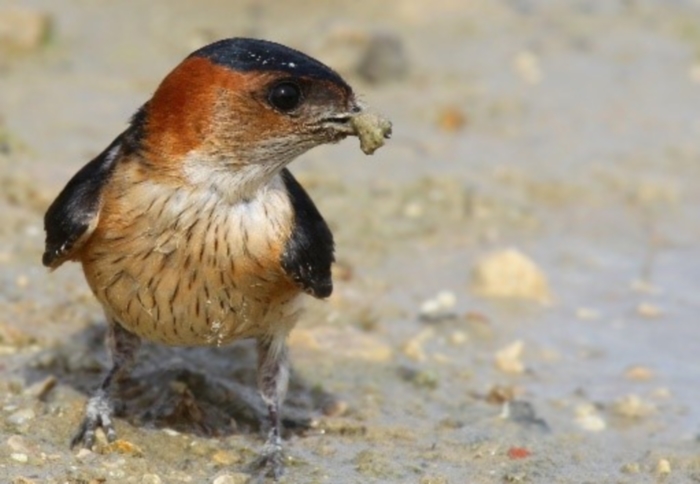 Corfu is renowned as a top European holiday destination but few know that this striking island preserves some of the most fascinating birds, with over 300 species having been recorded. NEW for 2017, guests of MarBella Corfu now have the opportunity to explore the surrounding lagoons and spot the Balkan, Mediterranean and European birds that inhabit the island.

Part of the hotel's MarBellous programme, MarBella Corfu can arrange half day guided tours to Southern, Central and Northern Corfu for up to three people per group. Guided tours can also be arranged for specified bird watching or larger groups upon request. An expert in ornithology, wildlife and the natural surroundings of Corfu, all tours are guided by Giannis Gasteratos.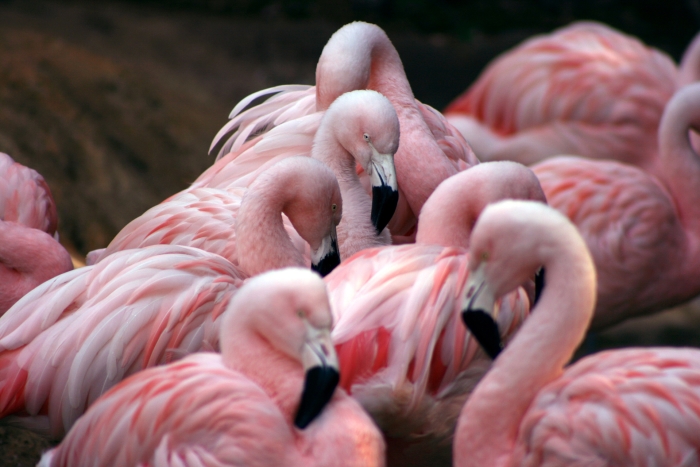 Pink Flamingos
Birdwatching in Southern Corfu
During this programme, guests will visit the wetlands of Alikes Lefkimmis and Korission Lagoon, as well as the surrounding area. Alikes Lefkimmis is a very important habitat for a number of birds that include waterbirds, waders and many more. With a bit of luck, guests may also have the opportunity to spot flamingos as they stop to look for food and shelter during their migration. Sometimes more than 3000 flamingos have been observed in this hidden gem.
Korission Lagoon is the largest wetland on Corfu and covers an area of nearly 1500 acres. It is an important spot for migratory, wintering and breeding birds. From flamingos to swans, the South of Corfu is sure to provide an impressive variety of water birds.
Prices for a half day tour of Southern Corfu start from €120 / £100 for three people. Rates include guided tour, transfers, MarBella picnic lunch and digital photos.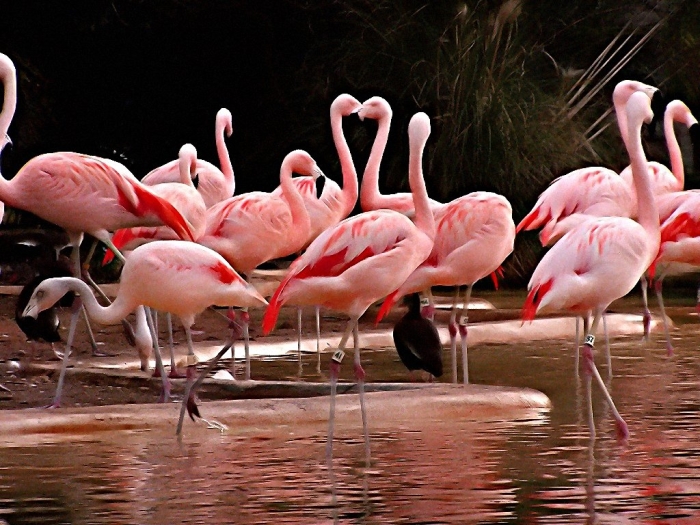 Pink Flamingos
Birdwatching in Central Corfu
Guests visiting Central Corfu will explore Ropa Valley alongside nearby valleys, ponds and mountains. Ropa Valley covers more than 2400 acres, which includes a golf course, plains with wet meadows and freshwater ponds, as well as Mediterranean forests and olive groves. Spring is the best time of year for this area due to the fertility of the land and changing terrain surrounding it.
Guests can also choose to include a visit to Chalikiopoulou Lagoon during this tour. Thanks to its unusually close location to the airport, Chalikiopoulou Lagoon is the first wetland people see on their arrival to Corfu. It is home to a large number of mostly aquatic bird species.
Prices for a half day tour of Central Corfu start from €130 / £109  for three people. Rates include guided tour, transfers, MarBella picnic lunch and digital photos.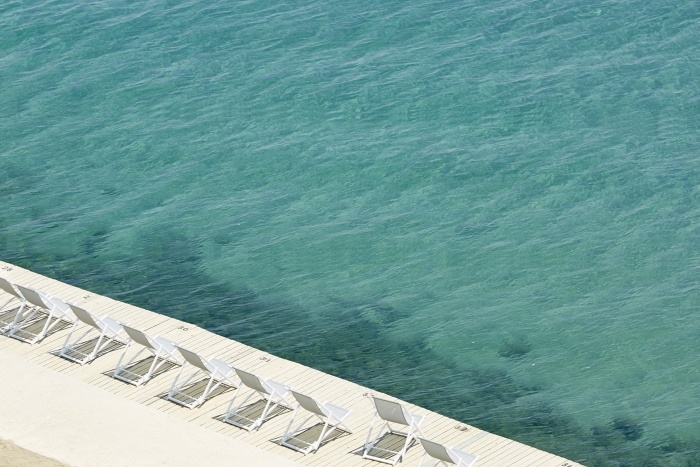 MarBella Corfu
Birdwatching in Northern Corfu
In the North of Corfu, guests will explore Mountain Pantokratoras. The highest peak on Corfu, the whole island is visible from this summit along with the Albanian and mainland Greek coastlines. The bird life found in this area is very interesting and varied with several raptors guarding the skies. Blue Rock Thrushes, Eastern Subalpine Warblers, Western Rock Nuthatches and Chukar Partridges are also regularly sighted here.
Guests can also look to include visits to the nearby Antinioti Lagoon, Avlaki Pond or Chalikiopoulou Lagoon as part of their tour.
Prices for a half day tour of Northern Corfu start from €170 / £142 for three people. Rates include guided tour, transfers, MarBella picnic lunch and digital photos.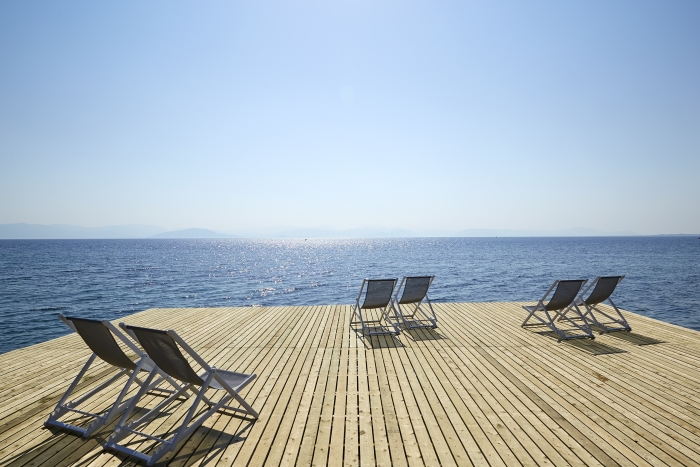 MarBella Corfu
MarBella Corfu
Returning from this unique wildlife interaction, guests can enjoy MarBella Corfu's new one and two bedroom suites. As well as having the opportunity to try the new superfood spa treatments, guests will have the chance to enjoy the peaceful olive grove setting, the turquoise Ionian sea, beautiful beaches and fresh, nutritious Mediterranean food.
MarBella Corfu offers rooms from €130 / £109 per double room per night.
MarBella Corfu
---
---
Greece Travel Secrets is a website of travel tips and vacation information for Greece and the Greek islands, written by travel experts and guidebook authors Donna Dailey and Mike Gerrard.

The North East Aegean Islands of Greece are Lesvos or Lesbos, Thassos, Chios, Samos, Fourni, Ikaria, Limnos, Samothraki. Greece Travel Secrets has tips on hotels, restaurants and what to see or do.