Herb Hikes on Skiathos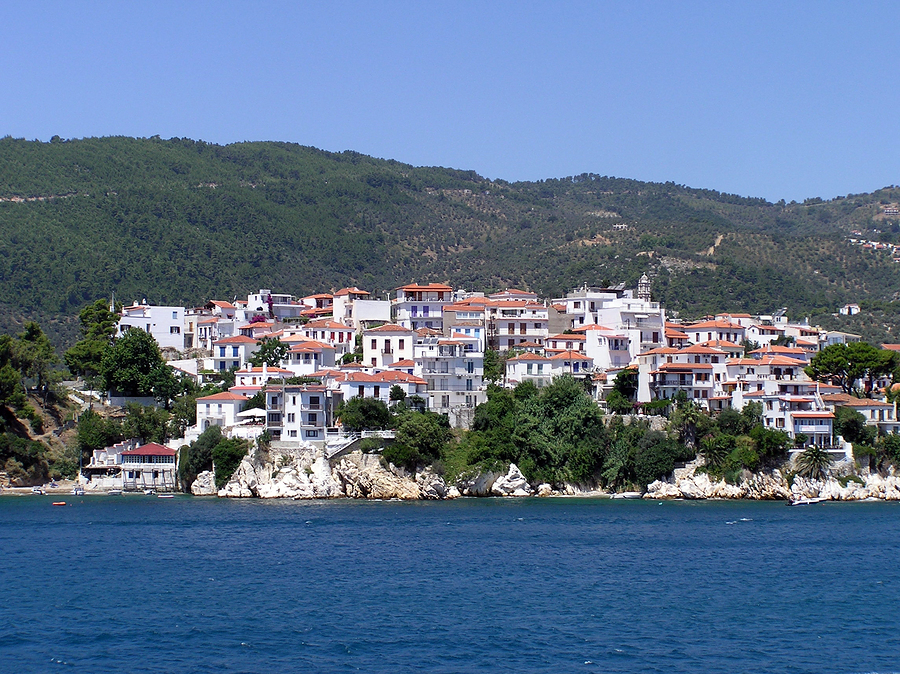 Press Release Issued February 2013
Holidays are all about getting away from the mundane daily routine, taking some time out to relax and indulge in local cuisine and fine wine. Journey to far and distant places and take in the culture, sites and scenery. New for 2013, on the lush island of Skiathos, what better way to explore than to take part in one of the Aegean Suites Hotel's 'Herb Hikes' or enjoy one of the many beautiful Walking Tours across the island.
Aegean Suites Hotel is a hidden retreat with a truly spectacular location, perched on a hillside in amongst olive trees on the quiet outskirts of Skiathos Town's idyllic port. The Aegean Suites is an intimate and exclusive all-suite hotel overlooking the Aegean Sea and boasting magnificent views, modern art and an immensely tranquil and discreet atmosphere. 
New Herb Hikes on Skiathos

With approximately 1,000 different types of herbs growing across the island of Skiathos, these new Herb Hikes are set to be interesting, informative and educational as well as a good form of exercise and a chance to see some of the island's most beautiful sites. Twice a week Mr Widmann, who is Skiathos's local expert on walks, vegetation and the island itself, will lead guests on a Herb Hike. He will introduce hikers to the various types of herbs that flourish on the island and explain their medicinal and therapeutic qualities. Guests will have the chance to smell, sample and even take a small quantity home if they so desire. 
Along the way he will also guide guests to some of Skiathos's most famous landmarks and monuments on one of two main routes. The first is a 4.5 hour hike from Aghios Antonios to Panagia Kechria and back to Skiathos, while the second takes guests on a short 3-hour trek from Karababa to Aghia Irene.
The Herb Hikes on Skiathos organised by the hotel and led by Mr Widmann are available to guests staying at the Aegean Suites Hotel and cost €15 euros per person (Minimum 4 people, €60 private hike, booked on arrival).
Walking Tours

Guests who are keen to explore Skiathos at their own pace can choose from some of the island's self-guided walking tours. Varying from approximately 3.4 miles to 12.4 miles the tours can be challenging but hugely rewarding and they offer guests the chance to take in some of the best views the island has to offer. 
Asselinos to Koukounaries – 3.4 miles
One of the shorter walks starts close to the Aegean Suites Hotel and leads guests on a 3.4 mile hike from Asselinos to Koukounaries. Climbing up to 423 feet at the highest point, guests will find a beautiful picnic area with an amazing view of Koukounaries and Pileon. 
Skiathos to Kastro – 12.4 miles
If guests fancy venturing a little further afield and want to see the northern part of the island then the Kastro tour where guests will be guided along old donkey paths is a must. A demanding hike, this 12.4 mile route climbs to 1,299 feet and guests should allow around six to seven hours to complete it.
Hikers will set off from a local pottery shop and wander through the streets of Skiathos before leaving the town and passing the Stamelos spring and the chapel Taxiarchis where they will reach the Monastery of Evangelistria. Take time to admire some of the wonderful wall murals in the chapel and the monuments in the monastery before setting off uphill towards the Ag, Charalampos Monastery and read all about the history of this delightful building. Through a cool, shaded forest hikers will then reach the church of Pan. Doman where water bottles can be refilled from a natural spring. Take in the spectacular views before heading back down into Kastro. 
Thomas Cook Ultimate Style (www.thomascook.com, tel: 0844 412 5970 in the UK) offers 7 nights at the five star Aegean Suites Hotel in Megali Ammos from £1,017pp based on 2 sharing on a B&B basis. Price includes flights, 25Kg luggage, seat selection, in-flight meals and airport transfers in Greece.
Our Skiathos Pages
Simple but bursting with flavor, these traditional dips and spreads are firm favorites in Greek tavernas and can be easily made at home.

No matter where you're going in Greece, delicious surprises await. Here are the products you simply must make room for on your plate (and in your suitcase).

With the right tools, the workman can't go wrong, and the bounty of the natural world has supplied Greek cooks with a panoply of outstanding ingredients.