Welcome to Our Newsletter
GREEK DRINKS SPECIAL
Inspiration and information to help with your travel planning for Greece and the Greek islands.
In this issue we focus on Greek drinks, with some of our posts and videos explaining some of the special drinks that are unique to Greece - what they are and, in some cases, how best to drink them.
---
Cheers!
One word you'll want to know when enjoying a drink in Greece is Yammas! Yes, that's the Greek word for Cheers.
And by the way, when clinking someone's glass, always touch the top of your glass to the top of theirs. Using the bottom of the glass is seen in Greece as trying to put a curse on someone.
---
Ouzo
Let's start with the popular Greek aniseed drink, ouzo. We made a video about ouzo for our YouTube channel and it's become our most popular video with over 6.6k views. Click on the image below to watch the video and learn all about this Greek drink.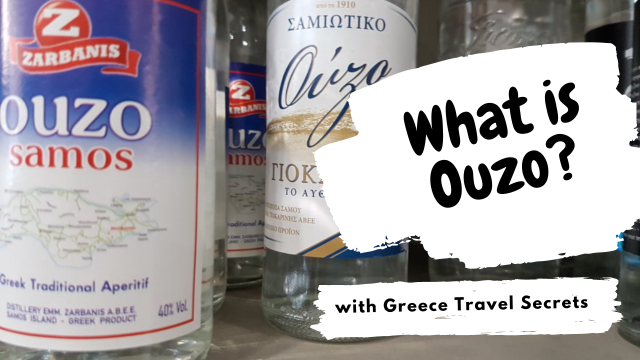 ---
Metaxa
Our second most-watched video on YouTube is all about Metaxa, which suggests that people visiting Greece do like to know about Greek drinks. Metaxa is a very popular after-dinner drink, which is a little like brandy but made in a unique way.

In spirits competitions Metaxa often has a category of its own as there's nothing quite like it. Again, click on the image to see the video on YouTube.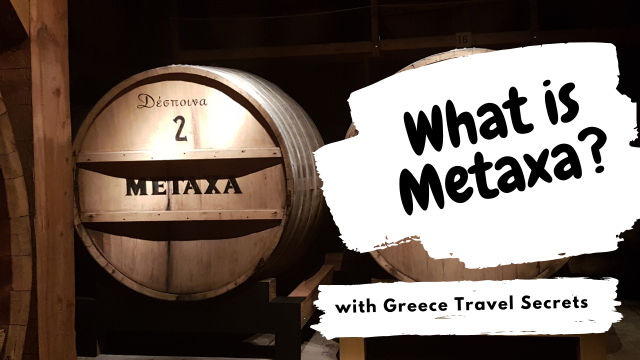 ---
Metaxa Distillery Tour in Athens
We've also been lucky enough to have been invited on a private tour of the Metaxa Distillery in Athens. So if you want to know what it's like and learn about its long and interesting history, take a look at that video too.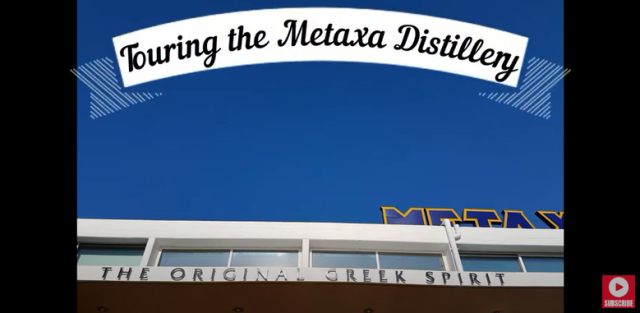 ---
Retsina
And what's the fourth most-watched of our YouTube videos? Why, it's one all about retsina! Like Metaxa, this is a drink that is unique to Greece. It's a white wine which has a distinct pine and resin flavour that people tend to love or hate.

For us, we can't wait to have our first taste of retsina whenever we go to Greece. With a plate of squid or fresh fish, you can't beat it! Check out the video to find out all about it.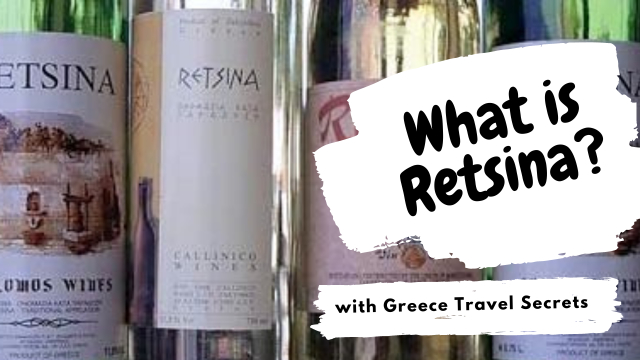 ---
Raki
Raki is an after-dinner drink that isn't uniquely Greek but is very popular throughout the country, especially on Crete. On Crete you'll often be given a complimentary glass, or even a small bottle, after your meal. Read our page to learn all about raki in Greece.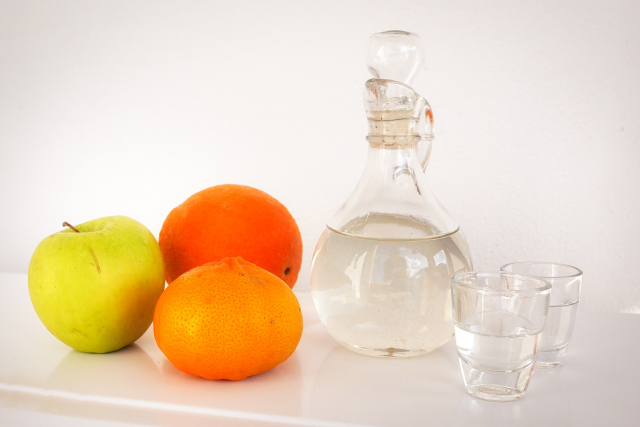 Raki is sometimes served with fruit after a meal
---
Cretan Wine
Greek wine has improved enormously over the years, and Crete especially has been listed by wine magazines as one of the world's great wine regions, alongside more established places like Oregon and Champagne. We've visited several wineries on Crete, which feature on our site, like this one:

We've turned some of the visits into videos for our YouTube channel, so take a look. Here's just one of them, which we especially liked as it's a small one-man operation. It's near Knossos, if you're visiting there. Otherwise, enjoy the video.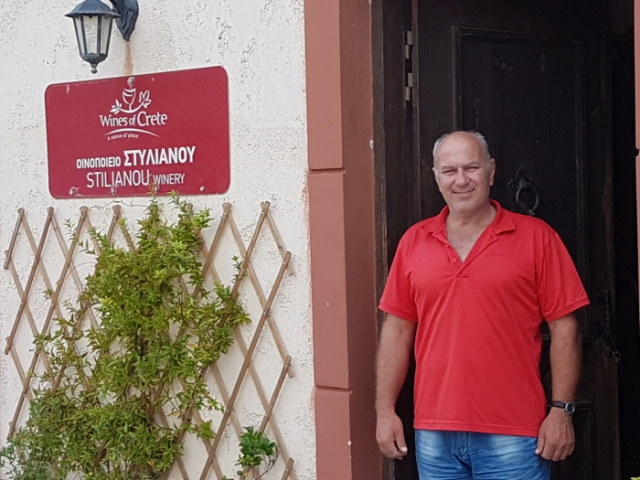 ---
Till next time - Yammas!
---
Subscribe to the Newsletter If someone forwarded this to you and you'd like to subscribe for yourself, please visit our website and look for the Newsletter sign-up box.

Please Forward If you know someone else who might enjoy our Newsletter, please forward a copy to them and encourage them to subscribe.