Welcome to Our Newsletter
Inspiration and information to help with your travel planning for Greece and the Greek islands.
In each issue we bring you news on the latest pages added to our website, and some photos, videos, and pages for our newsletter's special theme. This issue it's...
Corfu Town!
We've a special affection for Corfu. Before we met, Mike wrote the New Holland Guide to Corfu, and Donna wrote the Berlitz Guide. Then after we met and started working together, we were lucky enough to be asked by the AA to do a guidebook to the island together. Perfect!
---
A Quick Visit to Corfu Town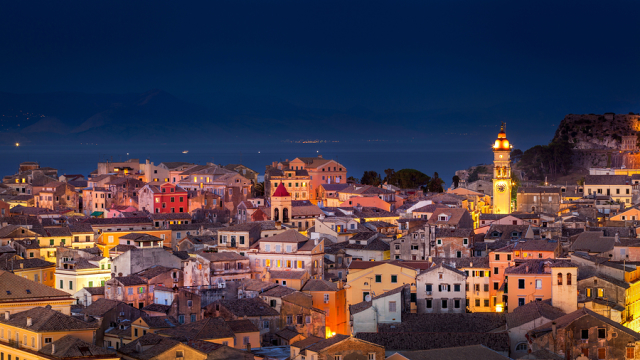 If you've not been to Corfu Town you've missed a treat. It's one of the most impressive capital cities on any Greek island anywhere. It has beautiful old buildings yet a modern European feel to it. The food ranges from sophisticated restaurants to cheap and cheerful backstreet tavernas. There are two fortresses to visit, and several museums. One of these has one of the finest collections of Asiatic Art in the world!

For a quick visual glimpse of the town, see this slideshow we put together for our YouTube channel.
---
A Walk Around the Old Town
The most atmospheric part of Corfu Town is the Old Town, with its narrow streets in which you're sure to get lost at some stage. But that's part of the fun of exploration.

If you don't want to get lost, we've put together a walk that takes in all the best parts of the Old Town. You'll find it on our website at the link below. On the page you'll also find a link to a PDF version with just the directions, so you can print it out and take with you.
---
Asiatic Art Collection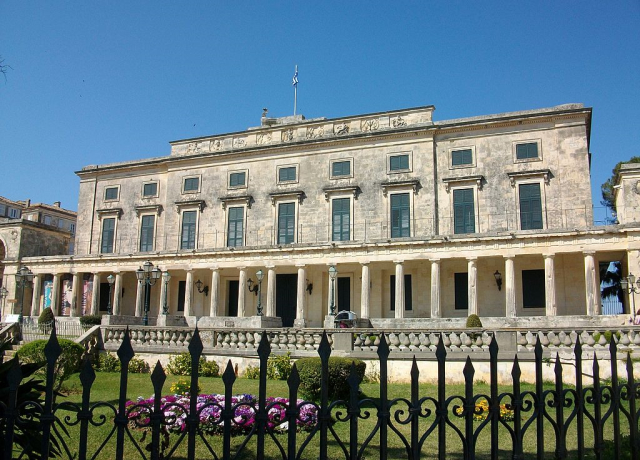 That world-class collection of Asiatic Art can be found in the Palace of St Michael and St George. There are some other things to see there too, as well as appreciating the building itself. Click on the link to see our write-up. Scroll to the bottom of that page to see links to all our Corfu Town pages, including the town's other main museums.

Palace of St Michael and St George
---
Where to Stay in Corfu Town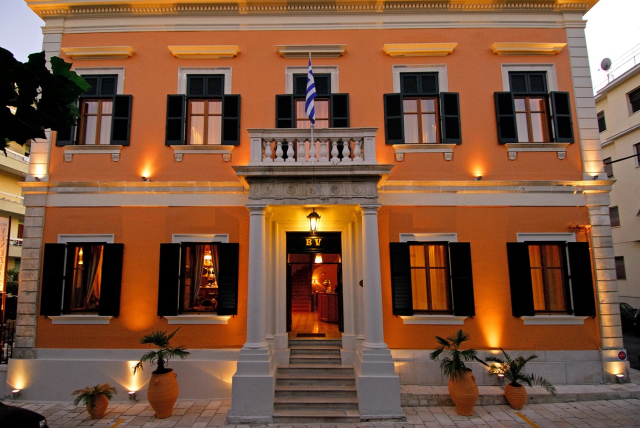 The Bella Venezia Hotel in Corfu Town
If we've whetted your appetite for a visit to Corfu Town, be sure to see our page on Where to Stay in Corfu Town. We have found some great places over the years, and there are some inexpensive gems among our recommendations (if we say so ourselves).
---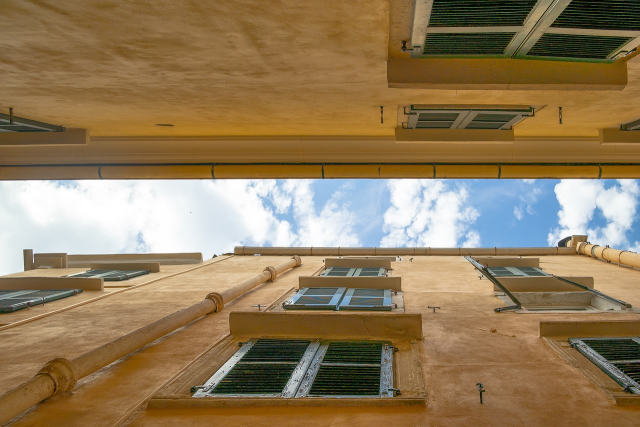 There are some narrow streets in Corfu Town!
---
Greece Travel News
We naturally like to keep in touch with the news about Greece, and if you've got a trip planned you should certainly do the same in these times of Covid, flight delays, and transport strikes. The best source we've found is the Greek Travel Pages, and the easiest way to keep up-to-date is to follow them on Twitter: Greek Travel Pages on Twitter And while you're there, why not follow us too! Greece Travel Secrets on Twitter
---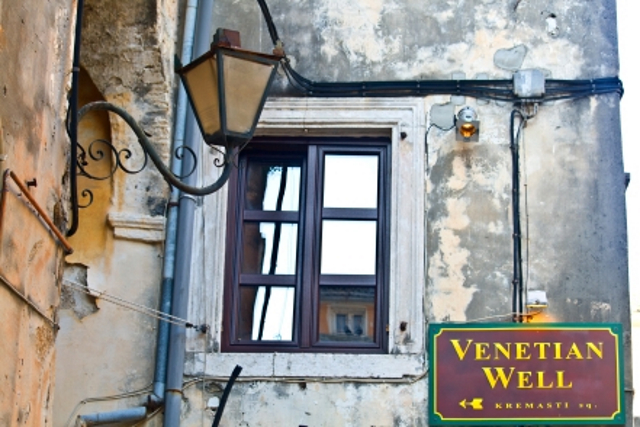 And a final eating tip. When you're in the Old Town do follow the many signs directing you to the Venetian Well. It's one of the very best restaurants on Corfu.
---
Subscribe to the Newsletter
If someone forwarded this to you and you'd like to subscribe for yourself, please visit our website and look for the Newsletter sign-up box.

Please Forward
If you know someone else who might enjoy our Newsletter, please forward a copy to them and encourage them to subscribe.