Fun Things to Do on Santorini
This list of fun things to do on Santorini include visiting an old tomato canning factory, listening to Greek bagpipes, and enjoying some local beers.
Some of Santorini's attractions are obvious, and you can read our other page on the main things to do on Santorini. However, some things are less obvious so we've rounded up a few suggestions for some of the other fun things to do on the island.
Visit a Fruity Museum
The Santorini Arts Factory
The Santorini Arts Factory is a cultural centre which took over an old tomato canning works. Part of the centre is a museum telling the surprisingly interesting story of the factory's history. The arts factory is also an events venue, so check the program on their website for the music, arts exhibitions, and other events being held while you're on Santorini. There's also a pretty neat gift shop with some creative ideas for souvenir shopping.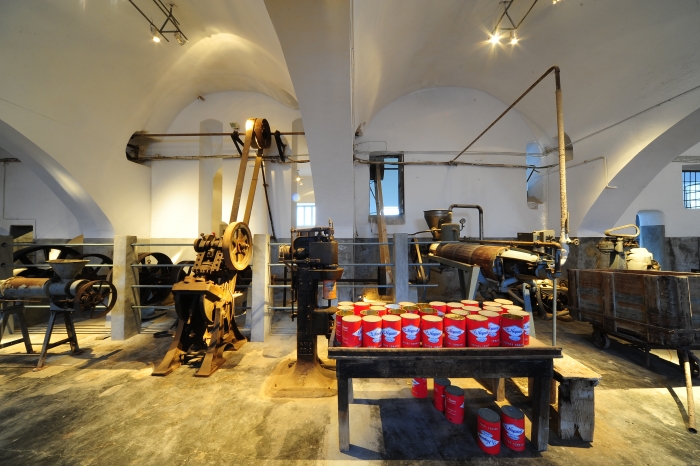 Santorini Tomato Industrial Museum
Listen to the Greek Bagpipes
Symposion
One of the world's leading players of the Greek equivalent of the bagpipes, the tsabouna, lives on Santorini. In the summer Yannis Pantazis gives concerts in Symposion, a place which combines a live music venue, a bagpipe museum, and a workshop where Yannis can be seen making various Greek musical instruments. There's also a wine café, a botanical garden, and a shop where you can buy Greek music and Greek musical instruments.
Down a Donkey Beer
Santorini Brewing Company
You'll come across local brews from the Santorini Brewing Company, like White Donkey and Red Donkey, not to mention Lazy Ass, on many bar and restaurant menus. You can also find the whole range at the brewery itself, where you can also buy a neat 'donkey' t-shirt. The brewery has an interesting story, too, as it was founded by a Serbian brewer, an American, a Greek winemaker, and an English brewer.
Some Cool Santorini Gifts
Hike to a Venetian Fortress
Skaros Rock
Santorini's medieval fortresses are a little-known aspect of the island, and one of the most dramatic is Skaros Rock. Not much remains of the fortress that was built here in the 16th century by the Venetian rulers, but the views are worth hauling yourself up the last 300 steps for.
Find a Quiet(ish) Beach
Vlychada Beach
Very few beaches on Santorini are totally quiet, but while the crowds flock for the novelty value of the Red Beach and the Black Beach (and they are worth seeing), you'll find fewer people at Vlychada Beach, where the sand is a greyish-white colour and there are dramatic cliffs backing the beach.
Visit a Unique Bookshop
Atlantis Books
The vast Atlantis Bookshop is the kind of place you might expect to find in Athens, but not in little Oia. There are books in several languages, and it's worth buying one to be able to hear the story of how the founders came to Santorini in 2002, fell in love with the island, and as they noticed there wasn't a bookshop they decided on a whim to settle there and open one.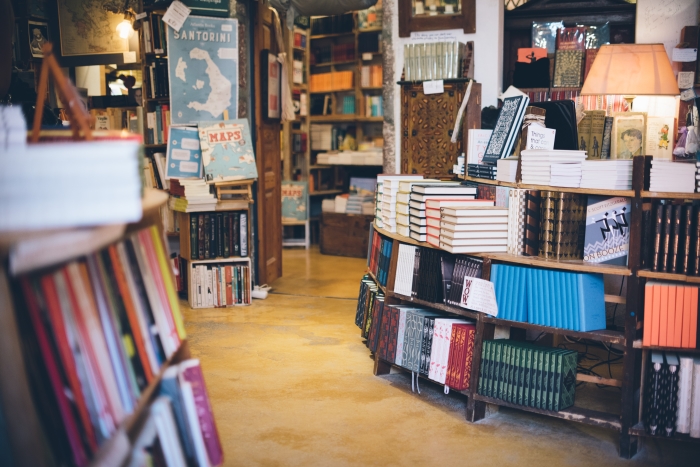 Atlantis Books
See Our YouTube Video of Santorini