The Ionian Islands
There are seven main Ionian islands, which gives the group its Greek name of Eptanisa, which literally means 'seven islands'. There are also one or two smaller islands such as Antipaxos and Antikythira too. Six of the main islands are in the Ionian Sea, tucked between Greece and Italy, while the seventh, Kythira, stands on its own at the foot of the Peloponnese, not really logically in any of the main Greek island groups.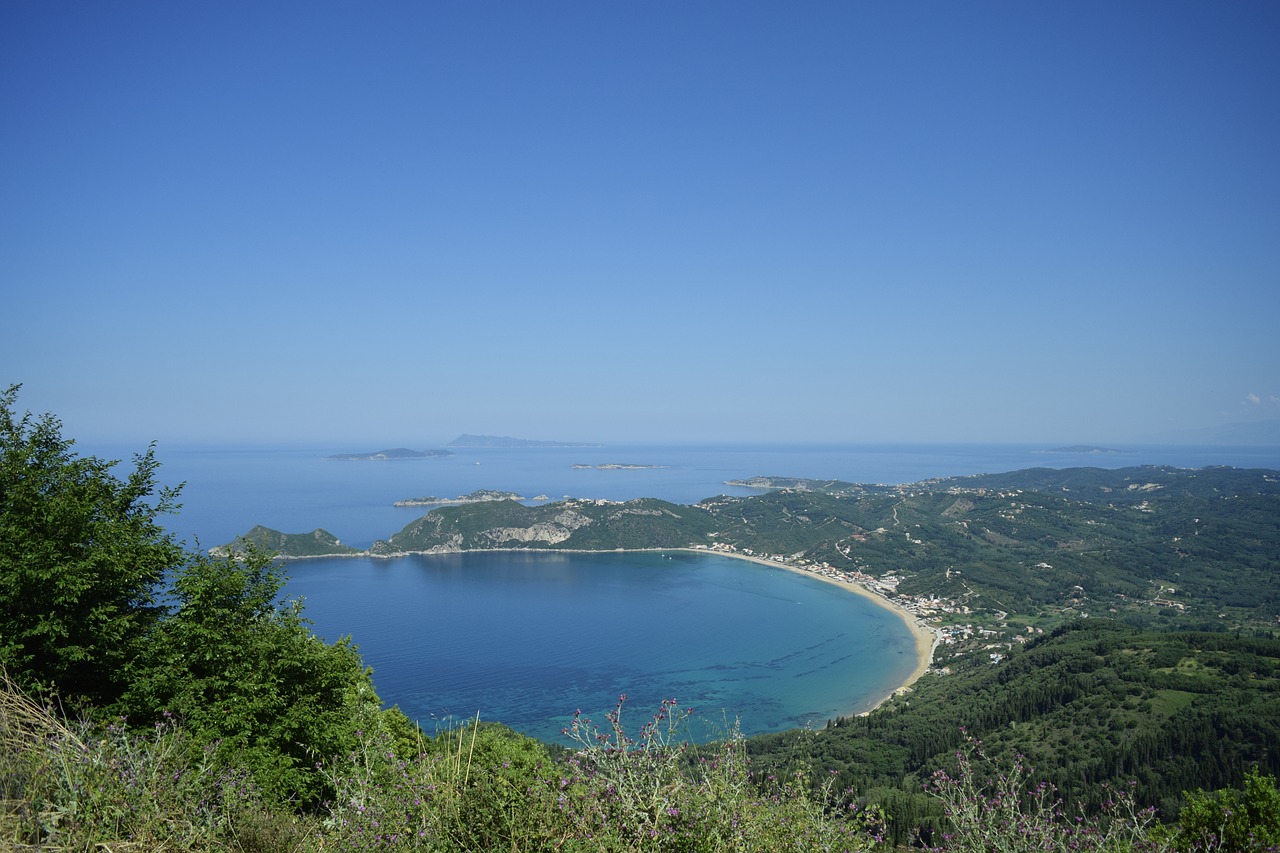 Corfu
Corfu and the other Ionian islands have been holiday destinations since at least Roman times, being conveniently located just a short boat ride across the Ionian Sea from Italy. Visitor numbers today are rather higher, especially in resorts such as Kavos and Benitses on Corfu, which opened the floodgates to mass-market cheap tourism aimed at young Europeans who want to party all night, but this aspect of the islands is restricted to a handful of places leaving everywhere else for other people to enjoy.

There is plenty to enjoy. Anyone who has only previously visited the hot Aegean islands will be astonished at just how green the Ionians are. They are incredibly fertile, and vast stretches are buried beneath whole swathes of olive groves, vineyards and citrus trees. This does of course mean they receive more rain than the Aegean islands, and even in summer there can be short showers, while autumn storms are more common than in the Aegean.
When winter disappears, however, the springs here are glorious and recommended to anyone who loves walking amid carpets of wild flowers, perhaps looking for the many species of orchid that grow here.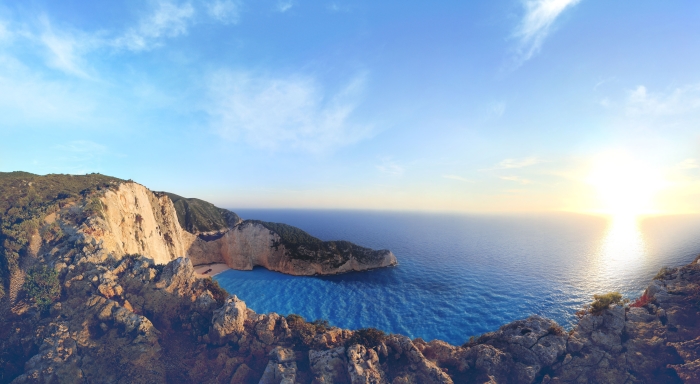 Zakynthos
As with every other group of islands, the Ionians provide enormous contrasts and every kind of traveller ought to be able to find plenty to enjoy. Visit the largest town in the group, Corfu Town, and you will see how much more cosmopolitan it is, more in tune with other European Mediterranean cities thanks to the influence of the French, Venetians and British, who have all ruled here.
Yet an hour or so away from the southern tip of Corfu is little Paxos, with just three small towns and a cluster of little inland communities, and the island where the best olive oil in Greece is said to be made. The next smallest island is Ithaca, but one with a big history as the legendary home of Odysseus.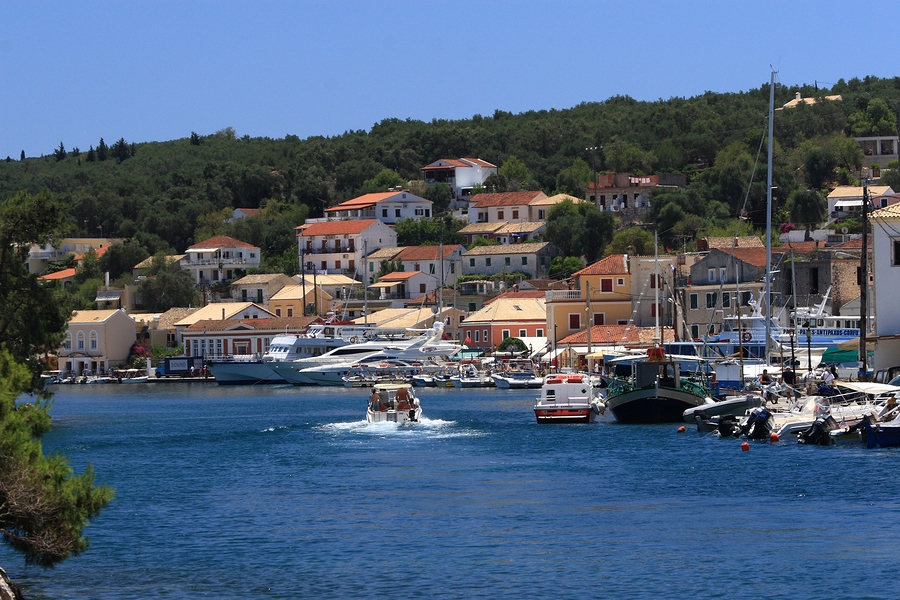 Paxos
The other main Ionian islands are all quite large – Lefkada, Kefallonia and Zakynthos – providing variety from mountains to beaches without even leaving their shores. Kythera has historically been one of the Ionian islands, but today it is grouped with the Argo-Saronic islands for administrative purposes, and tucked away on its own at the end of the Greek mainland it is popular with Greek visitors but less known to those from overseas. Those who do venture there will find yet another Greek island adding its individual character to the mix.

Assos on Kefalonia
We especially love Corfu, though, as we've each written a guide to the island, and we've also written two together: Spiral Corfu and Corfu and Beyond.

Mike has also written the Ionian Islands section of the Dorling Kindersley Eyewitness Guide to the Greek Islands, and once worked as a waiter in a restaurant on Zakynthos!

Click on the picture or text links below for more information about the individual Ionian Islands.
Where to Stay in the Ionian Islands