Ithaca
Ionian Islands
Ithaca is one of the smaller Ionian Islands, very close to Kefalonia, and great if you want to get away from it all and relax. It's well-known for being the legendary island of King Odysseus, whose adventures are told in Homer's Odyssey. Although there are no hard facts to support this, there's plenty of circumstantial evidence and some archaeological finds on Ithaca which back up the theory.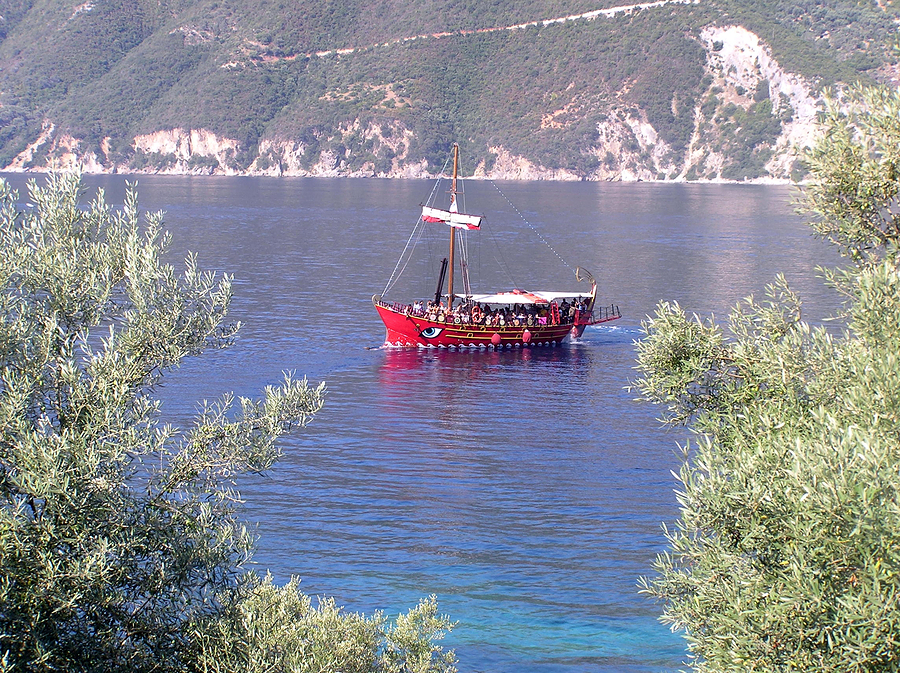 Although it is quite small, Ithaca is a dramatic island with a few mountainous peaks, and impressive to see from a boat or a plane. It's great for walking, especially to explore the Odysseus sights. One or two of these, and a museum, can be found near the island's second town, Stavros, an unspoilt hill town in the north of the island.
Ithaca doesn't have great beaches but there are enough decent ones to keep the sunbathers happy. It isn't over-run by tourism, which is part of its charm – and it's got enough to appeal to celebrities like Madonna and Steven Spielberg, who have taken vacations on Ithaca.
Best Things to Do on Ithaca

Vathy is the capital, a pleasant and busy port with a few museums, some hotels, restaurants, bars and a few non-sandy beaches on the outskirts.
Walk to some of the Odysseus sights.
Visit Stavros, an appealing hill town with an enjoyable local museum.
Relax.

Ithaca: Photo credit Alexandros Gabrielsen on VisualHunt / CC BY
Flights to Ithaca
There is no airport on Ithaca, and the easiest way to get there by plane is to fly to Kefalonia and take the ferry (see below), or take a flight to Lefkas and catch the ferry from there. There are numerous cheap charter flights to Kefalonia and Lefkas in the summer holiday season. Kefalonia also has flights from Athens and other Greek destinations.

Ferries to Ithaca
For a small island, Ithaca is quite well served by ferry connections. In the summer holiday season daily ferries go from Ithaca to the islands of both Kefalonia and Lefkas, to Astakos on the west coast of northern Greece, and also to Patras in the Peloponnese on the Greek mainland. Ferries from Kefalonia take about 60-90 minutes, depending which two ports you are travelling between. Ferries to Lefkas take about 90 minutes.
Note that ferries go from different ports on Ithaca:
From Frikes in the northeast to Lefkas, and to Fiskardo on Kefalonia
From Vathy to Sami on Kefalonia, and to Astakos and Patras
From Pisaetos on the southwest coast to Sami on Kefalonia
Ferries in Greece
Ferries in Greece has an excellent and very thorough website where in addition to checking ferry schedules and times, you can also book tickets and get lots of useful information about travelling by ferry in Greece.
Where to Stay on Ithaca
A History of Athens from the first people to live on the Acropolis through the Golden Age of Pericles and Alexander the Great to the military junta.

Hiking the Samaria Gorge on Crete, one of the best things to do on Crete, by Greece Travel Secrets.

Greece Travel Secrets goes hiking in southwest Crete with Ramblers Walking Holidays based in Paleohora and hiking the E4 footpath and to Anidri and Azogires.