Dodecanese
The word Dodecanese, or Dodekanissa in Greek, means literally 'twelve islands' (dodeka = twelve and nissi = island). However, this being Greece there are in fact fourteen large islands, three smaller, and a few dozen more that are uninhabited but which can be called islands rather than rocks.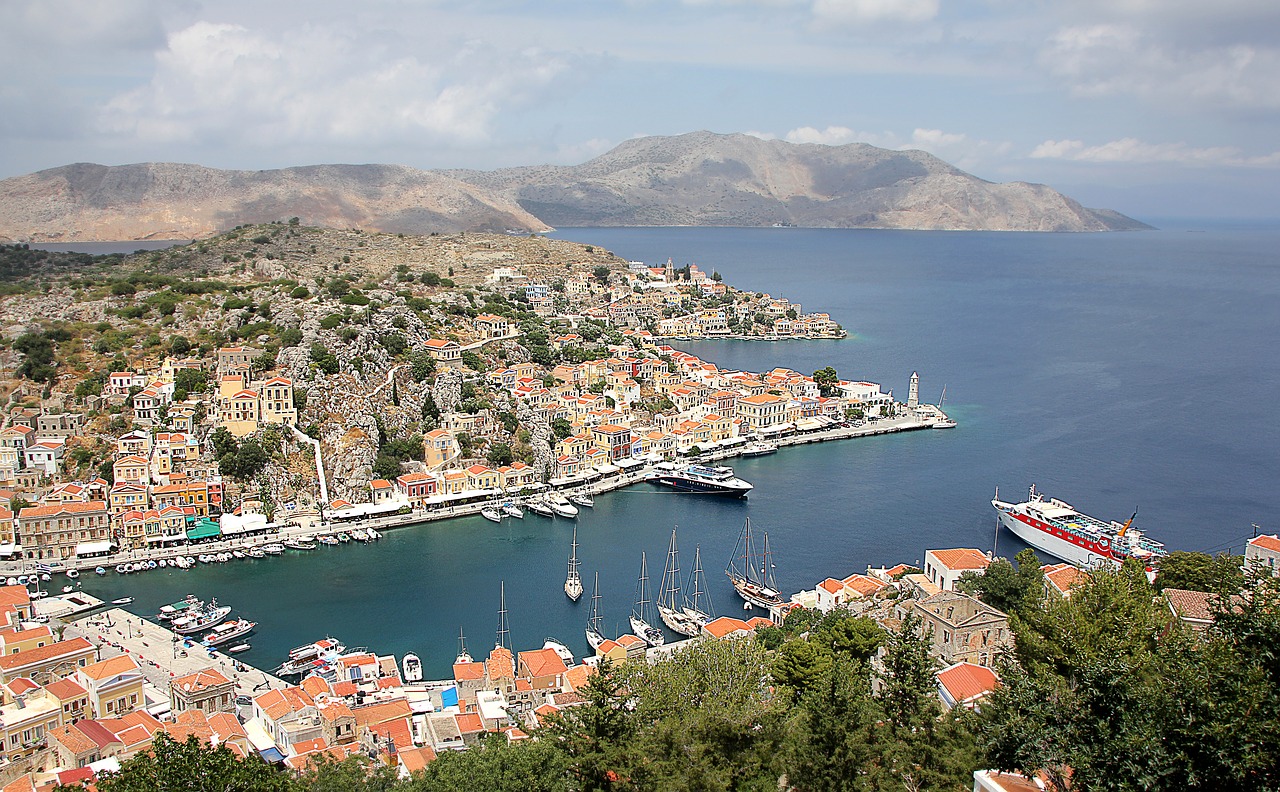 Symi
By far the biggest - and the capital - of the group is the island of Rhodes, popular with package holiday visitors and with cruise ships alike. It's also a good hub for getting around some of the other islands in the group. Symi is an easy day trip from Rhodes too. Kos is another very popular vacation destination, with good beaches and nightlife.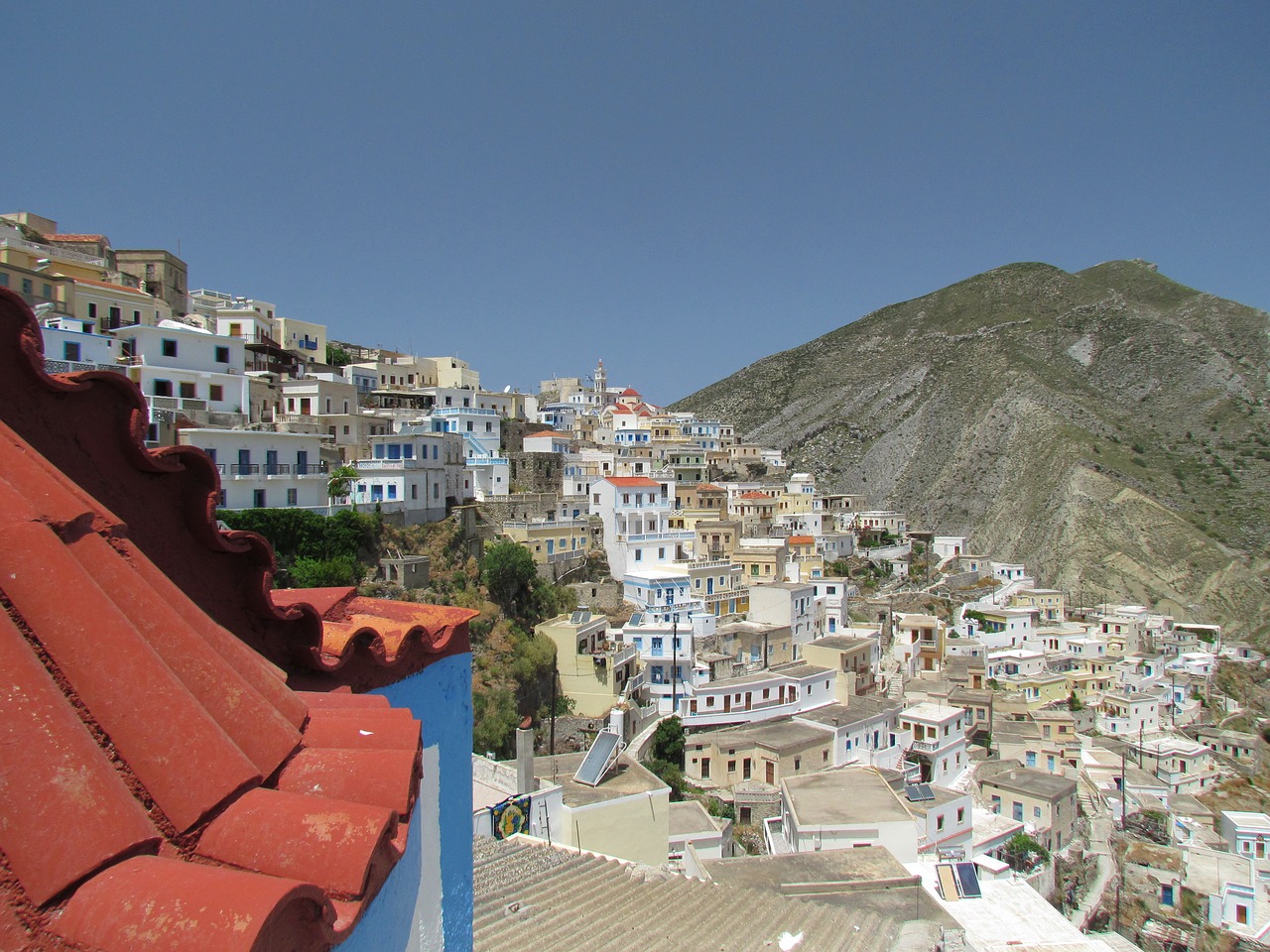 The Village of Olympos on Karpathos
If you want to escape the crowds and find yourself a bit of the 'real' Greece, try the lesser-known islands like Karpathos or Kastellorizo. Inbetween are islands where there's some tourism, good hotels and restaurants, but they're not yet over-run by visitors. These include Tilos, Leros, Nisyros, Halki, and Astypalaia.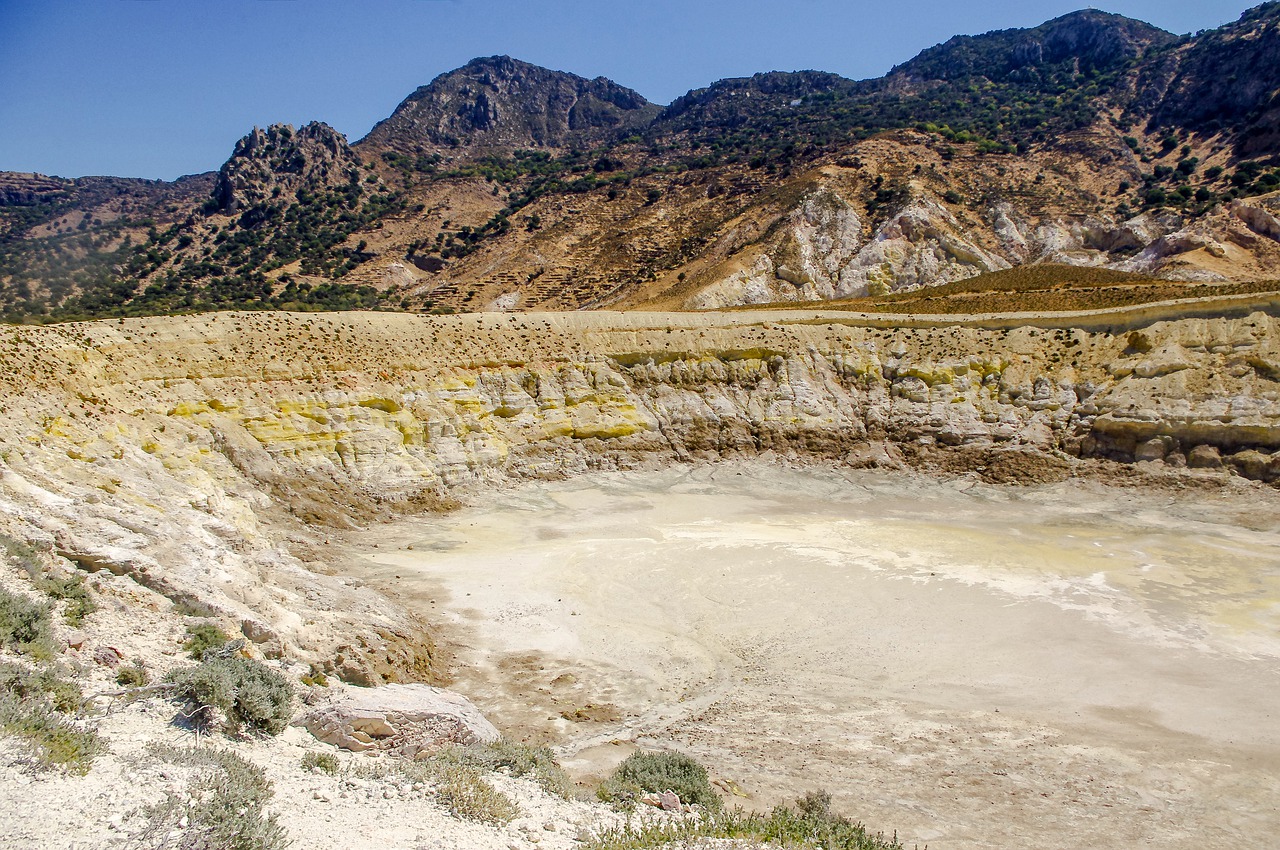 The Volcanic Crater on Nisyros
Remember, though, that what's lovely and quiet for one visitor may be too quiet for someone else. In among the Dodecanese, you should be able to find an island that's just right for you, whether you want noisy nightlife, deserted beaches, or somewhere inbetween.

The Acropolis at Lindos on Rhodes
The Dodecanese group includes:
Simple but bursting with flavor, these traditional dips and spreads are firm favorites in Greek tavernas and can be easily made at home.

No matter where you're going in Greece, delicious surprises await. Here are the products you simply must make room for on your plate (and in your suitcase).

With the right tools, the workman can't go wrong, and the bounty of the natural world has supplied Greek cooks with a panoply of outstanding ingredients.