Karpathos
Dodecanese Islands
Karpathos is the third largest of the Dodecanese and remains one of the most traditional despite recent increases in tourism due to the opening of its own airport, although it only takes domestic and not international flights. Before that, visitors faced a long ferry ride from Rhodes, but what greeted them was a dramatic and rugged island with a high mountain range running down its spine, the highest point being the 1188m (3898ft) Mt Kalimni, almost in the centre of this long thin island.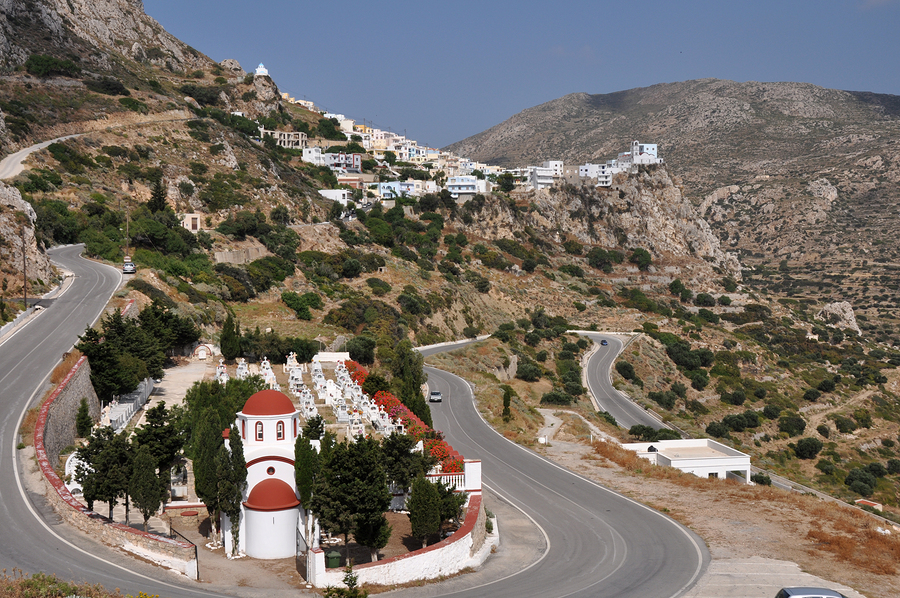 Karpathos Town

The capital, Karpathos Town (also known as Pigadia) is in the south at one end of a long sheltered bay that has a 3km (2 mile) sweep of sand. It also has a delightfully old-fashioned fishing harbour where the fishermen still mend their nets, not yet having surrendered their places to fashionable yachts. This is also naturally the best place to go for a meal of the freshest fish, straight from the sea.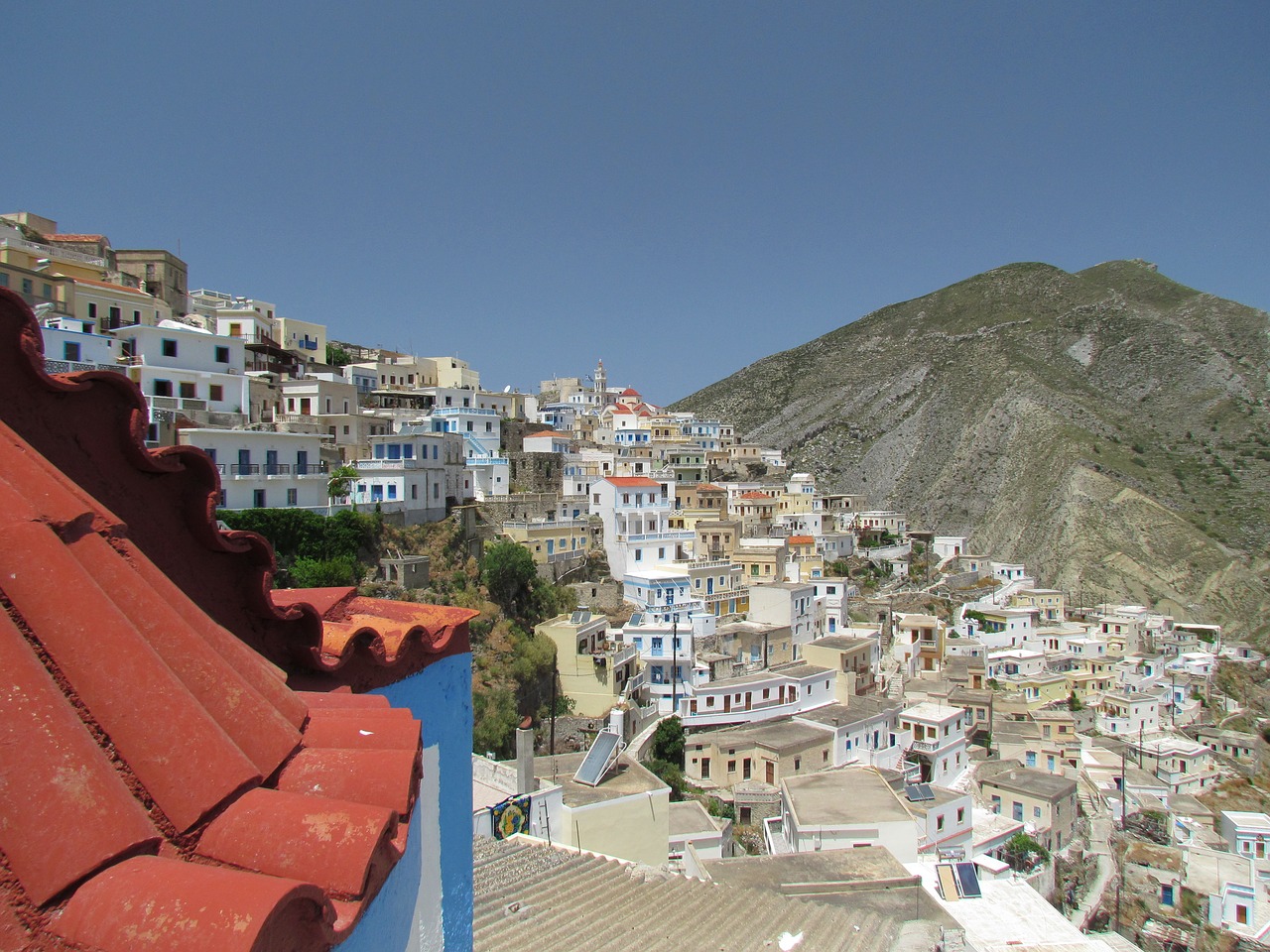 Olympos Village on Karpathos
Olympos Village

The one essential visit on Karpathos is to one of the unspoilt mountain villages, the best example being Olympos in the far north of the island. The village was founded in 1420 and for most of its existence remained virtually cut off from the rest of the island, only accessible by boat to the nearest port at Diafani, followed by a long steep haul to Olympos, some 600m (1969ft) high, its houses clustered along the ridge of a mountain. Because it was so remote, its traditions remained untouched by the modern age, and even today many women, and some men, still wear traditional costumes.
It is possible to visit Olympos on a day trip from Karpathos Town, but there are some closer mountain villages, each with their own attractions. Menetes is also high in the mountains, if not quite as high as Olympos at only 350m (1148ft) above sea level, and several of its streets are covered with vines making it a wonderful place to visit in the autumn when the grapes are heavy and ready for picking.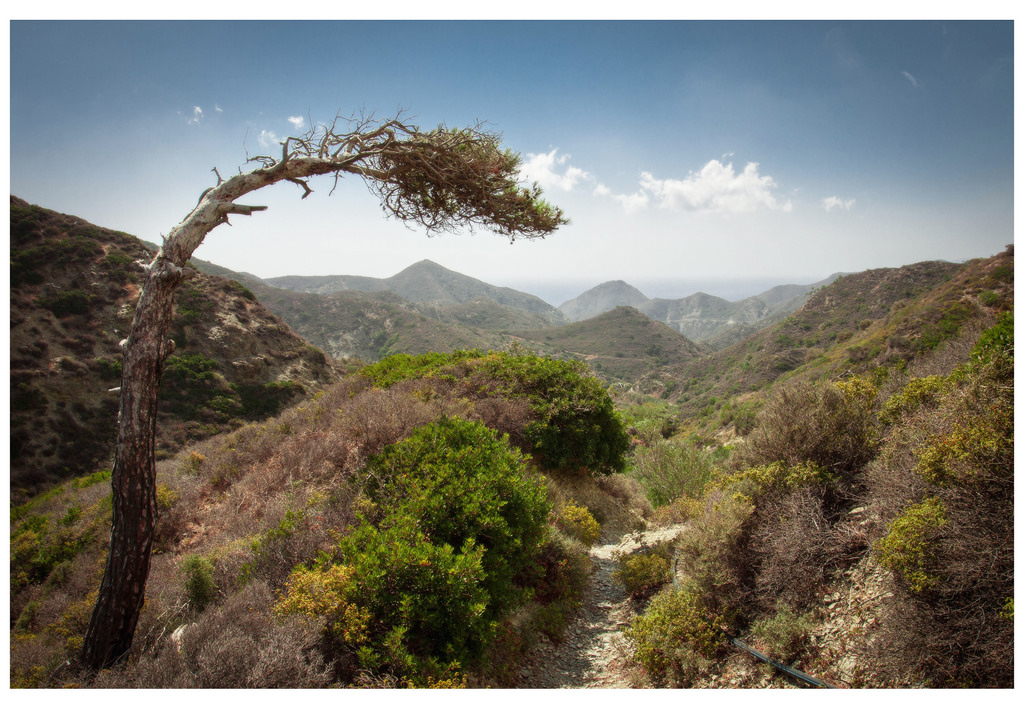 Photo credit: Patsnik on VisualHunt / CC BY-NC
GETTING TO KARPATHOS

Flights to Karpathos
Karpathos has its own international airport which in the summer months has regular charter flights from all over Europe. Within Greece there are year-round services with daily flights on Olympic Air to Athens, Kasos, Rhodes and Sitia on Crete.
Ferries to Karpathos
There are regular ferries between Karpathos and Athens (Piraeus), Anafi, Halki, Crete (to both Sitia and Iraklion), Kasos, Milos, Rhodes and Santorini.
Ferries in Greece
Ferries in Greece has an excellent and very thorough website where in addition to checking ferry schedules and times, you can also book tickets and get lots of useful information about travelling by ferry in Greece.
Where is Karpathos?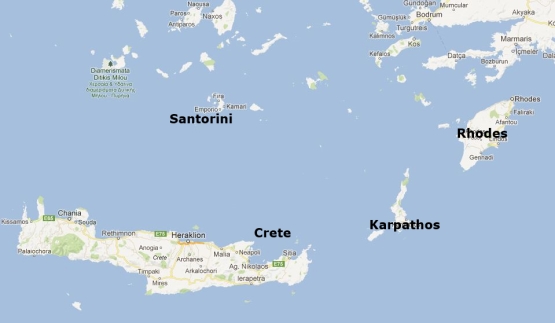 More Information
Visit the official Karpathos website
Where to Stay on Karpathos
Simple but bursting with flavor, these traditional dips and spreads are firm favorites in Greek tavernas and can be easily made at home.

No matter where you're going in Greece, delicious surprises await. Here are the products you simply must make room for on your plate (and in your suitcase).

With the right tools, the workman can't go wrong, and the bounty of the natural world has supplied Greek cooks with a panoply of outstanding ingredients.