Kastellorizo
Kastellorizo is a difficult island to reach, which is why it has retained so much of its charm. It is definitely one to seek out for those who like to get away from it all and have a real and unique Greek island experience.
Fewer than 300 people live on Kastellorizo, and almost all of these live in the one village on the island, which is also called Kastellorizo. See it today and it's hard to believe that about a hundred years ago there were some 10,000 people living here. Most left during the Greek-Turkish population exchange in 1923, and more were forced to leave during World War II, ordered out by the British army.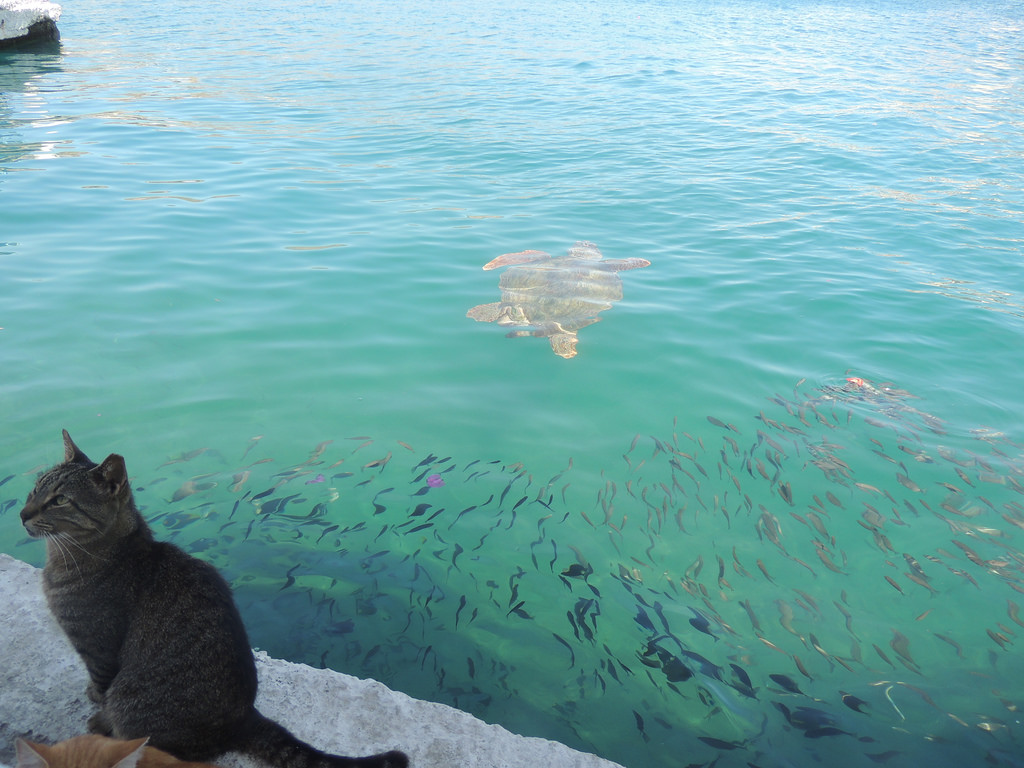 Kastellorizo Harbour
The main reason for the island's previous importance is its magnificent and vast horseshoe-shaped harbour, which takes the breath away if you arrive by ferry. It's one of the biggest harbours in the Eastern Mediterranean, and the island's location just one nautical mile from the Turkish town of Kaş. By contrast, the nearest main Greek island is Rhodes, seventy nautical miles away.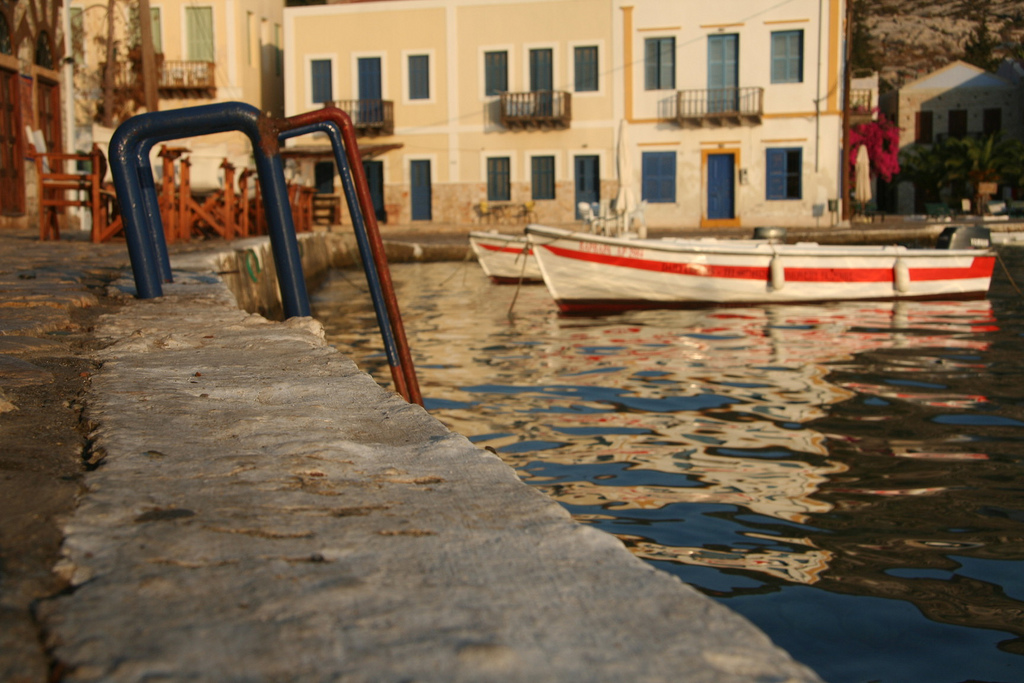 The amount of trade the harbour generated resulted in some wealthy people here. Many of their mansions fell into ruin after 1923, and others were destroyed during World War II. Some remained however, and a lot of these have been renovated by islanders returning home either to live or have a second home. Some lining the harbour have been painted in bold colours, making for a striking sight.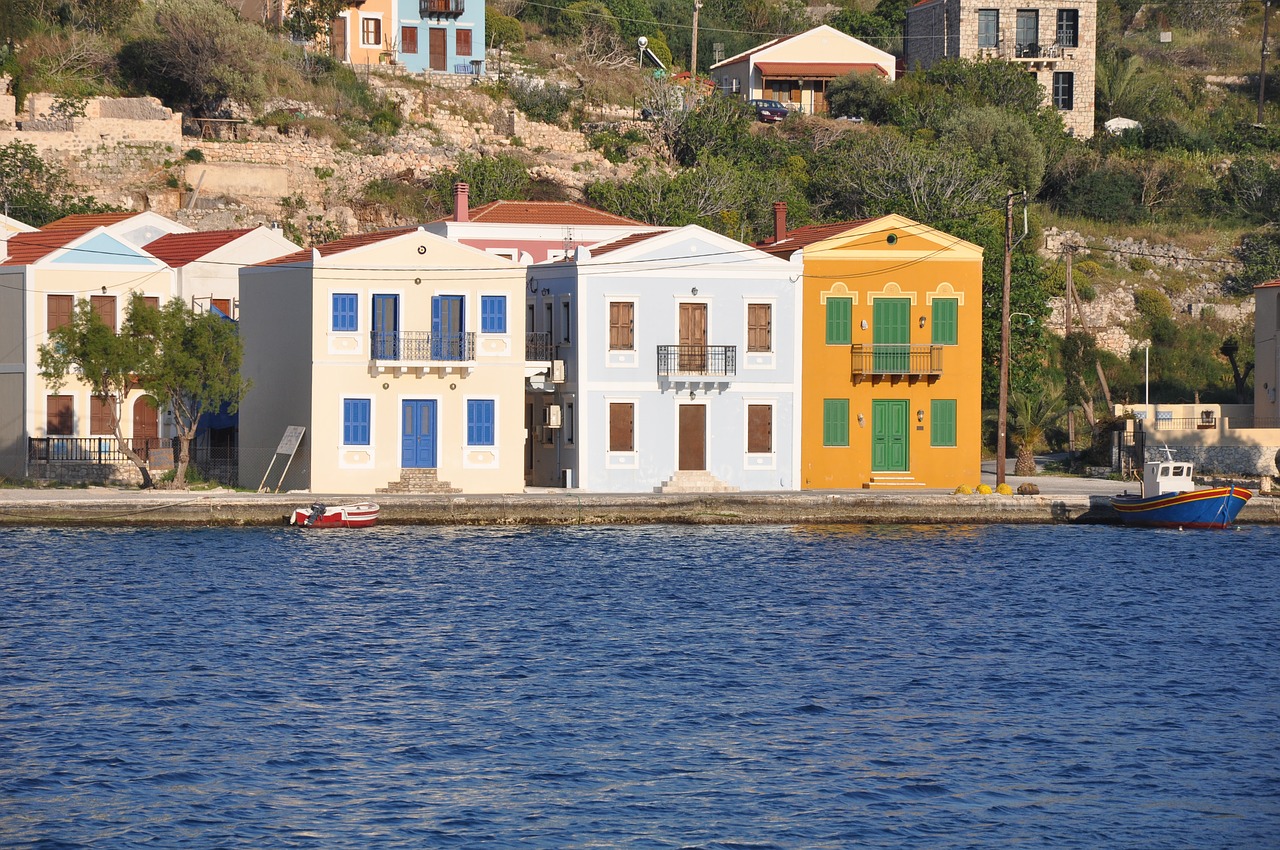 Kastellorizo Town
 For such a small population, the main - the only - town on the island is surprisingly lively, thanks to returning ex-pats and the more adventurous holidaymakers that get here. There's a good choice of accommodation and of eating places, a bank, post office and several travel agents.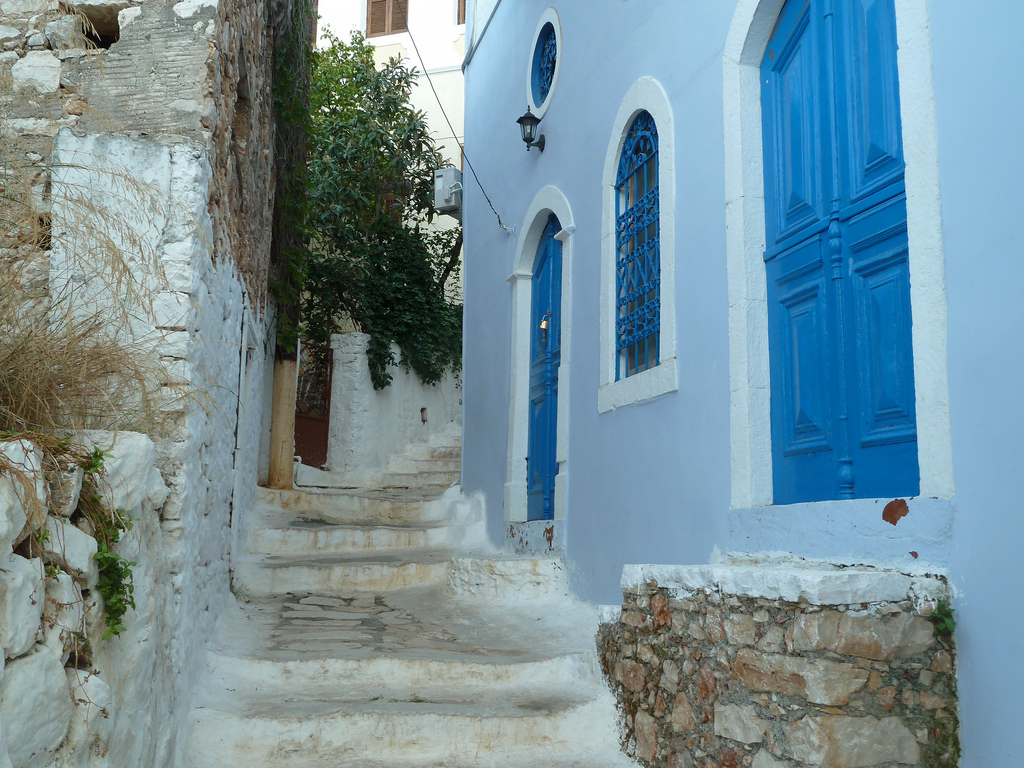 There are several things to see in the town and around the island. In the town itself is an Archaeological Museum and the Megisti Museum. Megisti is an alternative name for Kastellorizo. It means 'biggest', but only in the sense of it being the biggest of this little group of islands. It is in fact the smallest of the main Dodecanese islands.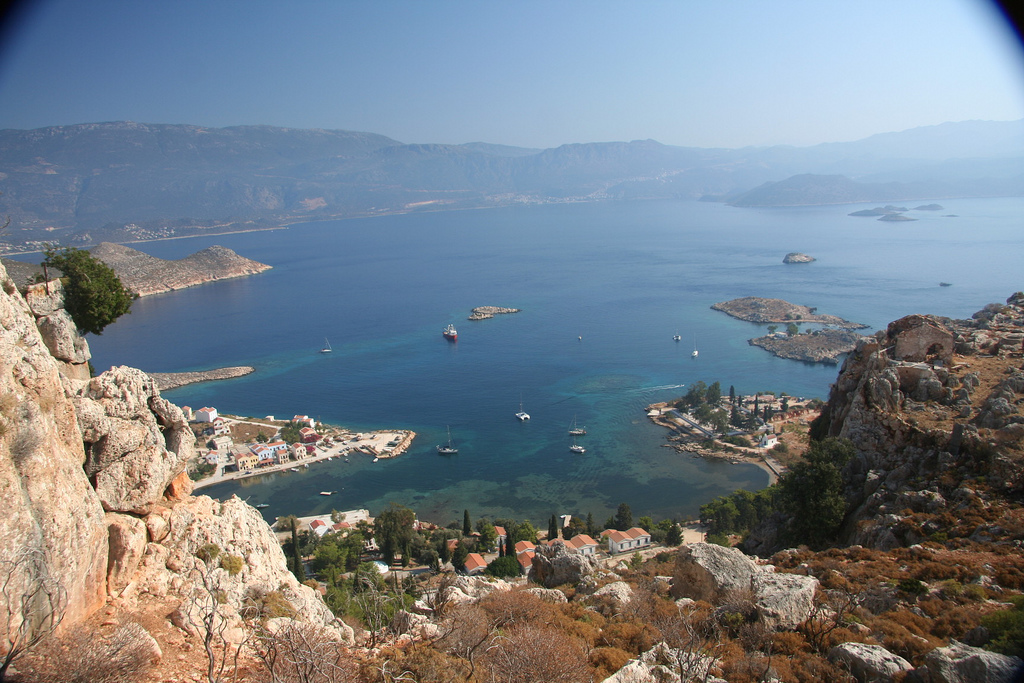 On a hill above the town stand the ruins of a castle, which is where the name Kastellorizo comes from. Because of the red cliffs on which it stands, it was originally known as the Castello Rosso, or Red Castle.
Other attractions on the island include a Lycian tomb dating from the 4th century BC, and the Blue Cave. You can take a boat trip to the cave from the main town, and from here you can also take trips to Kaş in Turkey.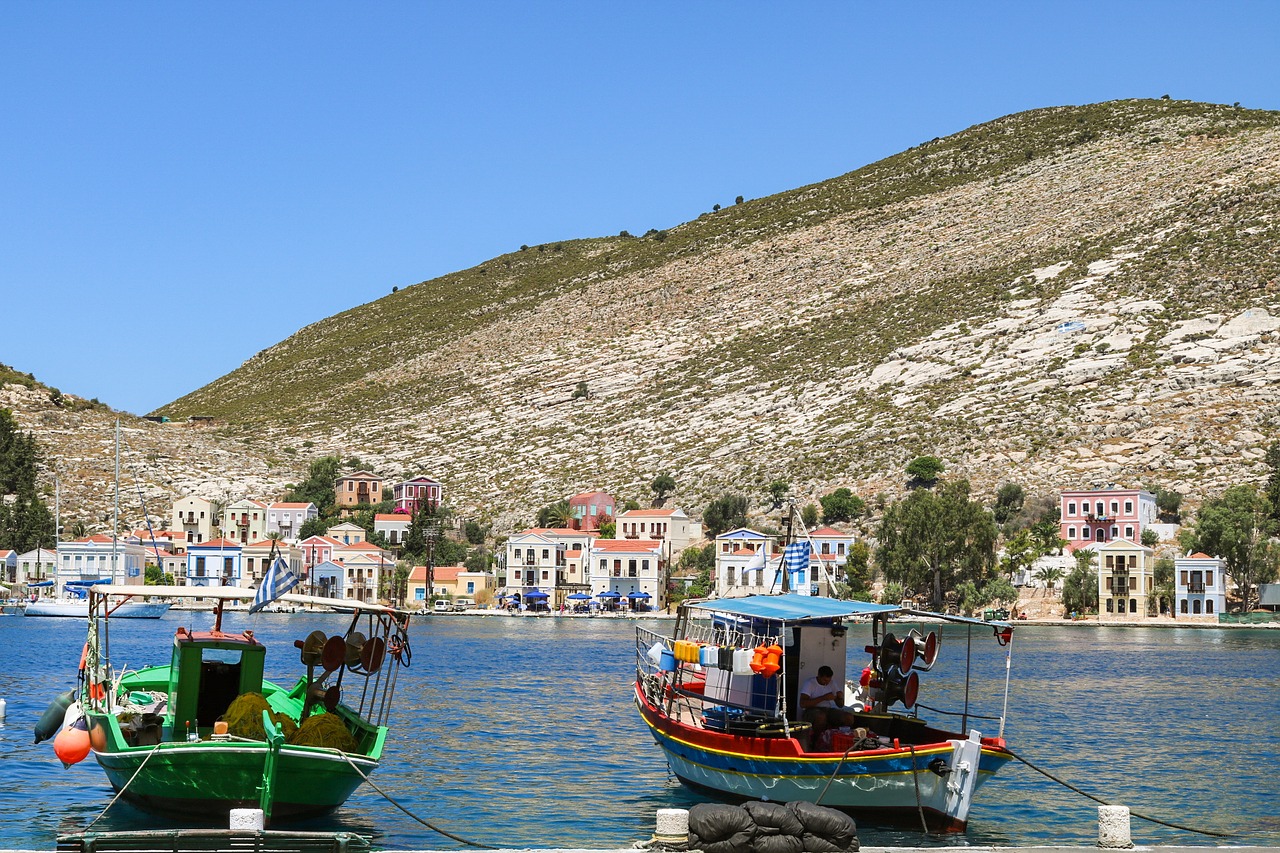 Getting to Kastellorizo
Flights to Kastellorizo
Kastellorizo does have a domestic airport but the only flights are a few each week from Rhodes with Olympic Air. Be aware that at the time of writing there's no bus from the airport to the main town, which is 1.5 miles (2.5 kms) away, though there is a taxi service on the island. Be prepared for a walk or a wait, although there has been a bus service in the past so perhaps it may get reinstated.
Ferries to Kastellorizo
Kastellorizo is not much easier to reach by ferry. There is only one ferry a week from Rhodes, and that only operates in the summer months, going to Kastellorizo and coming back on a Saturday. It takes 2.25 hours each way. You can also get there from Rhodes on a different ferry service which operates from Piraeus twice a week, year-round. It takes almost 24 hours to get from Piraeus to Kastellorizo.
Ferries in Greece
Ferries in Greece has an excellent and very thorough website where, in addition to checking ferry schedules and times, you can also book tickets and get lots of useful information about travelling by ferry in Greece.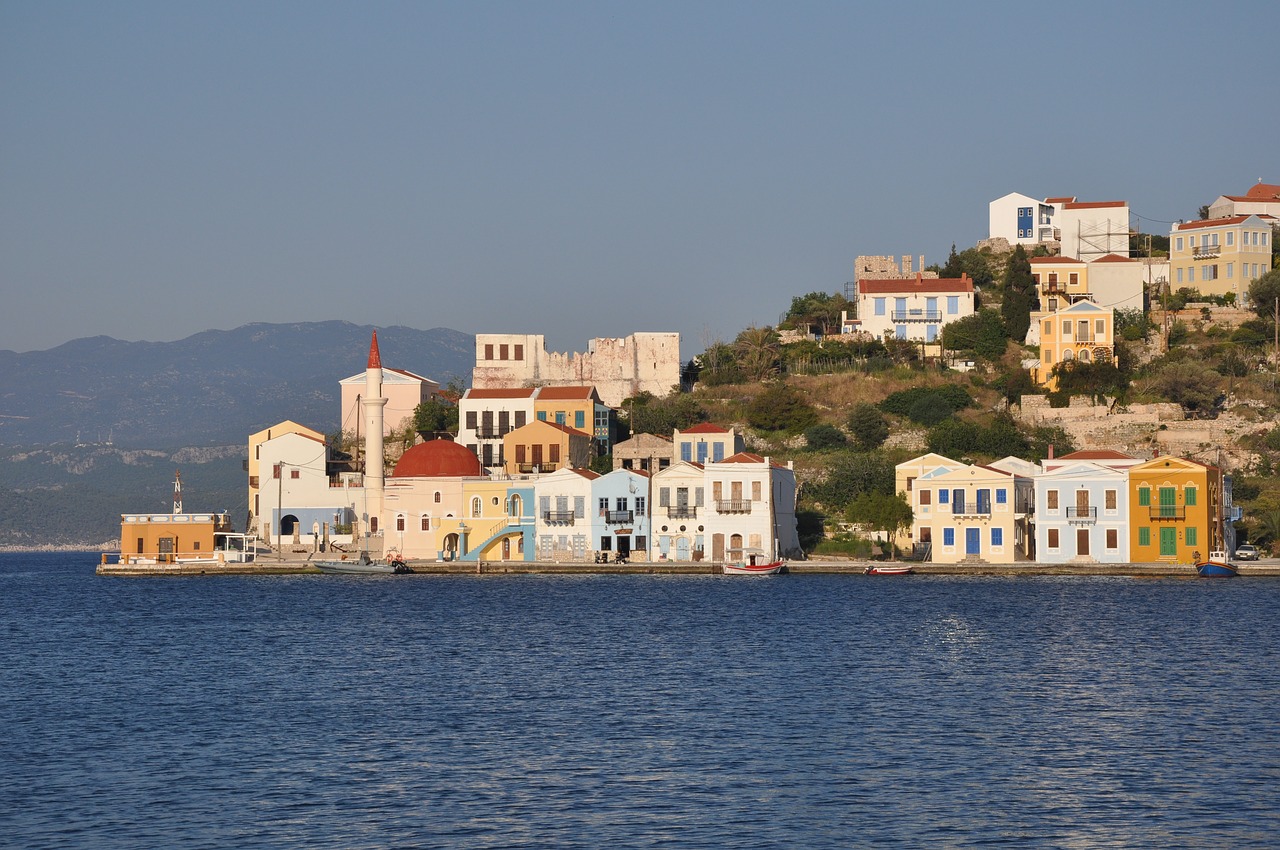 Where to Stay on Kastellorizo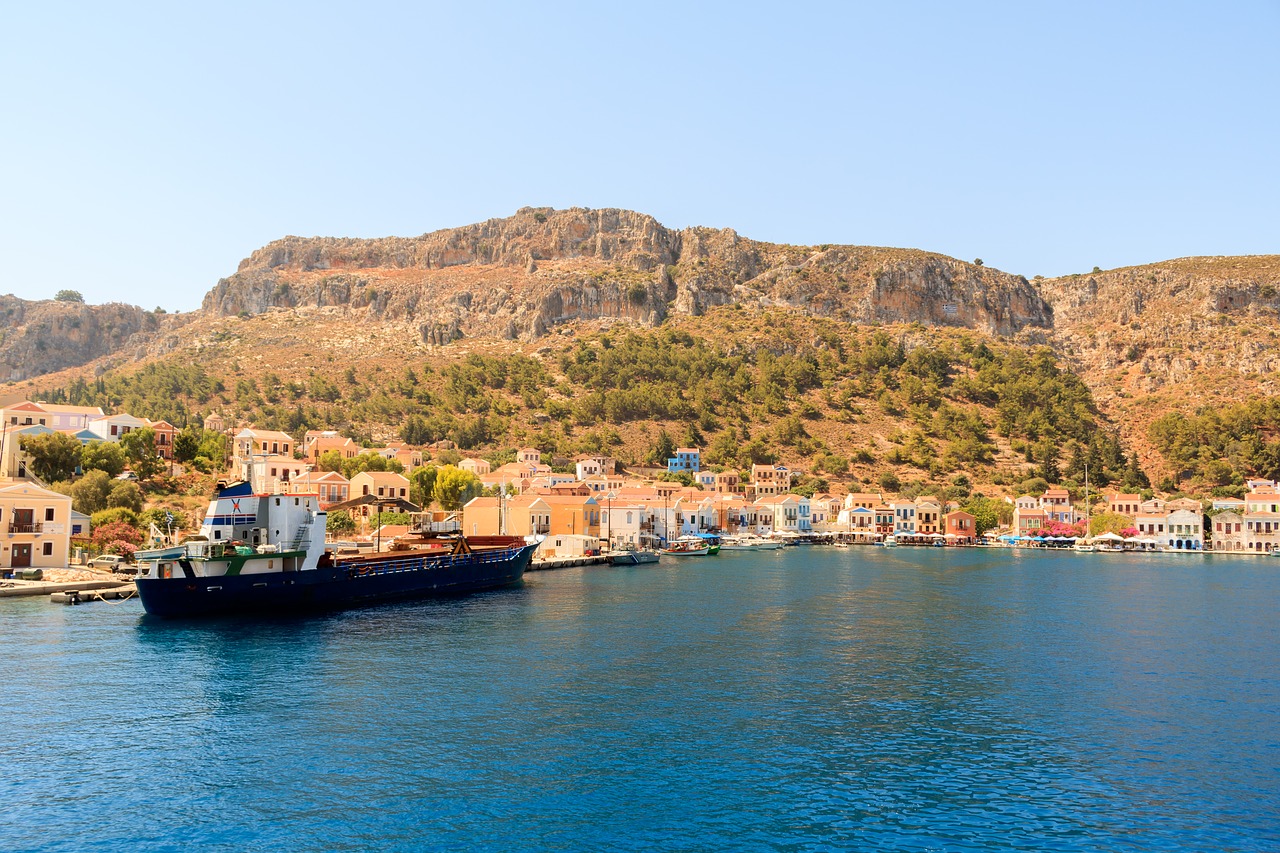 Don't miss this read from the excellent GREECE IS website about how one man fell in love with Kastellorizo and now returns every year: