Arki
Arki is a small island in the Dodecanese close to Lipsi, with beaches and tavernas with rooms to rent and ferry connections with Patmos, Samos and Marathi.
Arki is for people who really like secluded Greek islands that don't have a lot of tourism. Arki doesn't even have a lot of people, full-stop. Only a few dozen people live there, and there are no cars on the island. If you like walking and totally unwinding, this is definitely the place for you.
Getting to Arki
Ferries to Arki
Despite its smallness and the fact that when you're there it seems a million miles from anywhere, Arki is easily accessible by ferry. Several times a week there are ferries from Samos and Patmos, although the closest island is Lipsi which is 15 minutes away by ferry though the ferry only goes twice a week. There is also a ferry to the nearby satellite island of Marathi, which has an even smaller population but manages to retain a couple of tavernas with rooms to rent.
Ferries in Greece
Ferries in Greece has an excellent and very thorough website where, in addition to checking ferry schedules and times, you can also book tickets and get lots of useful information about travelling by ferry in Greece.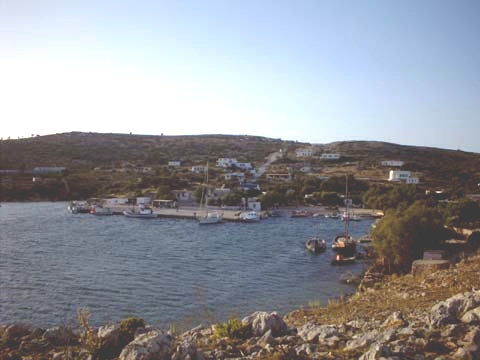 What to Do on Arki

There's obviously not a lot to do on Arki, and you have to enjoy swimming, sunbathing, walking, and peace and quiet. There are several sandy beaches you can walk to from the main town, which is also called Arki, and where there are several tavernas which also have rooms to rent. These include the Nikolas Taverna, which also maintains a website about the island, where you can book rooms online by email.