Travelling Around Greece

Practical information on travelling around Greece by plane, by ferry, by bus, by train and by driving, including car rental, parking and other driving advice.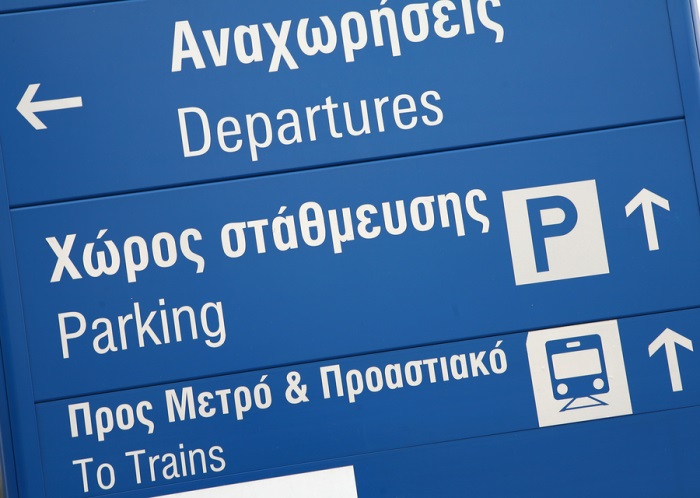 By Plane
Greece has a good domestic flight network, with Athens and Thessaloniki being the main international hubs. If flying within Greece it can sometimes be more convenient to fly into Athens and out again, as a way of getting about the country. Fares are relatively cheap, and some of the main scheduled carriers include Olympic Air, Aegean Airlines, Blue Bird Airways, Ellinair, and Sky Express. There are also a number of chartered airlines, some operating seasonally. Flights quickly get full in high season, so book in advance.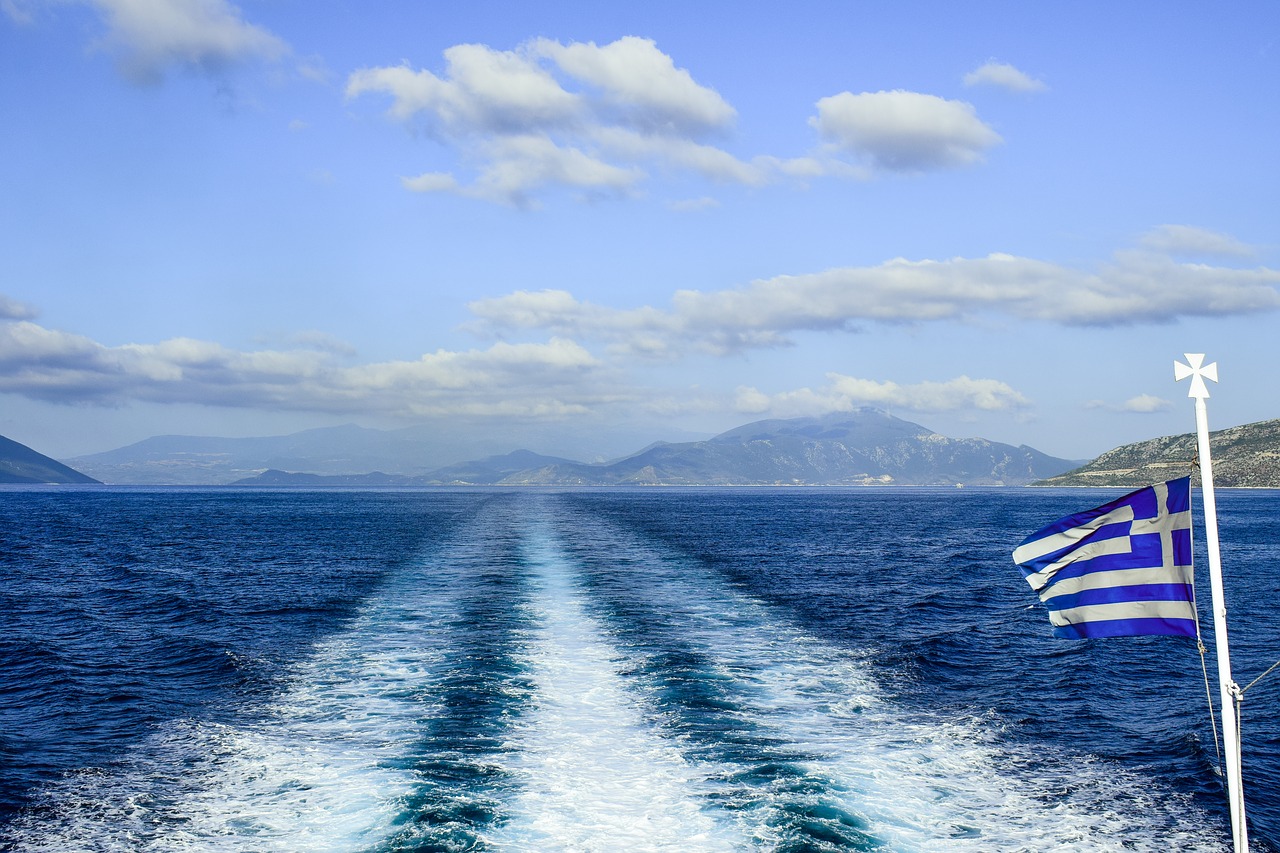 By Ferry
Greece has an excellent ferry service, as you might expect from one of the world's great maritime nations, although it can also be rather erratic, in line with the national temperament. There are numerous rival ferry companies, and timetables change constantly. Boats can be cancelled or delayed because of the weather, so if you have a flight to catch in Athens, say, then if travelling by boat always allow an extra day in case of problems.
To travel between islands, or between the mainland and the islands, there are usually several choices. You will need to ask around to find out what these are, as travel agents often operate on behalf of one ferry line only, and some would not tell you of a rival company's ferry even if it was sitting behind you waiting to leave. In addition to the slow and cheap regular ferries, there is a network of hydrofoil services, which are much quicker but naturally much more expensive. If you are prone to seasickness (as ironically many Greeks are), then you may feel the extra expense of a hydrofoil is well worth it.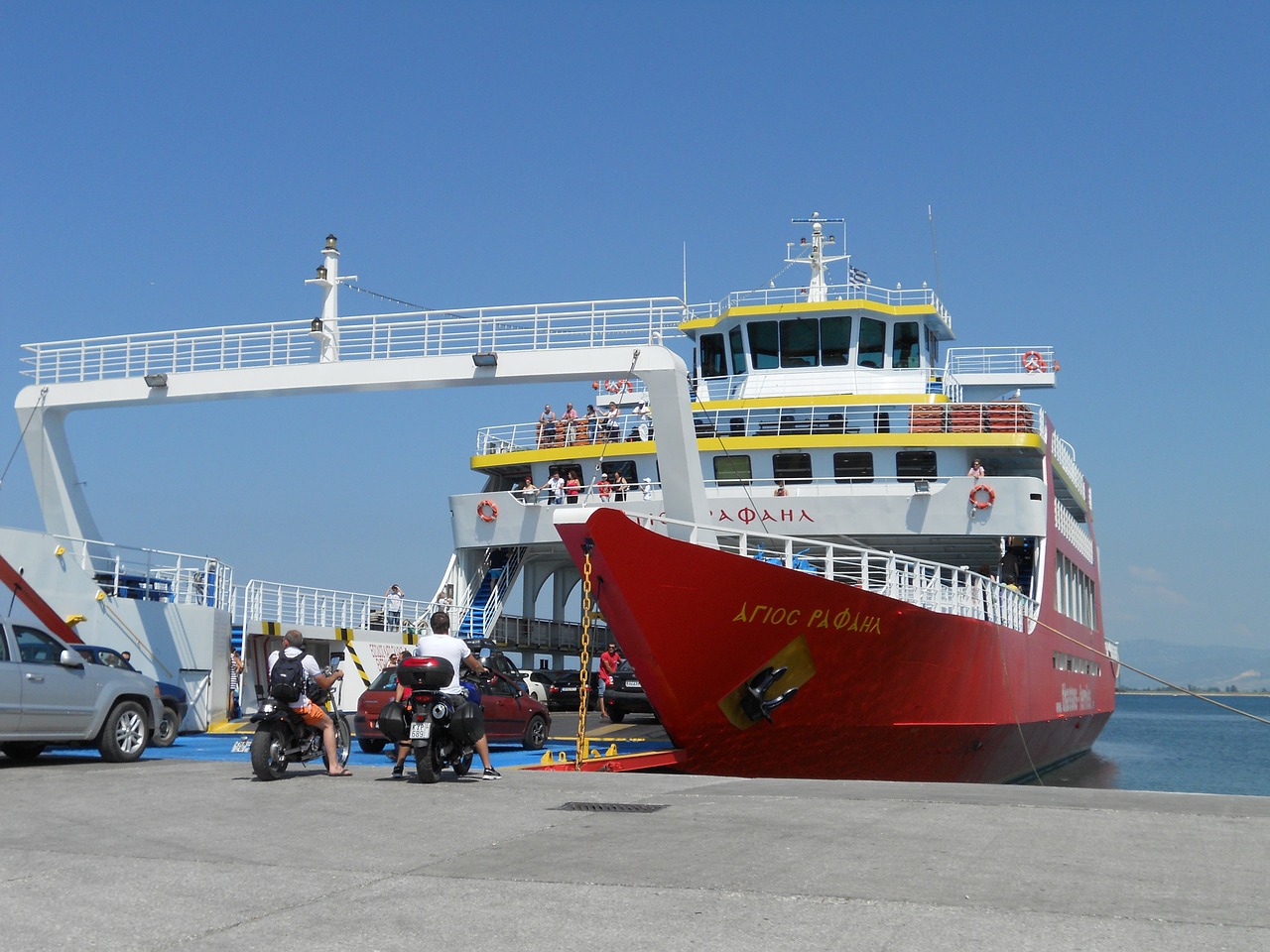 You will also find many small boats operating between neighbouring islands, or running excursion trips in the summer, and even if you do not want the full excursion these can sometimes be more convenient options than the larger commercial ferry services. A man running his own boat will be open to bargaining, whereas the commercial fares are fixed and can either be bought in a travel agent or from a table set up on the quayside, or on the boat itself when it docks. You can also book in advance online through helpful websites which cover all the ferry lines.

Ferries in Greece
Ferries in Greece has an excellent and very thorough website where, in addition to checking ferry schedules and times, you can also book tickets and get lots of useful information about travelling by ferry in Greece.
By Train

Due to its mountainous landscape and long tradition of travelling by sea, Greece has not developed a wide train network, when compared to other countries. It is not surprisingly limited to the mainland, with whole areas of western Greece and the southern Peloponnese not served at all. 
There are two mainline stations in Athens, one serving the Peloponnese, the other the more direct line to Thessaloníki, which has a few branch lines. From Thessaloniki there is a service eastwards as far as Alexandroupoli.. The line from Athens to Corinth and the Peloponnese is slowly being extended so that eventually it will reach Patras. At the moment the final leg of the journey to Patras has to be completed by bus. Generally speaking, it is usually easier and cheaper to travel by bus than by train. 
There are some trains aimed at tourists, like the one above that goes through the Pelion, and the marvellous rack-and-pinion railway between Diakofto and Kalavryta in the Peloponnese.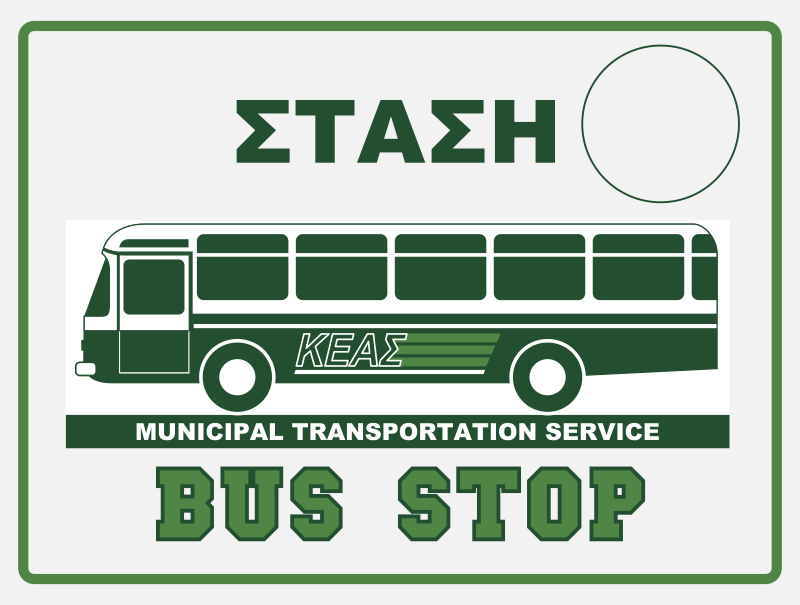 By Bus
Greece has an excellent and extensive bus system, which is by far the most popular form of transport for the Greeks themselves. There are few towns which do not have a busy bus station, and it can often be the simplest way even of reaching some of the islands, as for example the Ionian Islands have regular bus services to and from Athens, with the cost of the ferry included in the price. 
Rural areas are also usually well served by buses, and many islands are most easily travelled around by bus. On smaller islands buses will frequently meet an incoming ferry, to take passengers from the harbour to the main town. Rural bus journeys can also be quite an event, with passengers carrying all kinds of luggage, drivers carrying parcels for people, and sometimes diverting from the route to do a favour for a friend. In addition to specific stops, most drivers will drop people off and pick them up anywhere that is convenient, so feel free to wave a bus down wherever you happen to be. 
Tickets for the main inter-town services, which are usually on reasonably comfortable air-conditioned coaches, need to be bought in advance at the bus station, though on local routes you may need to buy your ticket in a shop near the main stop, or on the bus itself. Timetables might be displayed on telegraph poles, in shop windows, or pinned to walls, and may or may not be up-to-date and accurate. It is always best to find someone to ask.
By Car
Renting a car in Greece is straightforward if more expensive than in most other European countries or the USA. All the major names such as Avis and Hertz have offices throughout the country, at airports, in major towns and cities and on the larger islands where you may wish to rent a car. The established international names are more expensive than smaller, local companies, but are usually more reliable. Booking online usually secures the best price.
Some of the smaller car rental firms will run their fleets throughout the year, giving minimal attention to servicing, to keep costs down. If you travel at a quiet time of year, you are more likely to be able to negotiate a better deal with an independent company than with one of the international chains, whose prices are fixed.
An ordinary national driving licence is all that is required, and car rental agreements automatically include third party insurance, which is a legal requirement. It would be wise to also add personal accident insurance as Greek accident rates are amongst the highest in Europe. You must be at least 21 years of age, or 25 years for more powerful cars, and there is a wide range available, from top-of-the-range models down to open-top jeeps. A credit card can usually be used as a deposit.
The general standard of driving in Greece is not good, which is why they vie with Portugal for the worst road death rate in Europe. Greek drivers tend to be reckless and macho, regarding the middle of the road as their rightful place to be. This can be disconcerting if coming round a blind bend. That said, provided you yourself drive with care, driving in Greece is a wonderful pleasure. It opens up areas of the mainland that are not easily accessible to tour groups, and not every Greek driver is a maniac. 
The standard of Greek roads is improving all the time, thanks to generous grants from the European Union. There are few roads that are of the same standard as motorways or freeways, but the average standard is quite good. You may still find major roads blocked by flocks of sheep or held up by a rickety old tractor, so be prepared for any eventuality. Some roads can also turn from smooth surface to unmade surface without warning. 
If you stick to major routes you should find road signs in both Greek and in the Roman alphabet, but be aware that if you veer onto minor roads, where some of the best scenery is to be found, you may only find signs in Greek. You should also allow for the fact that there are often several slightly different versions of Greek place names when transliterated into the Roman alphabet, so if you see a name that is a close approximation of your destination, it is probably the same place. The Greek letter 'beta', as just one small example, is halfway between a Roman 'b' and a 'v', which is why you may see Vravrona or Bravron or Brauron – they are all the same place.

Petrol Stations
In more remote areas petrol stations may be few and far between, so try to keep your tank full or check where there are petrol stations. In smaller towns and villages stations will be family enterprises, so may close on a Sunday, or you may find yourself being served by a young boy or girl who speaks no English and looks too young for the job. Lots of the smaller stations don't accept credit cards, so be sure always to have some cash with you.

Parking
Parking in Greece is usually very straightforward, with only major cities having zones for which you may need to buy a parking permit. Otherwise it is normally obvious that you either can or cannot park somewhere, and the Greeks are not known for obeying rules anyway. If you do need a permit, normally there will be a notice in Greek and English on the street telling you where to obtain one (usually in a nearby shop).
Roadside Assistance
Hire companies will tell you what to do in case of breakdown, and the Greek equivalent of the AA, RAC and AAA is ELPA (phone 10400).

General Driving Advice
Wearing a seat belt is compulsory, and children under ten are not allowed to sit in the front seat. Cars must carry a first-aid kit. Drink-driving is absolutely forbidden, although the Greeks have a reckless disregard for this law, as for any other. As a foreign driver, there will be an assumption that you are the cause of any accident, so take care not to have a single drink if you are planning to drive. Note that in Greece if a driver flashes his headlights at you, it is NOT an invitation to you to proceed, as it is in many countries, but a warning that he is going ahead.