Cretan Writers and Artists
The most famous Cretan writers and artists include the painter El Greco and the author of Zorba the Greek, Nikos Kazantzakis.
The Greeks invented literature, when Homer began weaving his narrative tales that were ultimately written down in The Odyssey and The Iliad. They invented modern drama, during the Golden Age of Pericles in Athens (5th century BC), when writers such as Sophocles, Euripedes and Aeschylus developed revolutionary new styles of drama never before seen on stage. In more recent times Greek poetry has produced two winners of the Nobel Prize for Literature: George Seferis and Odysseus Elytis.

Elytis (1911-96) was born on Crete, and though he moved away to be educated in Athens and Paris he continually returned to his Greek island home. He was one of the great Greek war poets, writing powerfully about his experiences fighting the Germans during World War II, and he was awarded the Nobel Prize in 1979.
Crete has produced many fine writers and artists, even though many of them are not known worldwide. The two notable exceptions are the painter El Greco and the writer Nikos Kazantzakis.

El Greco
The real name of El Greco ('The Greek') was Domenikos Theotokopoulos, and he was born on Crete in 1541. Tradition has it that this was in the village of Fódhele  although there is no documentary evidence for this. He was born at a time when the so-called Cretan School was already beginning to flourish. He studied at a Venetian workshop in Iráklion, and mastered the art of icon painting. 

The Cretan School
From the mid-15th century, Crete was increasingly important as a trading centre under the Venetians. So much so that from the 15th-17th centuries it had economic equality with Venice, but the islanders kept their own artistic traditions. They were influenced by Italian art, naturally, but also by Byzantine art: many artists from Constantinople moved to Crete. All art forms began to blossom, and so strong was the Cretan School that it began to exert an influence on its own masters in Venice, and throughout Europe.

Theotokopoulos was an artist of immense talent, and he studied under one of the greatest Cretan artists, Michael Damaskinos, whose best works can be seen in the Icon Museum in Iráklion. Theotokopoulos moved to Venice when he was about 27-years-old, to further his studies there. He added Italian influences to the combination of Cretan and Byzantine painting that he had mastered by then, but he was less successful in selling his works either in Venice or in Rome, where competition was fierce.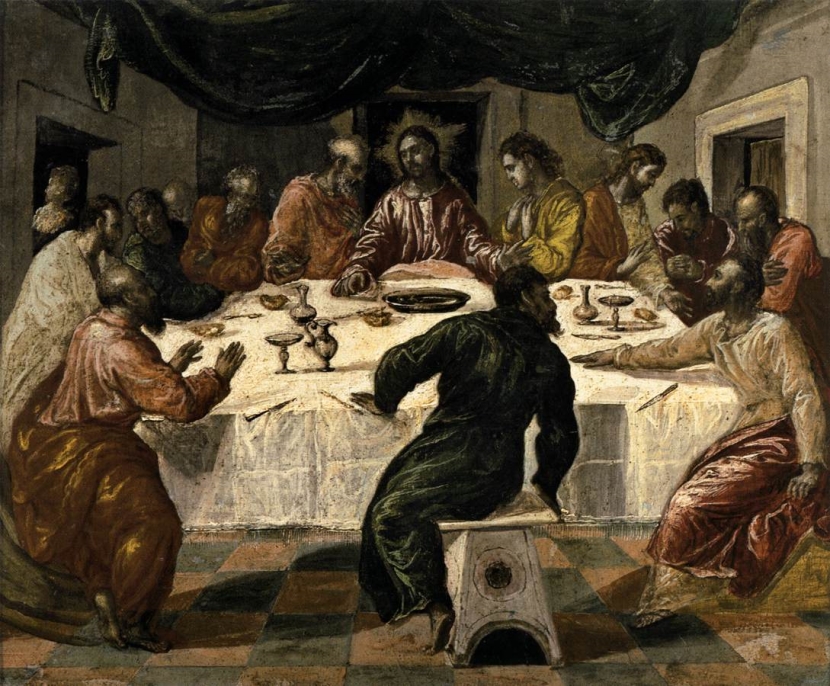 The Last Supper by El Greco
After almost ten years in Italy he moved to Toledo in Spain, where he lived for most of the rest of his life, dying there in 1614. It was here he achieved fame, as a sculptor and architect as well as an artist. Several of his paintings are in the National Gallery in Athens, but only one on his native island, in the Historical Museum in Iráklion.
Nikos Kazantzakis
Crete's other towering artistic figure is the writer Nikos Kazantzakis, and he called his autobiography Report to El Greco in a nod to his great forebear. Born in Iráklion in 1883, he is forever associated with the character he created for his 1946 novel, Zorba the Greek. Usually regarded as signifying the robust Cretan character, Zorba was in fact a mainland Greek who came to Crete and showed the locals how to live. The author's ambivalence to his fellow islanders is also shown in another of his great novels, Christ Recrucified, where Cretan villagers tear each other apart while the Turkish ruler lets them.

Kazantzakis was proud of his island, though, and the island is proud of him. He asked to be buried in Iráklion, and his grave stands on top of the Martinengo Bastion on the City Walls. His epitaph says a lot about the Cretan character: 'I hope for nothing. I fear nothing. I am free.'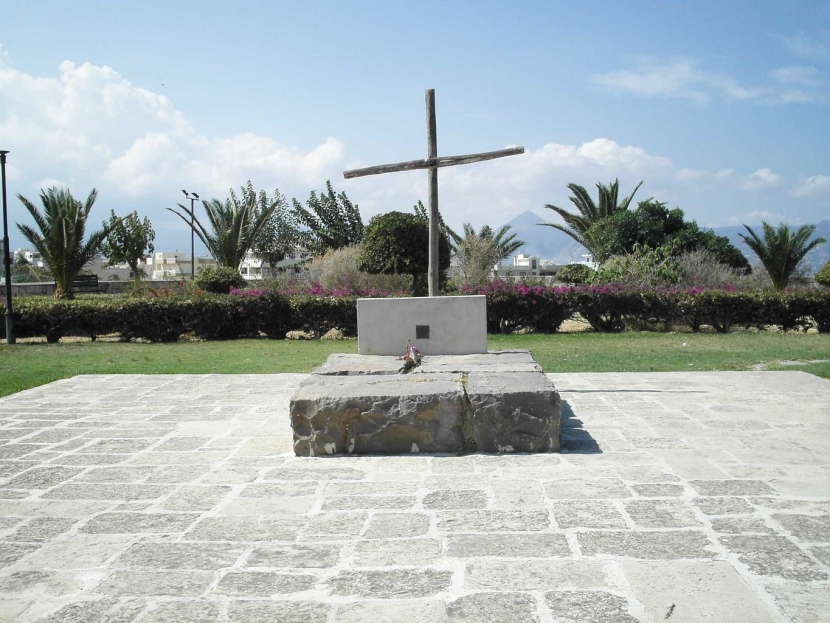 The Grave of Nikos Kazantzakis
Pandelis Prevelakis
Pandelis Prevelakis was born in Rethymnon in 1909, and became a great friend of Kazantzakis, going on to write his biography. Rather overshadowed by that towering figure, he is still regarded as Crete's second greatest writer. His 1938 novel Chronicle of a City (sometimes translated as Tale of a Town) is a historical fiction about Rethymnon and goes in and out of print so you may need to hunt it down. Prevelakis died in 1986.