Kasos
Kasos is an unusual little island that lies off the southern tip of Karpathos, between there and the east coast of Crete. Like Symi, it's an island that was once home to a much greater population than today, when only 1,000 people live there.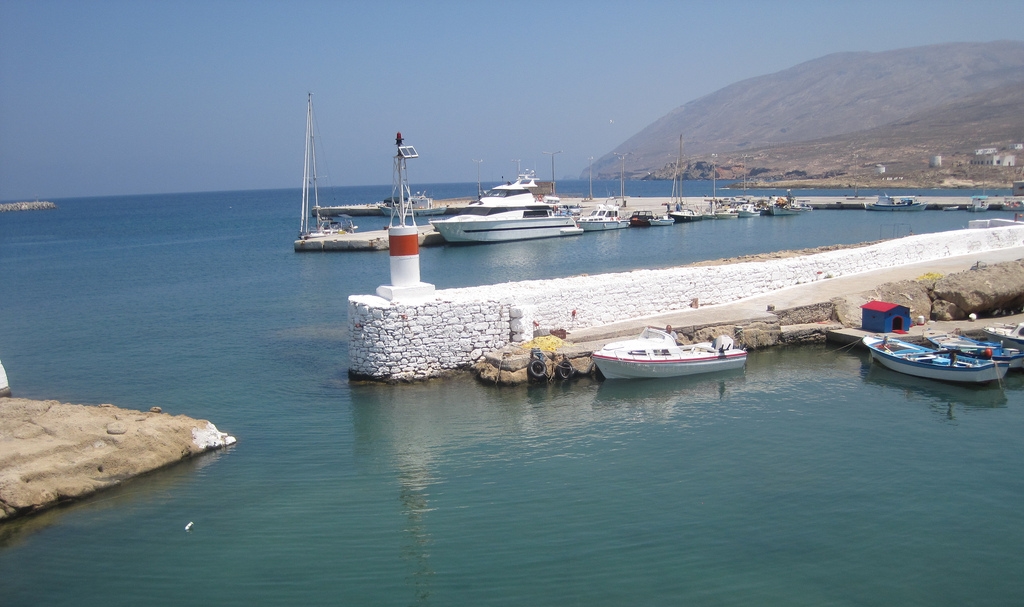 The Kasos Massacre
In the early 1820s Kasos had a population of about 11,000. At that time it was under Turkish rule and, as a ship-building base, had a large fleet of ships. It was the first Greek island to declare independence during the Greek War of Independence (1821-1832).
This act enraged Mehmet Ali, who was the Turkish Pasha in Egypt. He sent a huge fleet of boats to punish the Kasiots, to show his power and to destroy the Kasiot fleet. They invaded the island and killed about 7,000 islanders, after which Kasos unsurprisingly fell into a decline. 
The massacre took place on 7th June, 1824, and is still commemorated on that date, a very moving time to be on the island. Obviously ferries and flights either side of that date get very full as many Kasiots return to honour their ancestors.
Getting to Kasos
Flights to Kasos
For such a small place, Kasos is well-served by flights. There are daily flights to Kasos on Olympic Air from Karpathos and Rhodes, and from the airport at Sitia on Crete.
Ferries to Kasos
You can get to Kasos from several islands, and from Piraeus, but be prepared for long journey times. You will also need to do some planning on your dates as none of these ferries to Kasos operates daily.
The journey time from Athens is 19 hours, so you'd have to be a real ferry fan or on a tight budget to consider that an option. The closest island connected by ferry is Karpathos, 90 minutes away, and then Crete, with the ferry from Sitia taking 2.5 hours. There's also a ferry to Iraklion but that takes 6 hours. Other connections are with Rhodes and Santorini.
Ferries in Greece
Ferries in Greece has an excellent and very thorough website where, in addition to checking ferry schedules and times, you can also book tickets and get lots of useful information about travelling by ferry in Greece.
Fry
The island capital is Fry, which is pronounced 'free', where about one-third of the population lives. The few tourists who do venture here are greeted by the sight of bright white houses with their blue doors and shutters, looking remarkably like the Cyclades. Impossible to miss is the surprisingly large cathedral of Ayios Spiridon, the patron saint of the island.
Other than that and an Archaeological Museum, there's not much to see in Fry, though it is where you'll find the post office, ATMs, police, shops and travel services. There's a beach within about a 10-minute walk, and while it's not the greatest beach in the Aegean, it's pleasant enough.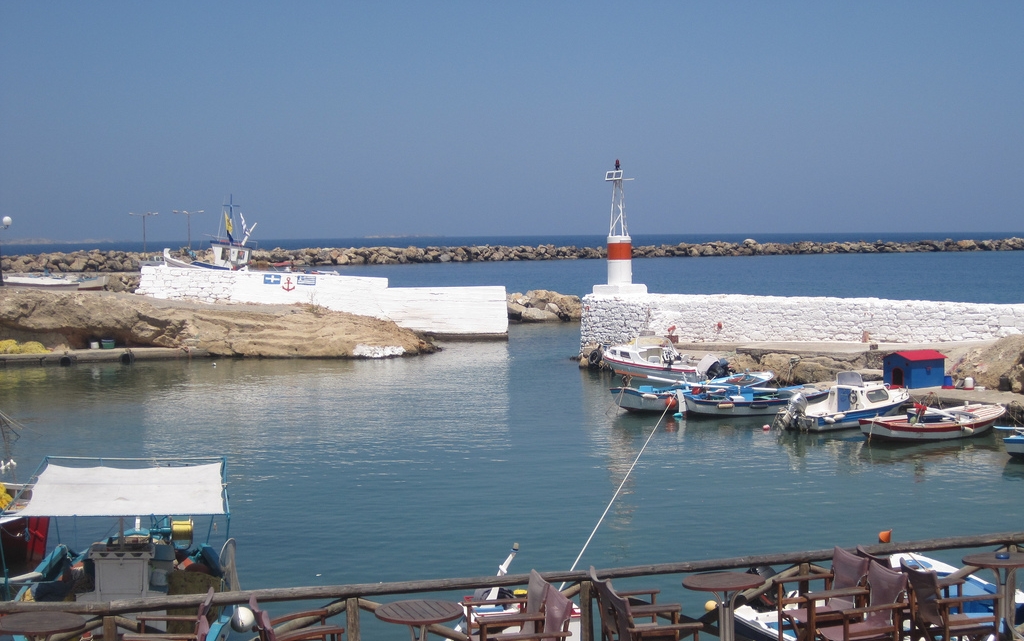 Around Kasos
Outside Fry there are four small villages scattered around the island. There are a few beach 'resorts', and much of the interior of the island is quite rugged and barren. The highest peak is Mount Kapsalo at 1,913ft (583m), and not far away is the Ellinokamara Cave. It's a bit of a hike to get to it, and the way isn't well-marked, but you will be rewarded with great views. If you're staying in Fry you might be able to find a local guide to take you there, if you ask around.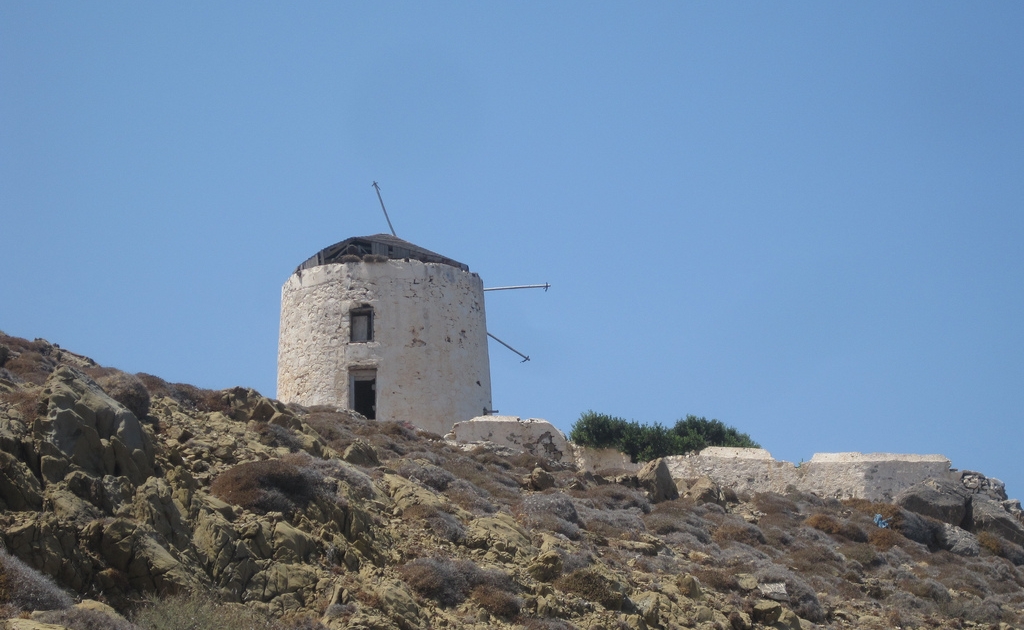 What to Eat on Kasos
One unusual feature about the island is its food. One result of the massacre is that afterwards a few thousand people from Kasos emigrated to Egypt. They kept ties between Egypt and Kasos alive and as a result, Kasos cuisine has been influenced by Egyptian cooking. You'll find some dishes that are much spicier than is usual in Greece, and you'll even find dishes like tahini and pilaf appearing on menus.
Where to Stay on Kasos
Most of the accommodation is in Fry, and there is some around the rest of the island but the choice is limited and you ought to book ahead.