Komotini
Komotini is a town in eastern Thrace in Greece, with many Turkish influences, and it is also home to the Pomak people.
Komotíni, like Xanthi is a fascinating mix of influences, and even more Turkish in feel than its near neighbour. It is only about 100km (62 miles) from the Turkish border to the east, and even closer – 25km (15.5 miles) – to Bulgaria to the north. Both those countries add their flavours to the Greek melting pot that is eastern Thrace.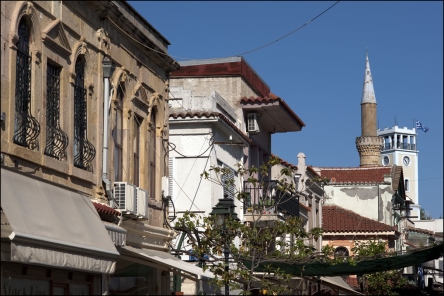 It is the Turkish influence that is most immediately visible, as several minarets and the domed roofs of mosques can be seen around the town: there are 14 of these that are still in use today. Komotíni was still part of Turkey until as recently as 1920, when the borders were changed, and it had been in the Ottoman Empire since 1363.
Little wonder that it feels as much Turkish as Greek, although it would not be tactful to express that view to the local people until you know where their affinities lie. Greek-Turkish relations are a touchy subject for discussion, and about half the population are of Turkish origin, with a number of Pomaks living here too.
Komotini Museums
Komotíni was founded in the 4th-century A.D., and its early history is told in its good Archaeological Museum. This also has some of the best finds from the nearby sites at Ávdira and Maróneia. There is some delightful gold jewellery recovered from graves, as well as examples of painted sarcophagi, gravestones, statues, ceramics and an extensive coin collection.
The town's other main museum is the delightfully old-fashioned and jumbled Museum of Folk Life and History, which spreads through the rooms of an 18th-century mansion. Foraging around the museum provides many rewards, and it has a good selection of traditional folk costumes, domestic items and especially embroidery, for which the area is noted.
In keeping with the Turkish influence there is a good bazaar, with the eastern tradition of similar shops being clustered together, so that you will find, for example, a row of shoe shops all in line. You can find everything here from valuable antiques to the day's fish catch, as well as the region's best tobacco leaves.
Where is Komotini?