Northern Greece Guide
The Bradt Guide to Northern Greece is a detailed guide to Thessaloniki, Halkidiki, Macedonia, Thrace, The Pelion, The Sporades, and the rest of Northern Greece.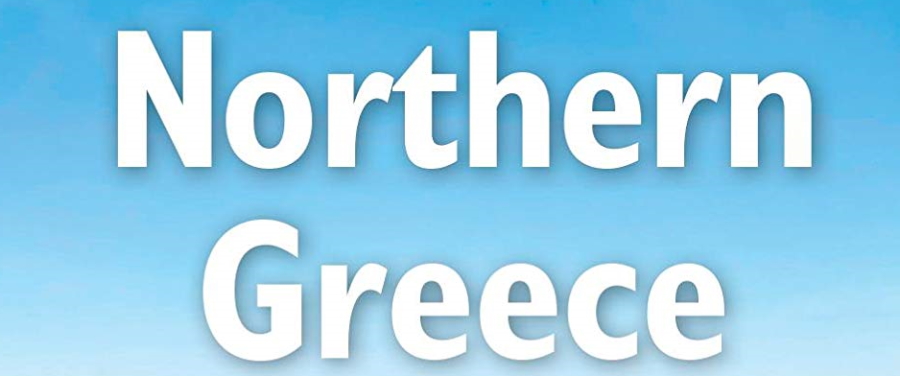 This Bradt Guide to Northern Greece is in the Bradt tradition, of publishing travel guides that are comprehensive, thoroughly researched, and to destinations that are often a little off-the-beaten-track. Obviously parts of northern Greece like Thessaloniki, Halkidiki, and the islands of the Sporades, are already very well-known and very much visited, but you can't leave them out just because of that.

Having driven the length and breadth of mainland Greece ourselves, from Parga in the west to Alexandroupoli in the eest, and from the southern tip of the Peloponnese to the Prespa Lakes in the far north, we're familiar with northern Greece, but this very well-researched guide of almost 400 pages introduced us to some very out-of-the-way and fascinating places that make us want to return. It is a very special, dramatic and historic part of Greece.

Practical Information and Maps
The book begins with the usual section on Practical Information, like useful phone numbers, time zone, an overview map, and a list of all the many maps that are in the book, from Alexandroupolis to Zagorochória (or Zagoria).

Northern Greece Guide on the Kindle
We read the book on the Kindle and unless you're a die-hard print fan, you might want to buy an e-book version of the guide. Everything is cross-referenced with links, and someone has put a lot of painstaking effort into this. If you're looking at the map and want to know more about one of the area's top features, like Meteora, one click takes you to the Meteora section of the guide, and hitting Back then returns you to the map.

Best of Northern Greece
The next section then tells you what not to miss in Northern Greece, including Meteora and the Pindus National Park, followed by a lengthy section of lovely and vivid colour photos that definitely make you want to go there. 

Northern Greece at a Glance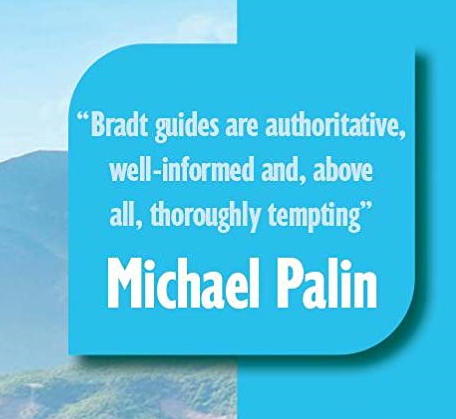 More practical information follows, with sections on topics like the region's geography, religion, politics, economy, architecture, literature, and history. Our one beef with the book - and it may not be the same for other readers - is that the history sections are way too long. Obviously you want some historical background, but the history goes on for page after page, till we started skipping it. That applies not just here but in the introductions to the different sections: you have to wade through pages of history till you get to the part that tells you what the place is actually like, and what there is to do. Now, some readers might enjoy that, and it is far better to have too much of something than too little, so it's not a serious fault. In fact other than that, it's hard to fault the book at all.

Everything You Ever Wanted to Know...
The author suggests several itineraries, depending how much time you have available, and she lists some tour operators both in the UK and within Greece, who can help you with your planning. Don't worry if you're not in the UK, as although Bradt is based there, this guide is for an international audience.

The practical sections tell you everything you could possibly want to know about travelling to northern Greece, travelling around, what to pack, when to go, family travel, budgeting, and much more. We had to smile at the budgeting section, having written numerous guidebooks ourselves. Every publisher has a standard list of what they want the author to find the price of. Most of these make sense, like the cost of petrol or a bottle of water, but Bradt seems to think travellers need to know the cost of a bar of chocolate in northern Greece (€1.20, if it's of interest.)

Maps of Northern Greece
We've already mentioned the maps, and that there are a lot of them, but what's important is that they are good clear ones. They are also, like the whole book, cross-referenced superbly. On the overall map for Thessaloniki, by way of example, there are links at the bottom to a city centre map, to the section on places to stay, and the section on places to eat and drink. This was a little tricky on our small Kindle screen, but on something like an iPad it would be brilliant.

Thessaloniki
Talking of Thessaloniki, the section on Greece's second city is so detailed that it could easily be extracted and sold as a city guidebook on its own. Acknowledging that this is Greece's gastronomic capital, the section on where to eat is very thorough, ranging from the gourmet temples to cheap and cheerful ouzeries, and there's even a separate listing just for recommended Pastry Shops.

The What to See and Do section is equally thorough, covering Thessaloniki's many fine museums, as well as its churches, historical buildings and monuments, markets... we couldn't find a single important place in the city that wasn't covered, and covered in detail.

Bradt Guide to Northern Greece
The rest of northern Greece is covered with equal attention to detail, and each chapter has separate features on topics relevant to the area, like the people who live there, the wildlife, the culture, special foods and drinks, that kind of thing.

As well as Thessaloniki, places covered include Halkidiki and Mount Athos, the Sporades, the Pelion, Meteora, Ioannina, Kastoria, Mount Olympus, and islands including Thassos and Samothraki. There's even a section on Athens, in case you're passing through there. It's not as detailed as, say, the Thessaloniki chapter, but would be perfectly adequate for a stay of 2-3 days. If you're staying longer we recommend you buy a dedicated Athens city guide.

In short, if you're going to northern Greece, you won't find a better guidebook. Even if you're only going to part of the region, this will be a good investment, and it's a credit to the publisher and the author, Dana Facaros, who has been writing about Greece since 1977 - and her knowledge shows.

Buying the Bradt Guide to Northern Greece
You can buy the Bradt Guide to Northern Greece direct from the publisher here, and on Amazon.