Skopelos
Sporades Islands
Skopelos attracts its fair share of visitors to the Sporades, but because it's bigger than neighbouring Skiathos there usually seems a little more room to breathe. It's an island of pine forests, orchards and olive groves, and its beaches are a mix of sand and shingle. They're not quite as good as the beaches on Skiathos, but certainly sun-worshippers will have no complaints.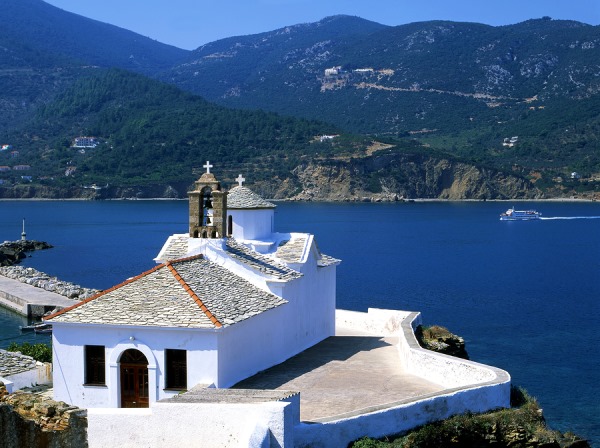 Getting to Skopelos
Flights to Skopelos
Skopelos has no airport, the nearest one being on Skiathos, from where you would need to take a ferry to Skopelos.

Ferries to Skopelos
There are no ferries direct to Skopelos from Piraeus, so to get there you need to take a ferry from either Skiathos or Alonissos. See our Skiathos page for more details on ferries. The journey time on the ferry from Skiathos to Skopelos is about one hour, or 20 minutes on the flying dolphins which operate in the summer.
Ferries in Greece
Ferries in Greece has an excellent and very thorough website where in addition to checking ferry schedules and times, you can also book tickets and get lots of useful information about travelling by ferry in Greece.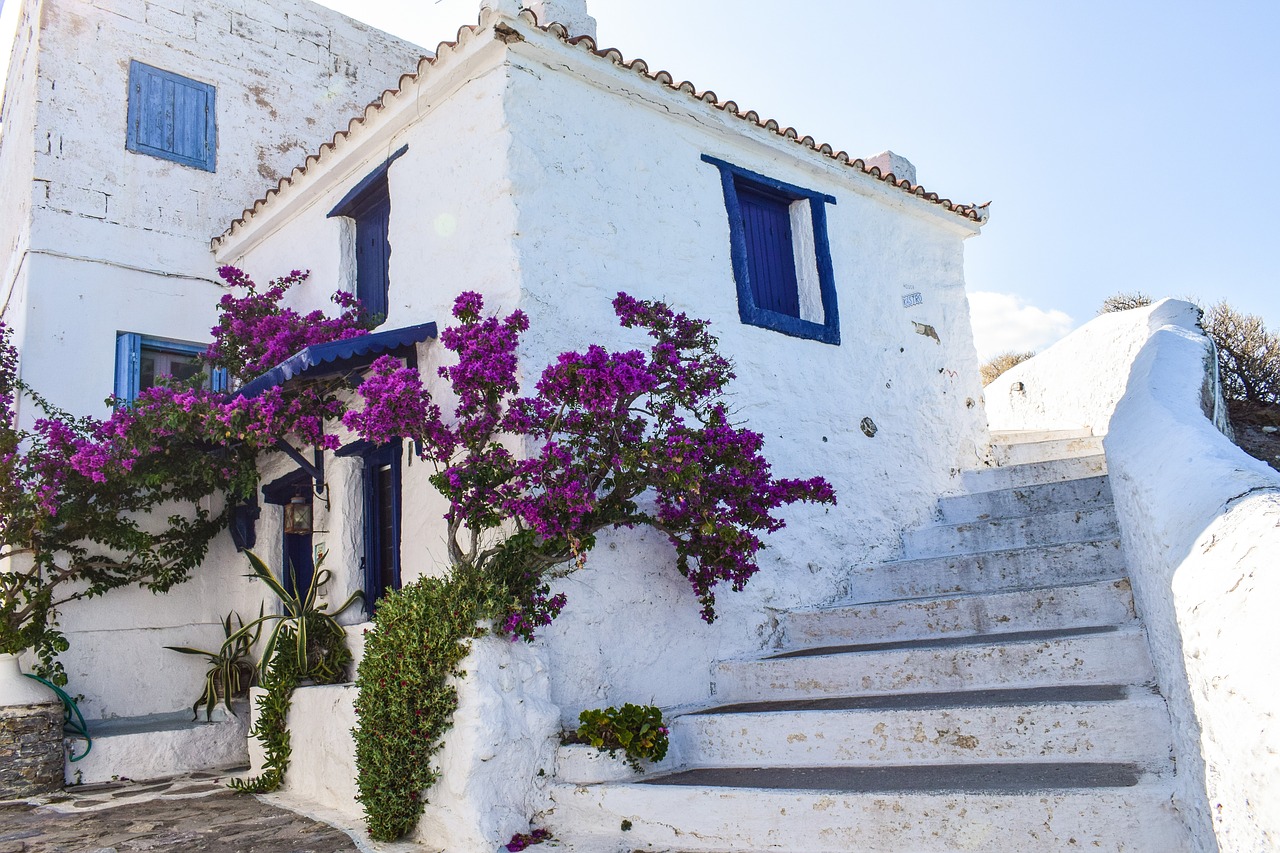 What to Do on Skopelos
Beaches: Although not as appealing as the beaches on Skiathos, there are good beaches on Skopelos with Milia, on the west coast of the island, being one of the best and the busiest.
Glossa is the island's second town, in the north of Skopelos. It is just as appealing as Skopelos Town but much quieter.
Monasteries: As well as being noted for its churches and chapels, Skopelos also has several old monasteries to see. There are three on Mount Palouki, outside of Skopelos Town, and these include the Evangelistria Monastery (visible from Skopelos Town), Metamorfosis, and the Convent of Prodromos. The Convent is one of the most beautiful, and there are great views to reward the hike out to it.
Skopelos Town is an attractive place with the usual array of white houses built on a hillside beside a bay. There's a Venetian castle, now in ruins, and numerous old churches and chapels to visit, along with a folklore museum.
Where to Stay on Skopelos
A History of Athens from the first people to live on the Acropolis through the Golden Age of Pericles and Alexander the Great to the military junta.

Hiking the Samaria Gorge on Crete, one of the best things to do on Crete, by Greece Travel Secrets.

Greece Travel Secrets goes hiking in southwest Crete with Ramblers Walking Holidays based in Paleohora and hiking the E4 footpath and to Anidri and Azogires.