Skiathos
Sporades Islands
Skiathos is by far the busiest of the Sporades islands, for two main reasons. It has an aiport, and it also has the best beaches. There are said to be over 60 of them, including some that are among the best in Greece. In summer, though, it does get packed with visitors, and many of the beaches get incredibly busy. It has a good reputation for its nightlife, too, especially in Skiathos Town, which is a beautiful little town filled with white houses - but also bars and restaurants.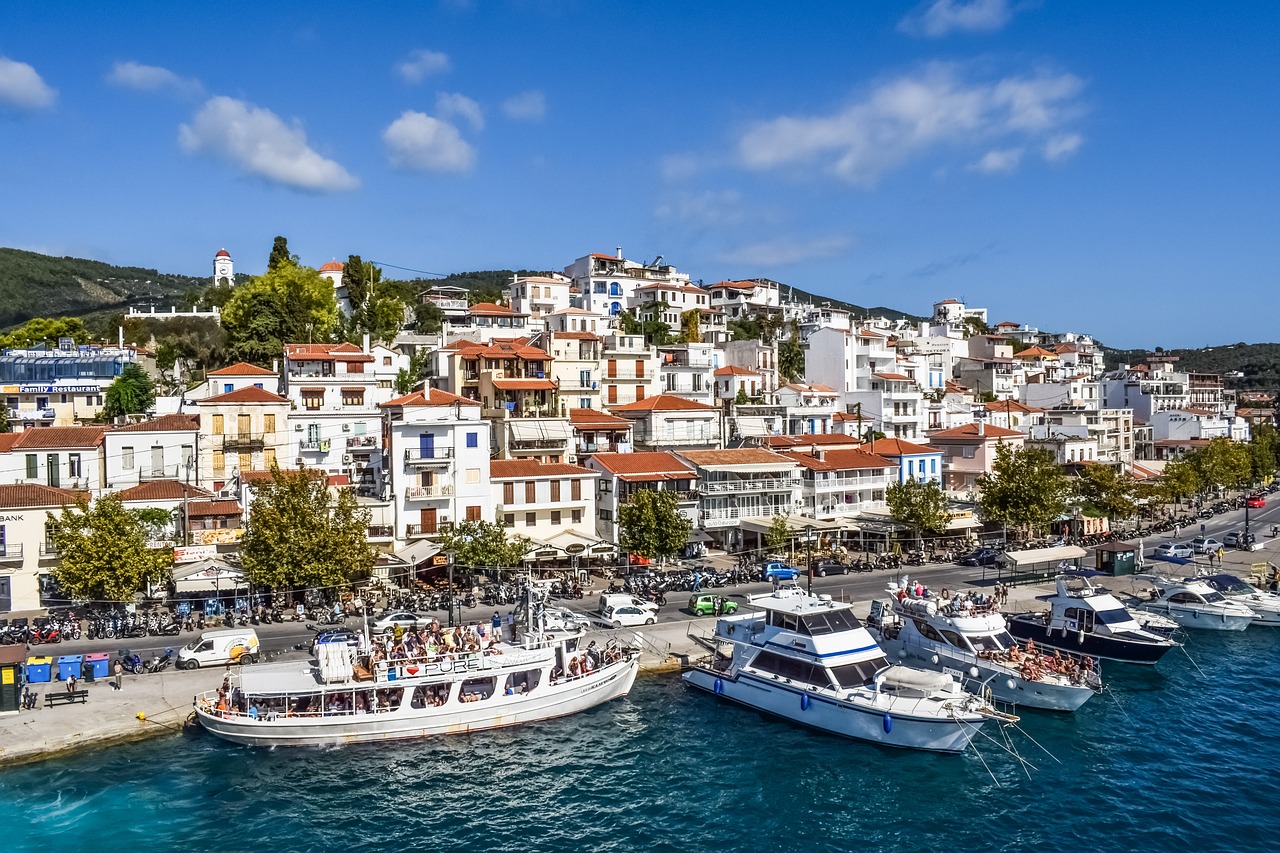 If you're not a fan of busy beaches then visit Skiathos in spring or autumn, when it is a little quieter and you can explore the island. There are some good hiking trails and back roads, ancient monasteries, a 16th century fortress, and you'll be able to enjoy some of the more remote beaches without the summer crowds. 

Getting to Skiathos
Flights to Skiathos
Skiathos has the main airport for the Sporades, and from spring to autumn there are regular charter flights from all over Europe. There are also regular flights to Skiathos from Athens International Airport. 

Ferries to Skiathos
There are no ferries to Skiathos from Piraeus, but there are ferries from the two mainland ports of Volos and Agios Konstantinos. The regular ferries take about three hours and the faster and more expensive hydrofoils take about 90 minutes. There are also hydrofoils from Kymi on the island of Evia, which takes about an hour. From Skiathos there are regular ferries to and from Skopelos and Alonissos. 

Ferries in Greece
Ferries in Greece has an excellent and very thorough website where in addition to checking ferry schedules and times, you can also book tickets and get lots of useful information about travelling by ferry in Greece.
Best Things to Do on Skiathos
You can spend your time on Skiathos lying on a beach - or even a different beach every day of your holiday - or you can visit sea caves, or hike and visit monasteries and an ancient fortress: 

Herb Hikes
Read about Herb Hikes on Skiathos. 

Kastro: A 16th-century fortress on the northern tip of the island. 

Koukounaries Beach, in the south west of the island, has been called one of the best beaches in Greece and is certainly one of the best on Skiathos. 

Lalaria Beach is on the north coast and, along with Koukounaries, is a contender for the best beach on the island. 

Monasteries: There are several monasteries on Skiathos that can be visited on some enjoyable walks, notably the monasteries of Evagelistria, Agios Haralambous and Panagia Kounistra. 

Sea Caves: Just south of Skiathos Town are three spectacular sea caves: the Dark Cave (Spilia Skotini), the Azure Cave (Spilia Galazia) and the Copper Cave (Spilia Halkini). Boats leave Skiathos Town each morning during the summer, and it's well worth the excursion to see these atmospheric sea grottoes. 

Skiathos Town: Although it gets very busy in the summer months, Skiathos Town is a very pretty place on two hills, full of whitewashed houses with their red roofs. If you're not staying in Skiathos Town, do make at least a day trip to see it, and enjoy its shopping, bars and restaurants.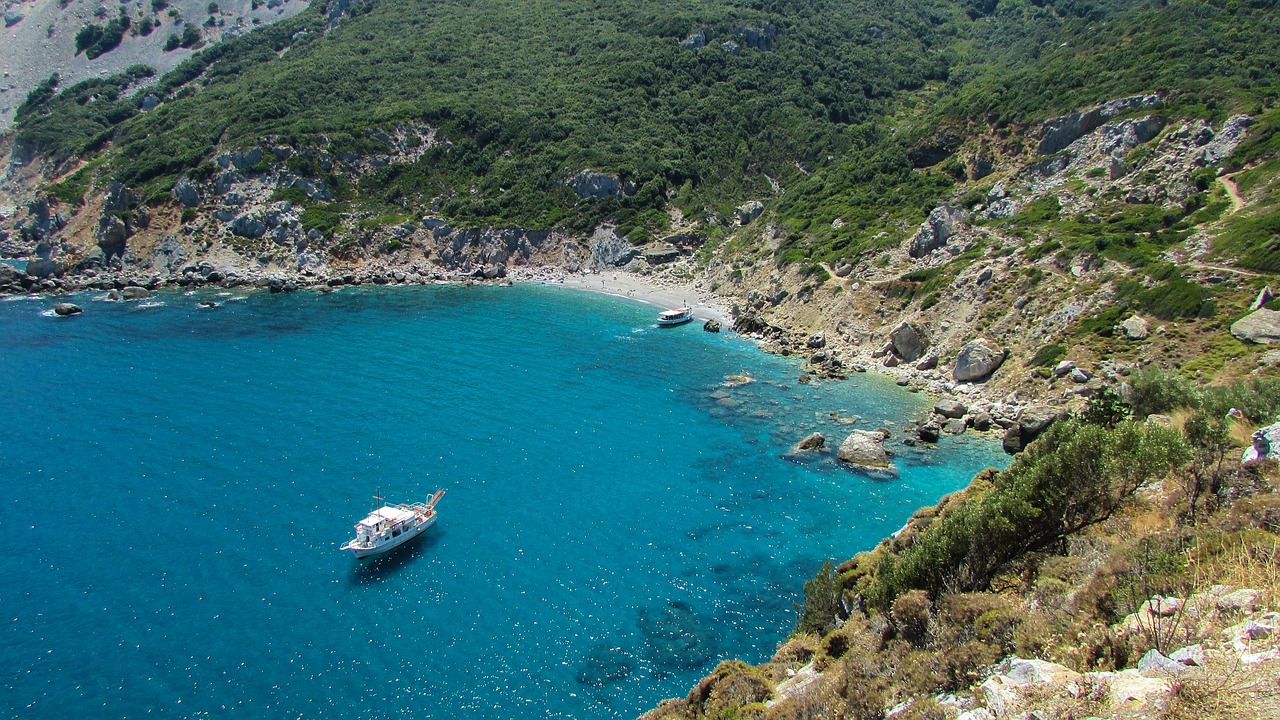 Where to Stay on Skiathos
Check out this thorough guide to Santorini by Greece travel expert and friend of Greece Travel Secrets, John Malathronas.

Tilos is a small island in the Dodecanese between Rhodes and Kos with regular ferry connections, hotels, rooms to rent, beaches, tavernas and ancient remains.

Athens in the rain isn't something you're likely to experience but it can rain in winter, sometimes heavily. Here are suggestions for things to do in the rain in Athens including museums and shopping