Skyros
Sporades Islands
Skyros is the largest of the Sporades Islands yet is set apart from the other main islands in the group (Alonissos, Skiathos and Skopelos), both geographically and in atmosphere. It still has a much more traditional feel to it, even though it does attract many visitors. Tourism hasn't over-run the island, however, and its large size also helps. It is over four times the size of Skiathos, for example, yet has less than half the population.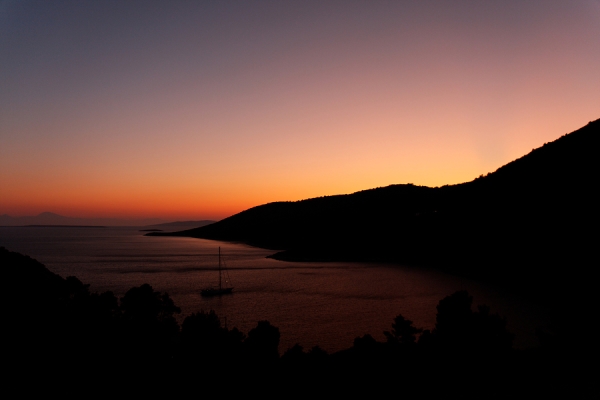 Some locals maintain that Skyros was once in fact two islands, although there is no geological evidence for this. Its two halves are very distinctive, with the northern half more agricultural and the southern half more rugged and mountainous, and a home to wild goats and the native Skyros pony. The annual pre-Lenten Skyros Carnival is one of the most ancient in Greece, notable for the men and women who perform the paganistic Skyros Goat Dance.
Most of the 2,600 or so inhabitants live in the main town, Skyros Town, making the island a wonderfully unspoilt place to go hiking and birdwatching. Many visitors go to the island in order to attend creative courses at the inspirational Skyros Centre, and Skyros is also known for having the grave of the British poet Rupert Brooke. His poem "The Soldier" begins with these patriotic words:
If I should die, think only this of me:
That there's some corner of a foreign field
That is for ever England.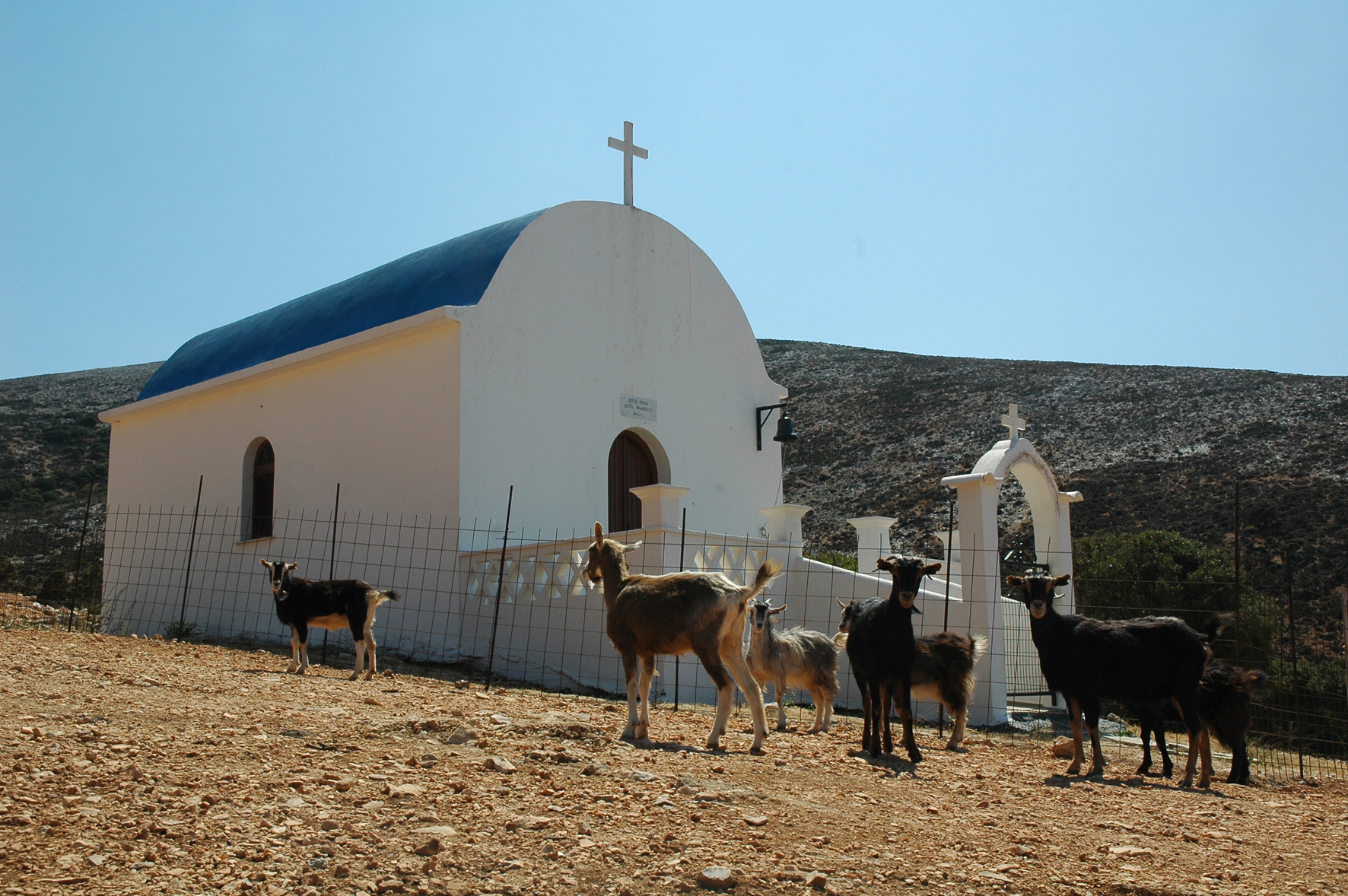 Getting to Skyros
Flights to Skyros
Skyros has its own airport and in summer there are flights to Athens International Airport and to Thessaloniki. There are also charter holiday flights from several European countries.

Ferries to Skyros
There are no ferry connections direct to Piraeus. In summer there are twice-daily ferries to and from Kymi on the island of Evia, with one ferry per day out of season. The journey time is about two hours. There are also summer hydrofoils to the other Sporades islands of Alonissos, Skiathos and Skopelos, as well as to Volos and Thessaloniki on the Greek mainland.
Ferries in Greece
Ferries in Greece has an excellent and very thorough website where in addition to checking ferry schedules and times, you can also book tickets and get lots of useful information about travelling by ferry in Greece.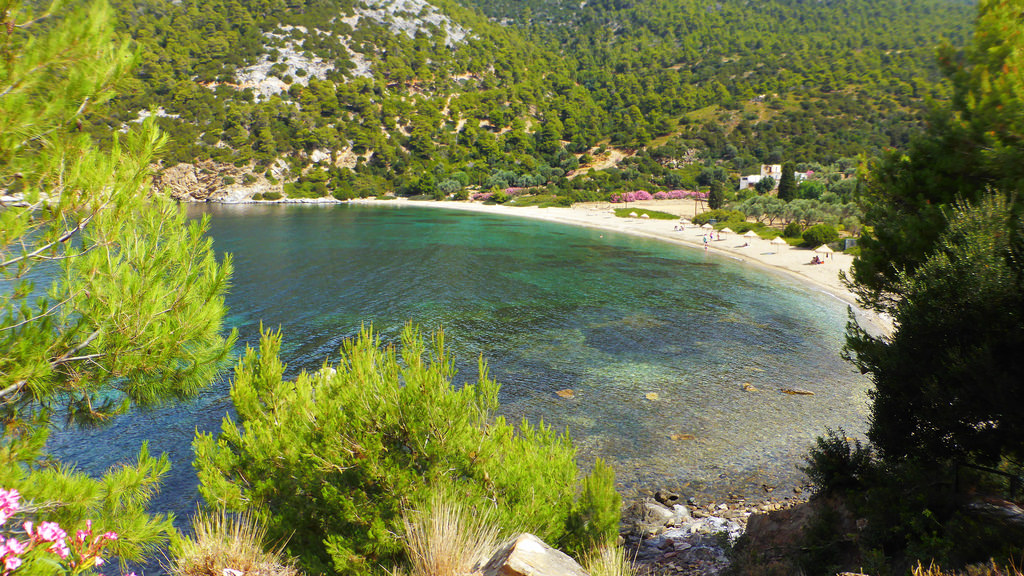 What to Do on Skyros
Beaches: Skyros does have some beaches, but they are fairly ordinary affairs compared to the impressive sandy stretches on Skopelos and Skiathos.
Palamiri is close to the airport at the northern end of the island, and is the site of a Bronze Age settlement dating back to about 2,000 BC. You can still see the thick walls and the remains of some of the houses, and some of the items found here are on display in the Archaeological Museum in Skyros Town.
Skyros Town is one of the most beautiful and striking in the Aegean, its main street of white houses climbing high into the sky up a mountain slope. At the top of the high hill stands a ruined Venetian fortress, presently being restored, and next to this is the Monastery of Agios Nikolaos with a 10th-century church. Skyros Town has both an Archaeological Museum and a Folk Museum, and a memorial statue of Rupert Brooke.
Tris Boukes is the site of the grave of Rupert Brooke, at the southern tip of the island. 
Where to Stay on Skyros
An account of driving in Greece for Greece Travel Secrets including links to the best drives in Greece, practical information and a note of some of the hazards.

This Athens dining guide doesn't list restaurants but gives practical advice on types of eating places, tipping, hotel breakfasts and picnics.

Spetses in the Saronic Gulf Islands of Greece is an easy day trip from Athens and has some good beaches. This page gives details of ferries and what to do.