Best Things to Do on Thassos
Best Things to Do on Thassos
The best things to do on Thassos in the North East Aegean islands of Greece include enjoying its beaches, doing mountain hikes, and visiting its ancient archaeological sites.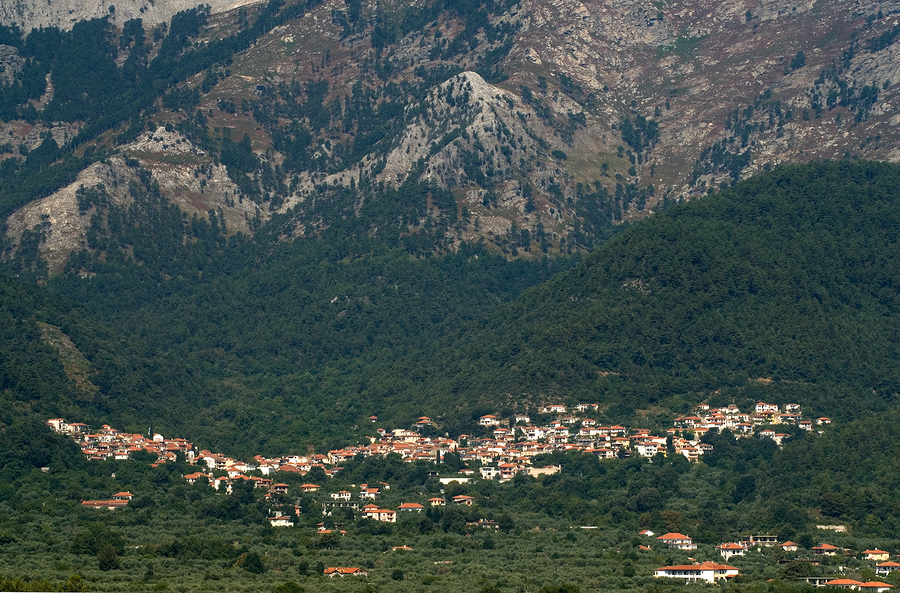 Potamia on Thassos
Thassos is in the group of islands in the North East Aegean Sea and is easily reached on a short ferry ride from the mainland city of Kavala. To read more about how to get to Thassos and some more information about the island, visit our main Thassos page.
Meanwhile, to help you plan a visit or decide whether to put Thassos on your Greek itinerary, here are...
The Best Things to Do on Thassos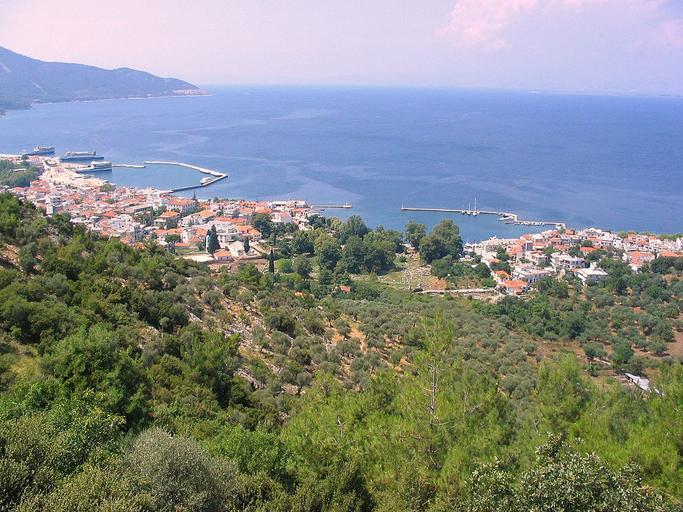 Thassos Town
Thassos Town (Limenas)
You can read about Thassos Town, also known as Limenas, on our main Thassos page but here's a reminder of some of the things you can do there.
Ancient City of Thassos
We recommend visiting the Archaeological Museum (see below) before visiting the remains of the Ancient City, as it helps put the site into perspective. The two are right next to each other. The site of the Ancient City spreads over a large area and includes the remnants of a marketplace. There's a temple to Artemis, beyond which a narrow road leads up towards the acropolis where there are terrific views and a theatre which is still used today.
The Theatre in Ancient Thassos
Archaeological Museum
The Thassos Archaeological Museum was established back in 1934 and is a large and spacious building, with a lot of natural light to show off its exhibits. Admission is inexpensive. There's a courtyard outside with sculptures and other ancient objects. The most precious item in the archaeological museum is a 6th-century BC sculpture of a young man carrying a ram. It was found on the island in 1911 and at 11.5 feet (3.5 metres) high it is undeniably impressive. Some of the oldest items date from the Palaeolithic Age and include tools from an ochre mine discovered near Limenaria.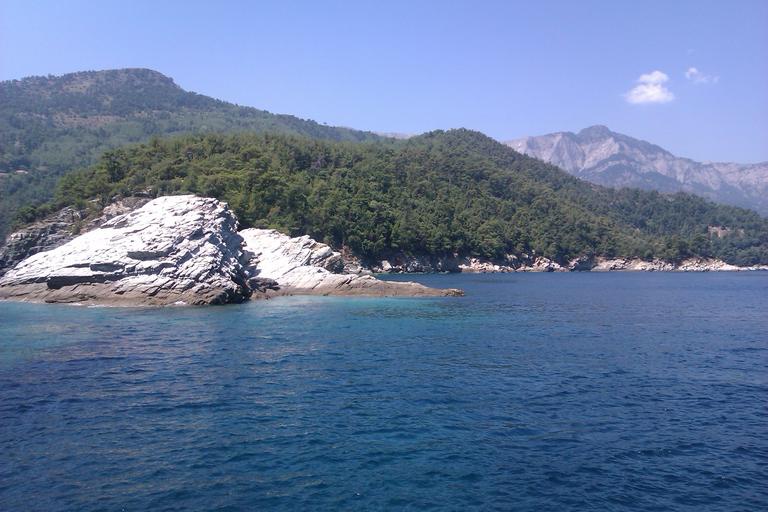 Around the Island
Aliki
Although it's tiny, Aliki has a lot to recommend it. The nearby site of Ancient Aliki is one of the best archaeological sites on the island, with the remains of a temple and the remnants of some ancient quarries. It's also convenient for the Archangelos Monastery and the little lagoon at Giola (see below). There's a small beach and a handful of tavernas and places to stay.
Archangelos Monastery
Perched dramatically above a cliff between Aliki and Giola, this is one of the most important monasteries on the island (although it's actually a nunnery). It's very scenic from a distance and provides you with panoramic views when you get there, as far as Mount Athos in the distance.. No-one knows for sure how old it is but there was a reference to the monastery in papers dating from 1287, though most of the present buildings date from the 18th century. Its most prized possession is what is said to be part of a nail from the cross on which Christ was crucified.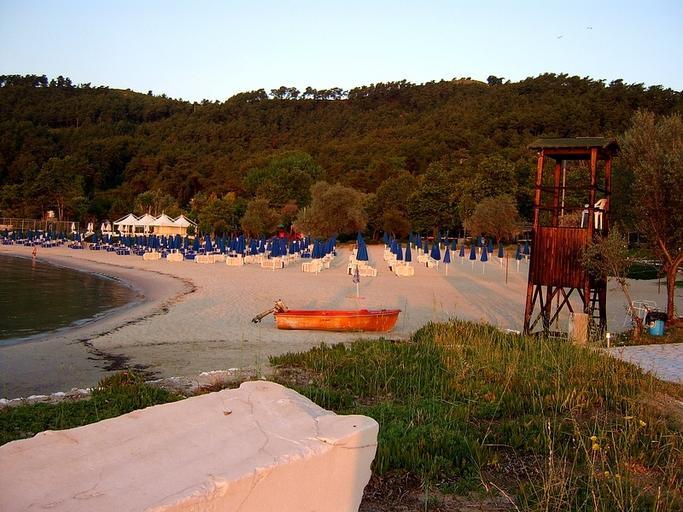 Beaches
There are good beaches all around the island, too many to list, but one of the best has to be Paradise Beach on the east coast and about 15 miles (24 kms) south of Thasos Town. There are no fewer than three different parking areas, which tells you (a) how popular it is, and (b) how big it is. Its size usually means you can find your own patch of beach. The sand is beautifully soft, there's a scenic backdrop of forest, and the beach shelves gently so is good for children. There's also an offshore island which adds to the scenic nature of this spot.
The longest beach on Thassos is Golden Beach, which runs for 1.25 miles (2 kms) and is 7.5 miles (12 kms) south of Thassos Town on the east coast.
Giola
Giola
About 6 miles (9.7 kms) west of the little beach village of Aliki on the south coast is this unusual phenomenon where rock formations create a natural swimming pool adjoining the sea. It does get very busy as it seems a lot of people like jumping from a height into the water.
Limenaria
Limenaria on the south coast is the second-largest town on the island after Thassos Town, and is an attractive holiday resort with plenty of places to stay and to eat. There are lots of good beaches, both in the town and within easy walking distance, which is one of the reasons it's so popular.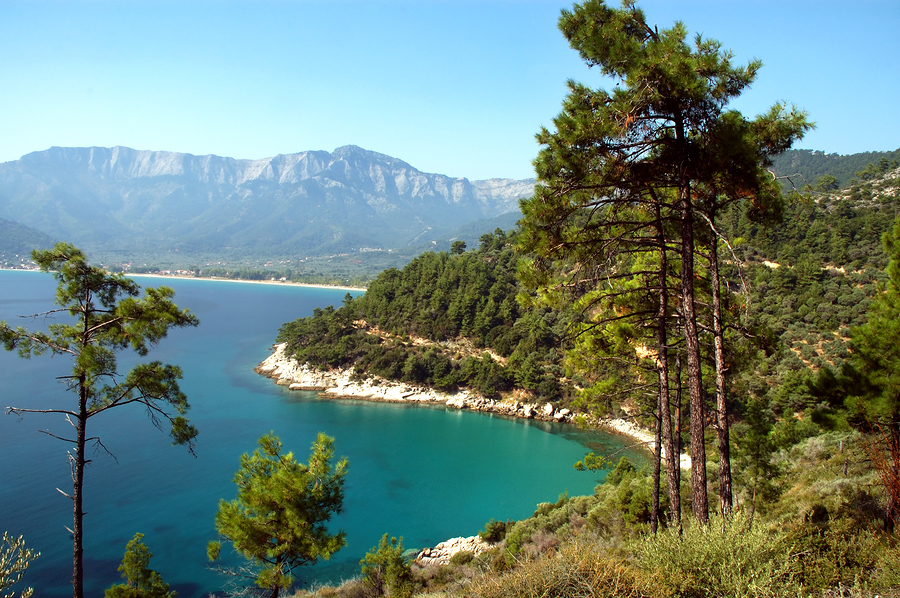 Thassos Has a Mountainous Interior
Mountain Hikes
Thassos is a fairly small and fairly round island with a mountainous interior. This means it's ideal if you want to combine a bit of beach laziness with some hiking. No matter where you stay on the coast, you can head inland and start climbing, and getting scenic views. The most challenging walk is naturally to the island's highest peak, Mt Ipsario (3953 feet/1205 metres), which takes at least three hours so it does need some planning. There's a mountain hut for shelter at the top.
Olive Oil Mill and Panagia
The Sotirelis Olive Oil Mill is in the traditional village of Panagia, about 4.5 miles (7.4 kms) due south of Thassos Town. It's fascinating to tour the water-powered mill and learn how this family business used to produce its olive oil. It's no longer operational but acts more as a museum, but it's still an interesting place to visit. Panagia itself is beautiful and very photogenic. While there, don't miss the lovely Church of the Kimisis tou Theotokou.
Where to Stay on Thassos