Greek Retsina
Greek retsina is a dry white wine made and drunk all over Greece with a distinctive pine and resin flavour that people usually either love or hate.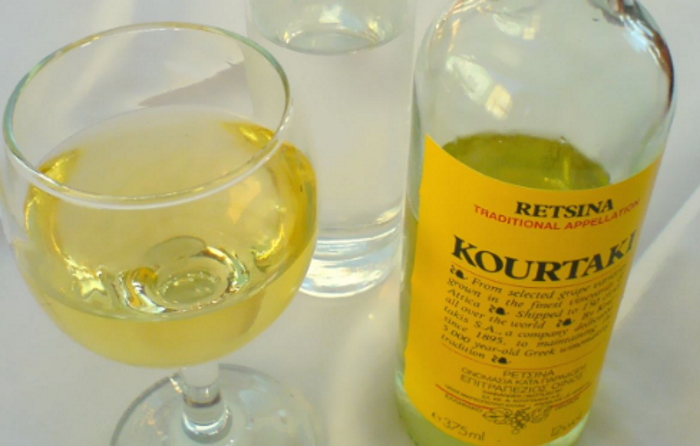 For us, when we visit Greece, our first meal is very often kalamari (squid) and a bottle of retsina, perhaps preceded by an ouzo and some meze. It's the very taste of Greece on a plate and in a glass. It tells us we're back in our beloved Greece at last.  If retsina is an acquired taste, then we acquired it long ago. 

What is Greek Retsina?
Retsina is a dry white wine that has been in contact with pine resin to give it its unique flavour. The flavour of retsina is hard to describe, though once you taste it you never forget it. People who don't like it compare it to turpentine, which we obviously think is unfair. Perhaps they've just had some bad retsinas, for as with any wine the quality varies.
It's crisp, a little lemony, and even though it's dry there can be a touch of sweetness to it. The overpowering taste is of course the pine resin, however.  Imagine walking through a pine forest on a hot summer day and being able to capture that aroma in a bottle. To us, that is the essence of retsina.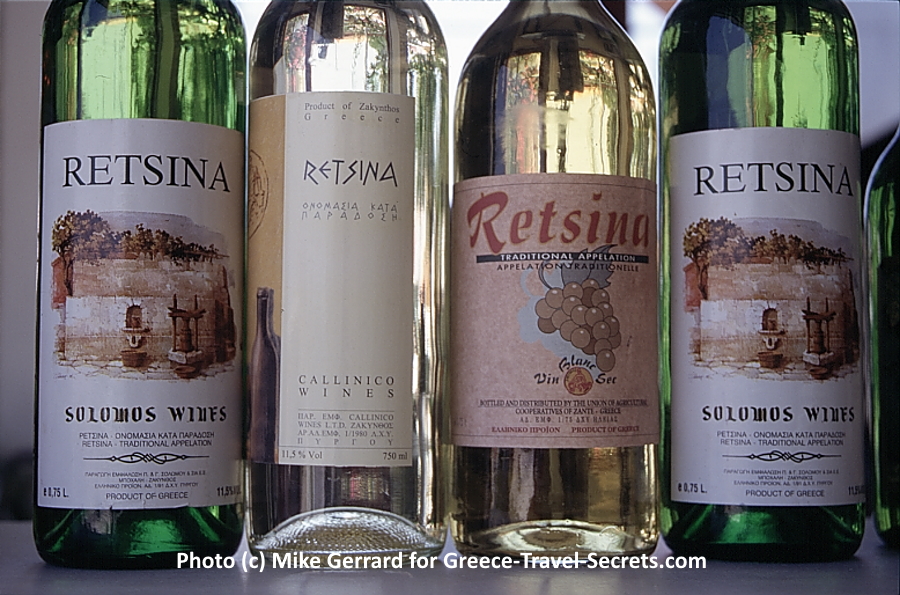 Which Greek Retsina to Choose?
Of course there is more than one type of retsina and flavors vary, depending on the process and the grape varieties. One name you see throughout the country is Kourtaki, though there are other best-selling brands including Malamatina and Ampelicious.
Many of the bigger and better winemakers like Gai'a started including a retsina in their line-ups, after a surge in its popularity a few years ago. If you find a bottle of Ritinitis Nobilis from Gai'a on offer anywhere, do try it. These quality retsinas tend to be lighter than the more commercial brands, concentrating more on the wine, and on the citrus taste rather than on being too resiny.
What we like to do is ask if the taverna or restaurant has any local retsinas, so we can try some we're unlikely to find anywhere else. You don't usually get draft retsina in the way you get house wines, made by the taverna-owner, as unless you know what you're doing it's easy to ruin a good wine by adding too much resin flavour to it.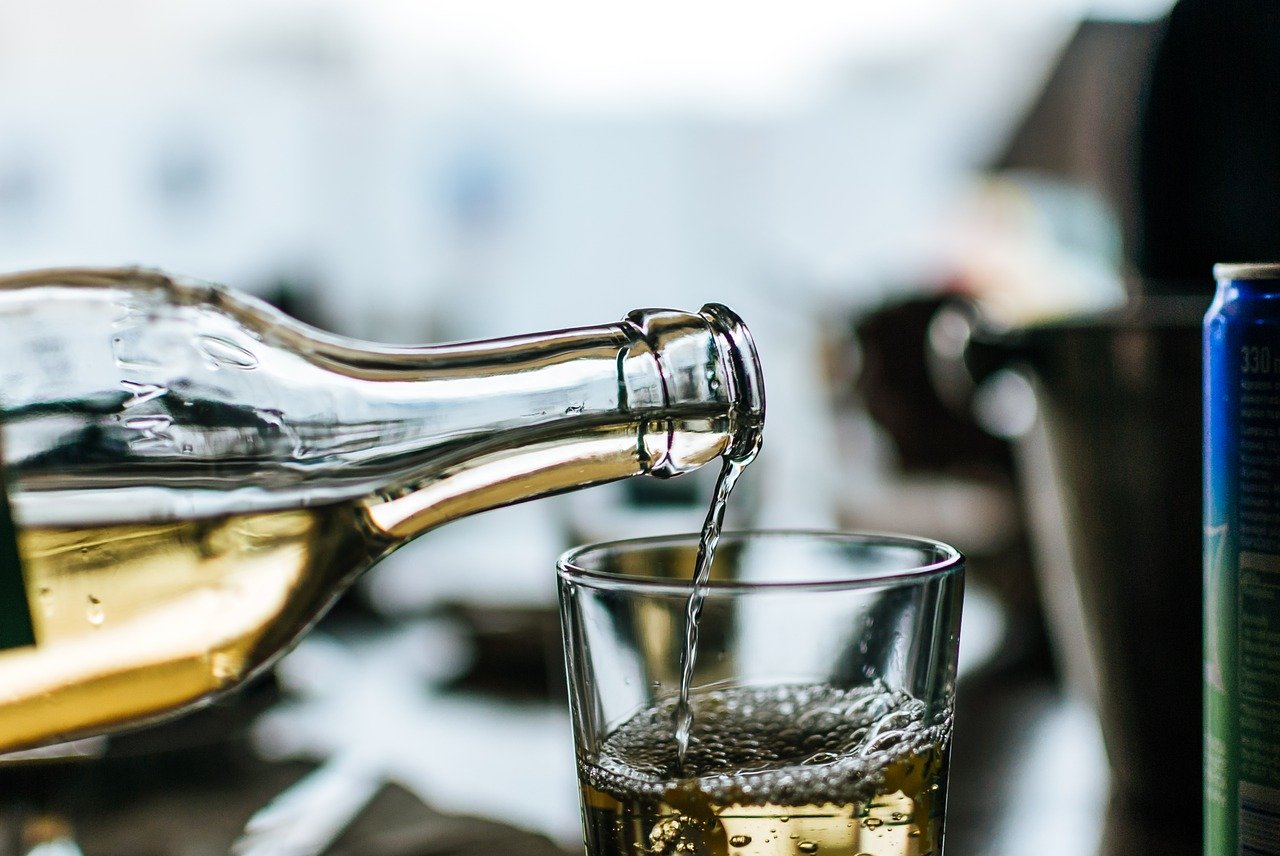 Cheap Greek Retsina
Retsina traditionally comes in a 50cl bottle with a screwtop cap on it, though some of the more upscale brands use a conventional 70cl bottle with a cork or plastic stopper. It's one of the cheapest bottled Greek wines that there is, so it's very popular with students and those on a budget. Some people like to mix it with soft drinks to make a kind of retsina spritzer, and to make the retsina last longer. You can also mix it with colas, if you like, though we prefer our retsinas straight.
For a long time it was seen as the poor man's drink, which is one reason it'd had such a poor reputation in the past, but with the 21st-century renaissance in Greek winemaking, people have come to realise that retsina can be made well.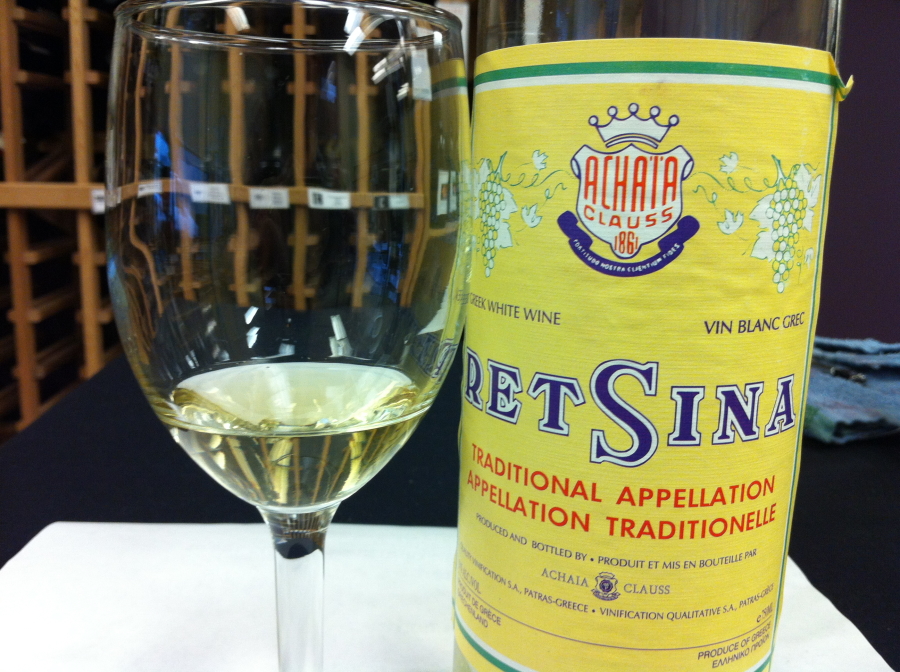 Retsina Rosé
The vast majority of the retsina made in Greece is white, but there are a few rosé retsinas around. They're not common so you should definitely snap one up if you see it.
Which Grape is Retsina Made From?
Most retsina is made from the savatiano grape, which is the country's most widely-planted grape. It is drought-resistant, which helps see it through the hot Greek summers, and it makes pretty reliable if not very exciting wine - though it can make good wine, if the winemaker is prepared to put more work in. 
Two other Greek grape varieties, the assyrtiko and the rhoditis, are often blended with savatiano, or sometimes used on their own, to produce yet another retsina variation. On the island of Rhodes, the most common grape is the athiri, so you'll get a slightly different retsina flavour yet again. On Lemnos, the only white grape grown is the muscat of Alexandria, so it's used for retsina as well as regular wine. As the grape is normally used for dessert wines because of its aromatic nature, you'll find retsinas from Lemnos to be more aromatic too.

What to Eat with Greek Retsina?
Retsina goes well with a large number of dishes. Fresh seafood is an obvious choice, though it will also pair well with meats such as roast chicken and roast lamb, because of the way Greeks like to use a lot of herbs and garlic to add flavour to their roast meat dishes. It goes well with dolmades (stuffed vine leaves) and other Greek starters, like fried sardines and anchovies, or even cheese.
The History of Greek Retsina
So why do the Greeks like wine with a resin taste to it? The tradition goes back over 2,000 years when Greeks stored wine in clay vessels called amphorae, which you can see in almost every archaeological museum in the country. In order to keep the vessels air-tight and keep the wine fresh for longer, Aleppo pine resin plugs were used as they were found to be very effective at keeping the air out. 
The resin flavour penetrated the wine on sea voyages, and the Greek sailors found they developed a liking for the taste. It's thought that the first resinated wines were made in about the 2nd century BC.
Even when wooden barrels became more commonplace and proved ideal for storing and transporting wine, the Greeks continued using the resin to flavour their wine because by then they liked it so much. Today the resin is added during the fermentation period of the grapes.
And just as barrels have been around since the Romans, so too has retsina - and we'll drink to that. Yammas!