Where to Eat in Corfu Town
Where to Eat in Corfu Town
Greece Travel Secrets recommends where to eat in Corfu Town, including the best restaurants for a treat, traditional tavernas, and cheap and cheerful good eats.
Aegli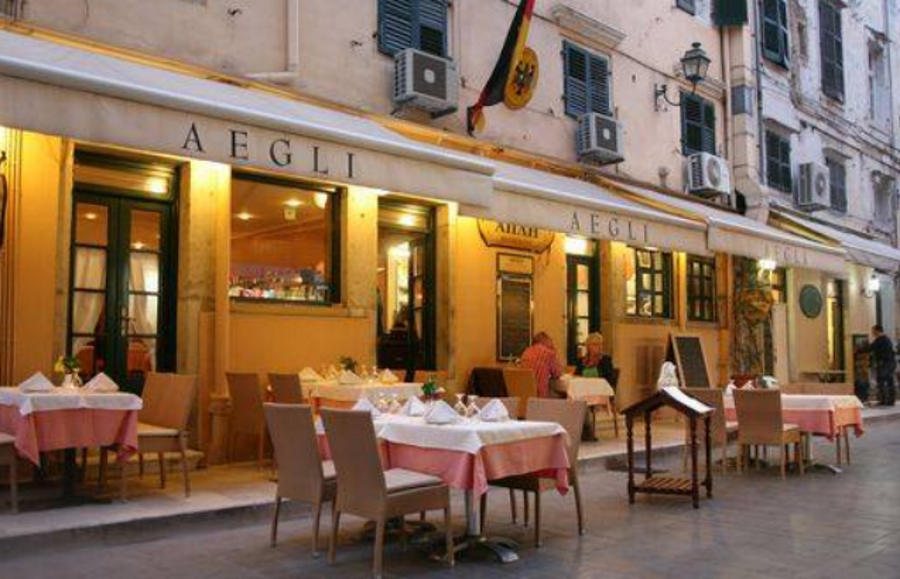 One of the most respected and respectable restaurants in the town centre, the Aegli has been in business since 1812. It appeals (along with its near-neighbour the Rex) to locals who want a little treat without breaking the bank.
Seating spreads out on both sides of the Liston, so you can look out at the Esplanade or watch the passing parade on Kapodistriou. The food is traditional and exemplary, with rooster pastitsada and lobster with spaghetti being two of its specialities.

Bougainvillea
On a terrace overlooking the Town Hall Square and, as the name implies, surrounded by colourful bougainvillea, this family-run place makes a shady lunchtime stop or a romantic evening venue, when the candles are lit and the fountain is turned on. The menu at the Bougainvillea is wide-ranging and includes Greek specialities such as stuffed lamb Zagori-style, as well as daily specials and Corfiot dishes too.

La Cucina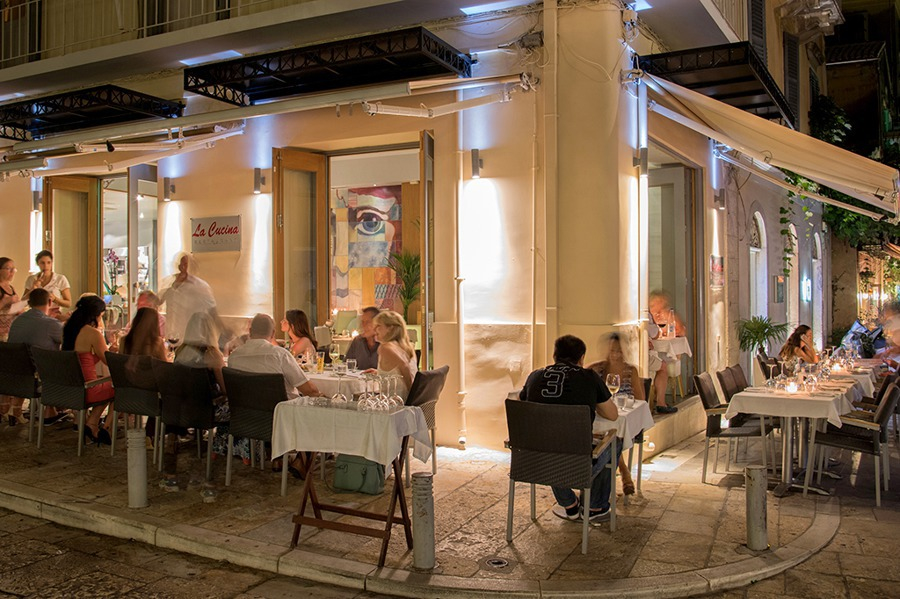 When asked to recommend a good Italian place, some locals raved to us about La Cucina's home-made pasta and especially the fish dishes made with it. A starter of house-cured anchovies in oil with parsley, celery and parmesan was mouthwatering, and their own pizzas are tasty and filling. There are some tables outside and more room inside, and you'd be advised to arrive early as it fills up quickly.

Taverna Ninos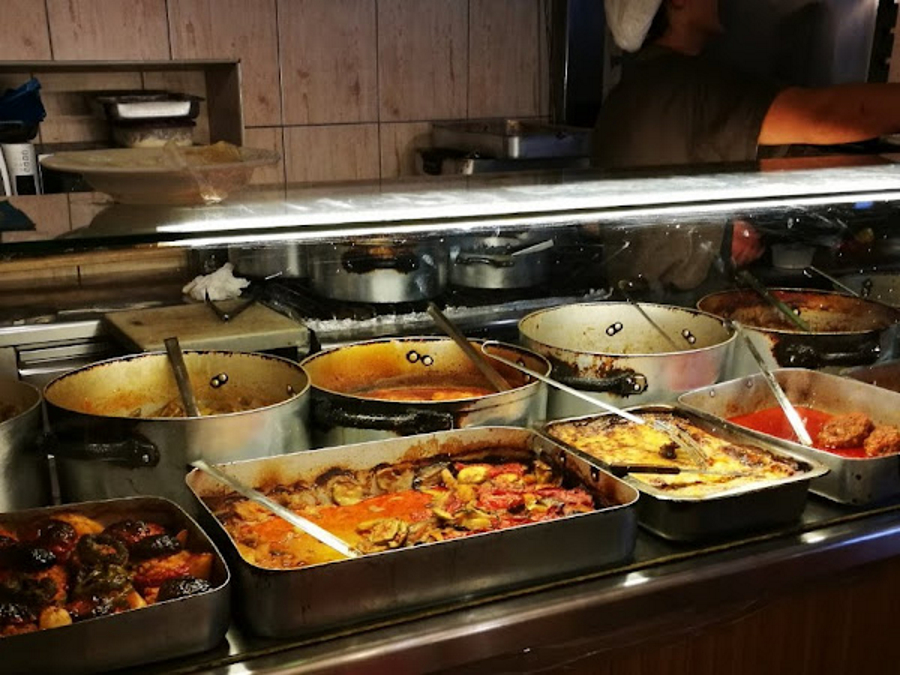 One of the cheapest and yet best eating options in town is Taverna Ninos, if you like your food simple and tasty and your atmosphere Greek and lively. There are a few sidewalk tables in this narrow Old Town street, but the action is inside where a TV is often blaring, and the house wine is poured from a water cooler in the corner. Locals love the gyros and souvlaki, which are also both available as takeaways. It's at Sevastianou 44 (tel: +30 2661 046175).
Some Cool Corfu Souvenirs
Chrisomalis
In the heart of the old town, Chrisomalis (or Babis as it's also known) has been pleasing diners for decades: the Durrell family were regulars here back in the 1930s. Go early to grab a table on the pedestrianised side-street, though there's more seating indoors which is where you'll also find the old ovens. This is one of the last few places to still cook in this traditional way, producing wonderfully tasty slow-cooked stews. There's no website but the address is Nikiforou Theotoki 6, which runs back from The Liston.

Mouragia
In business since 1991, this small ouzeri gets packed with locals at weekends and there is a limited number of outdoor tables. Although it has a full menu of main courses including Corfiot specialities like sofrito, many opt for the superb selection of mezes such as fried courgettes, fried aubergines, skordalia, stuffed potatoes, stuffed squid, whitebait and other wonderful seafood snacks. Pile the plates high and linger, like the Greeks. No website. You'll find it at Arseniou 15, just west of the Byzantine Museum.

Rex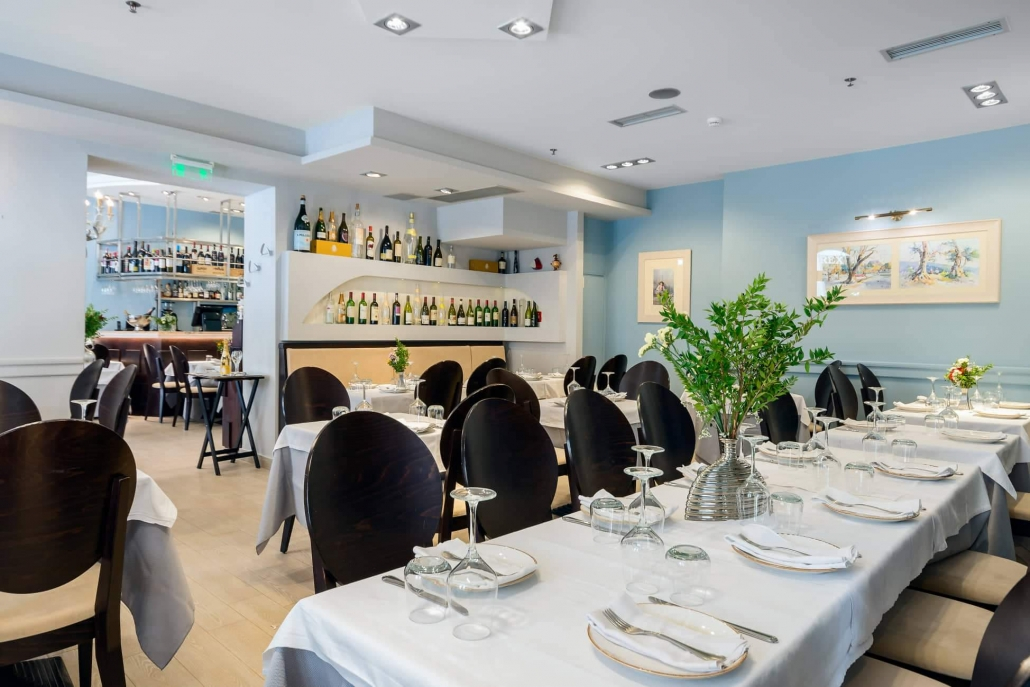 The Rex first opened its doors in 1932 and shows no signs of ever closing them, as it continues to maintain high standards of service despite increased competition. It's the place the locals choose when they want something a little bit special, whether it be lobster spaghetti or its own local creation of chicken in a kumquat sauce. Take a table outside on Kapodistriou to watch the passing parade, or inside for a slightly more formal feel.

Venetsianiko Pigadi (Venetian Well)
Some regard the Venetian Well as the best eating place in town, others say it is over-priced, but there is no denying the wonderful romantic setting on a quiet square in the Campiello nor the innovative nature of the cuisine. Dishes such as wild boar with three paprikas and chestnuts sit on the menu alongside Corfiot classic including sofrito and pastitsada.

Where to Stay on Corfu