Corfu Climate
The Corfu climate is very appealing, which is why there are lots of people from northern Europe who have settled there and made Corfu their home.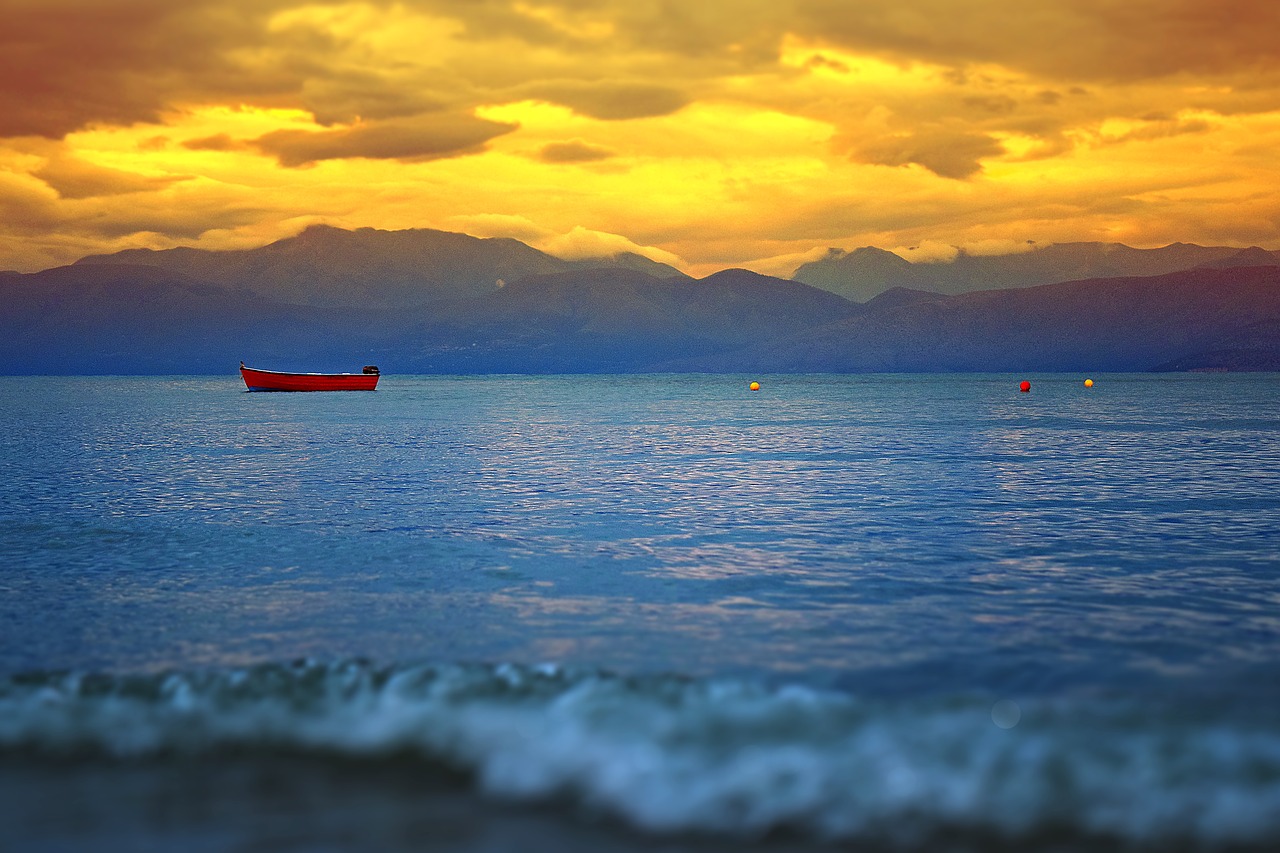 In midsummer the temperature will generally be in the lower 30s C (upper 80s F), and the whole island will be comfortably warm from April through to November. Even in December there is an average of three hours sunshine per day. January and February are the coldest months, and there are very occasional frosts and snowfalls.
Corfu Climate Table

Corfu Rainfall
The island does have regular rainfall, with the probability of a few showers even in July and August, but this does have its advantages. Corfu is a green and fertile island, with a wider variety of produce available, a good wine-making industry, attractive scenery and none of the water-shortage problems experienced by some of the Aegean islands towards the end of their bone-dry summers.
The driest month is July, with just a few isolated showers likely, but there will be fairly regular rainfall from November through to March. In October or November there will be a sort period of thunderstorms, as the warmer weather finally breaks and gives way to winter.
Some Cool Corfu Souvenirs
Corfu Winds

Like most of the Mediterranean, there are periods when strong winds blow, but these are less regular and less predictable on Corfu. In winter cold winds can blow from the north-east and the south, but in the summer the wind is more likely to be a north-westerly. Some of the western coastal resorts are therefore particularly popular with windsurfers and other water sports enthusiasts.
Winds are not generally so uncomfortable as to make any period worth avoiding, but it is notable that one of the great Corfiot defeats of would-be Turkish invaders was aided by strong winds and violent storms, and this took place in August!
Where to Stay on Corfu