Antiparos
Cyclades
Antiparos is the kind of special little retreat that is off-the-radar for most tourists but is known and loved by a select few, including the celebrities who come here to get away from it all. It does get busy in high season but still manages to retain a low-key friendliness.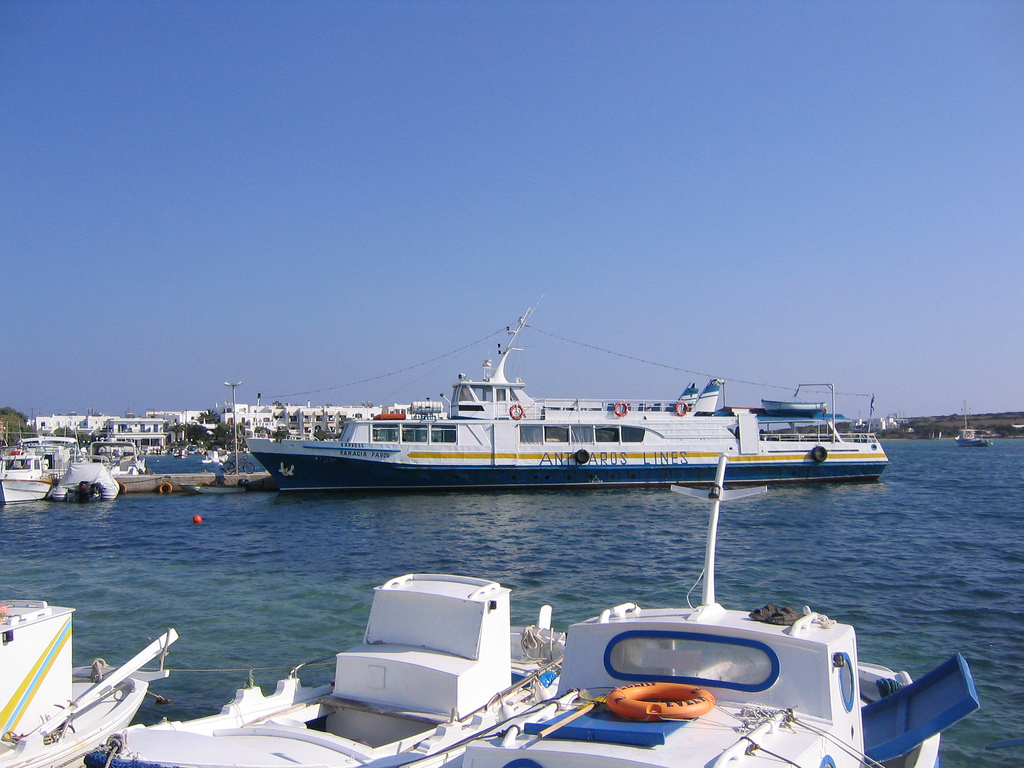 Getting to Antiparos
Flights to Antiparos
Antiparos does not have an airport so you need to fly to Paros and take a ferry.
Ferries to Antiparos
In summer there are numerous ferries every day between Paros and Antiparos. If you're staying on Paros and just want to see what Antiparos is like then there are also many day-trip options, though many of them focus on the beaches so check the itinerary before booking to make sure you get what you want.
Ferries in Greece
Ferries in Greece has an excellent and very thorough website where in addition to checking ferry schedules and times, you can also book tickets and get lots of useful information about travelling by ferry in Greece.
What to Do on Antiparos
There is not a lot to do on Antiparos, which is part of its charm. You can hang out in the small but lively main town, do a bit of hiking, spend time on the beaches or visit the island's main attraction, the Cave of Antiparos.
The Cave of Antiparos
A cave is a cave, but the large main chamber here is impressive if you like visiting caves. There's a small admission fee and the cave is only open usually from about May to September. If you're staying in the main town you can take a bus to the cave. One thing to be aware of is that it is deep underground, with about 400 steps down into it… so you have to be fit enough to climb those 400 steps back out again.
Antiparos
The main town and port is where most people stay and is the only place on the island where you'll find the main facilities, like banks, grocery stores, post office, travel agents, car hire, bike hire and a good choice of places to eat and drink.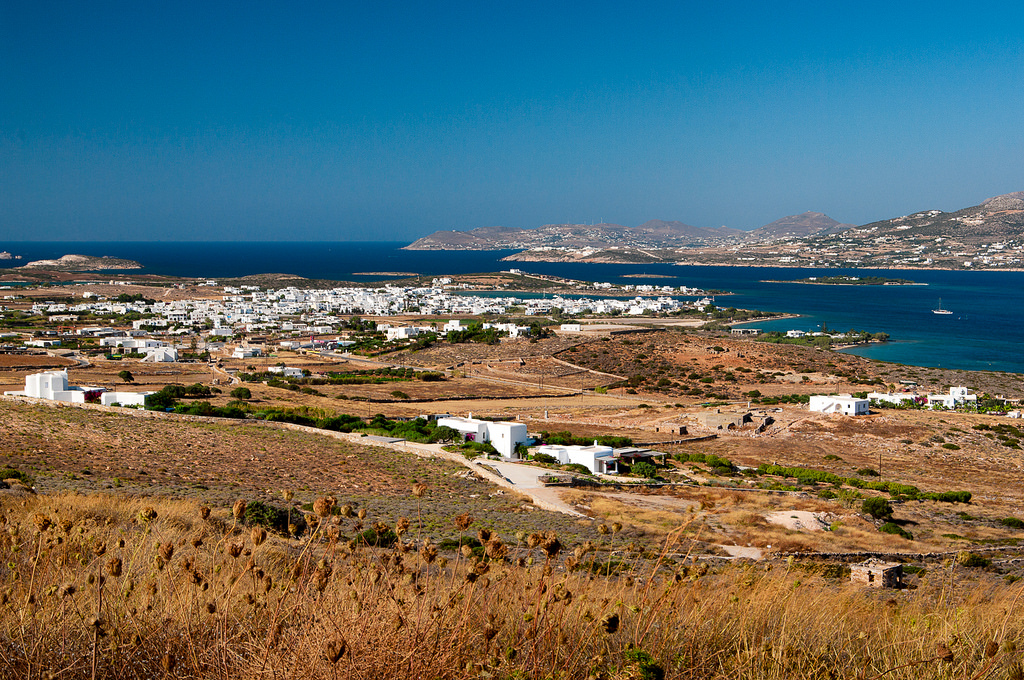 Local Transport
There is a local bus service in the summer and this takes people either to the Cave of Antiparos, in the south of the island, or along the east coast road to drop people at the beaches. Other options include car hire or renting a scooter or a bike, depending on your needs and all available in the main town.
Where to Stay on Antiparos
Most accommodation is located in the port and main town of the island, which is also called Antiparos, although there are some other places to stay dotted around the island. 
An account of driving in Greece for Greece Travel Secrets including links to the best drives in Greece, practical information and a note of some of the hazards.

This Athens dining guide doesn't list restaurants but gives practical advice on types of eating places, tipping, hotel breakfasts and picnics.

Spetses in the Saronic Gulf Islands of Greece is an easy day trip from Athens and has some good beaches. This page gives details of ferries and what to do.