Ios
Cyclades Islands
The small island of Ios changes dramatically between summer and winter. The permanent population of about 2000 people is outnumbered many times over in the summer by young visitors attracted by its nightlife and good beaches. If you stay in Ios Town in August don't expect to get a peaceful night's sleep, as the bars and discos thump away into the early hours.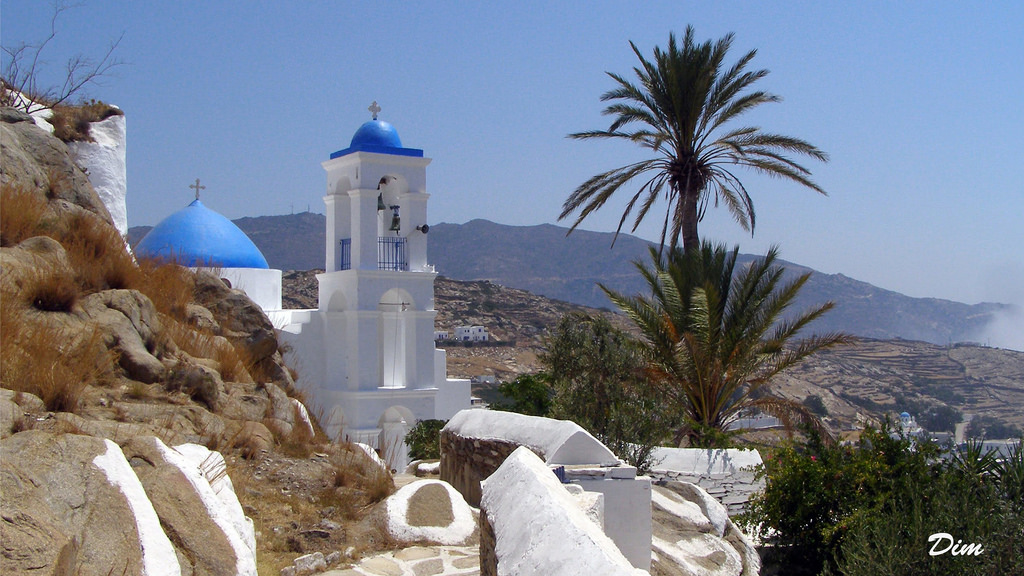 Photo credit: #visualpoetry on VisualHunt / CC BY-NC-ND
It is an aspect of the island that belies first impressions, which are of an achingly beautiful little Cycladic town of immaculately whitewashed houses, blue-domed churches and, above the town, twelve windmills which are another archetypal Cycladic image. There used to be several more, and not all are in pristine condition, but they still look pretty. Here too at the top of the town is what remains of the Venetian fortress that was built in 1400.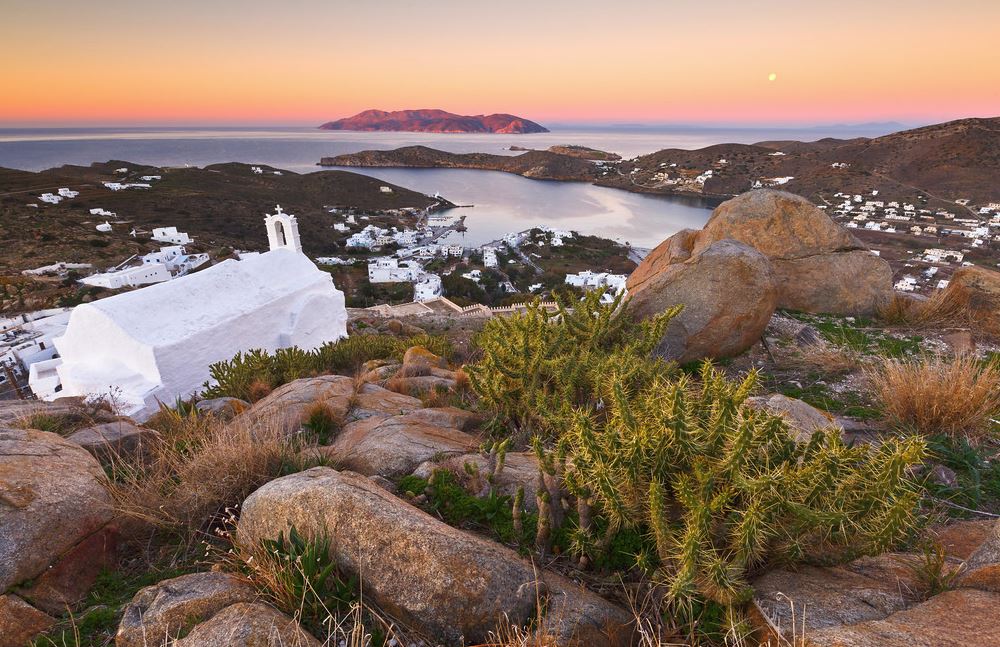 Chora of Ios
Photo by Milan Gonda (see more of his photos on our page Photos of Greece).
Homer's Grave

The place where there is no rest for most people all night long is also allegedly the last resting place of Homer. It is said that either Homer's mother was from Ios and he came back here to die, or that he simply died here in the port on board a ship on which he was travelling to Athens. His grave is at Plakotos, a small town in the hilly north of the island. Every year on May 15th – a far more sensible time to visit than midsummer – the Homer Festival takes place, which includes a procession in which the people of Ios carry a flame from the port where he died to the place where he is buried, a dedicated pilgrimage of 10km.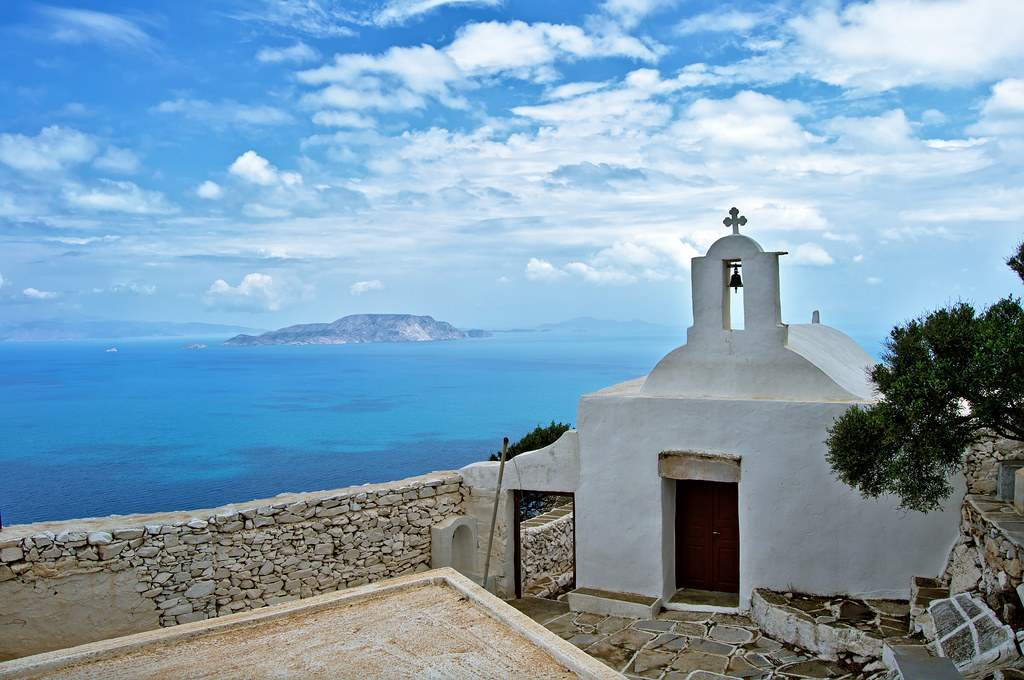 Chapel of Panagia Paliokastritissa: Photo credit xosediego on Visualhunt / CC BY-NC
Beaches and Chapels

Around the island are said to be some 400 chapels, and also many fine sandy beaches, not all of them packed with young bodies sleeping off the effects of the night before. Busy beaches are at Mylopotamos and Gialos, while if you prefer to have a little space to yourself head to Manganari in the extreme south, or Psathis in the east.
Getting to Ios

Flights to Ios
The nearest major airport is on Santorini, which has direct seasonal charter flights from numerous European cities, as well as regular flights from Athens, Thessaloniki, Mykonos, Rhodes and other places in Greece. You can therefore also fly to Athens and then catch a ferry from Athens to Ios, and the ferry takes about nine hours.
Ferries to Ios
From Santorini, the ferry to Ios takes about one hour. There are also connections to Ios from most other islands in the Cyclades.

Ferries in Greece
Ferries in Greece has an excellent and very thorough website where in addition to checking ferry schedules and times, you can also book tickets and get lots of useful information about travelling by ferry in Greece.
Where to Stay on Ios
Travel information about Antiparos near Paros in the Cyclades Islands of Greece from the Greece Travel Secrets website.

Greece Grants Honorary Citizenship to Tom Hanks, who has a holiday home on Antiparos, for his charitable work and philhellenism.

Aegina in the Saronic Gulf Islands is an easy day trip from Athens. This page from Greece Travel Secrets also gives details of ferries and what to do..