Kimolos
Cyclades Islands
Kimolos is in the Cyclades islands of Greece, close to Milos. It's the kind of island to head for if you want to get away from it all. It has a year-round population of only about 1,000 people though obviously this swells in the summer months. It covers an area of 36 sq kms (14 sq mi), and its highest point is Mount Paleokastro, which is 364m (1,194 ft).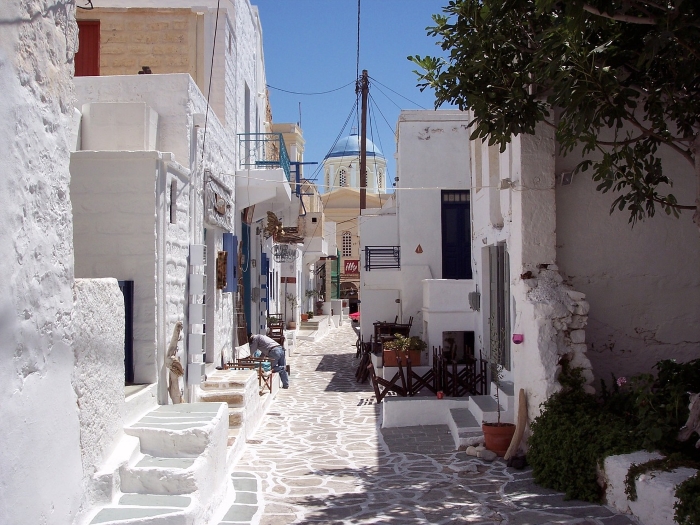 Hora, the Main Town on Kimolos
If you want to get a taste for the island first then take a day trip from Milos, as there are several ferries a day in the summer months. If the laid-back lifestyle of Kimolos appeals, you may find yourself heading back there for a longer visit.
It's an island for hiking and sunbathing. There are several good beaches, the best being the white-sand beach at Prassa. Most people stay in the main town of Hora, where there's accommodation and eating places. There's also a medieval castle, inside which is a 16th-century church and a small local museum. You will find accommodation and eating in summer at some of the island's beaches too, and around the harbour at Psathi.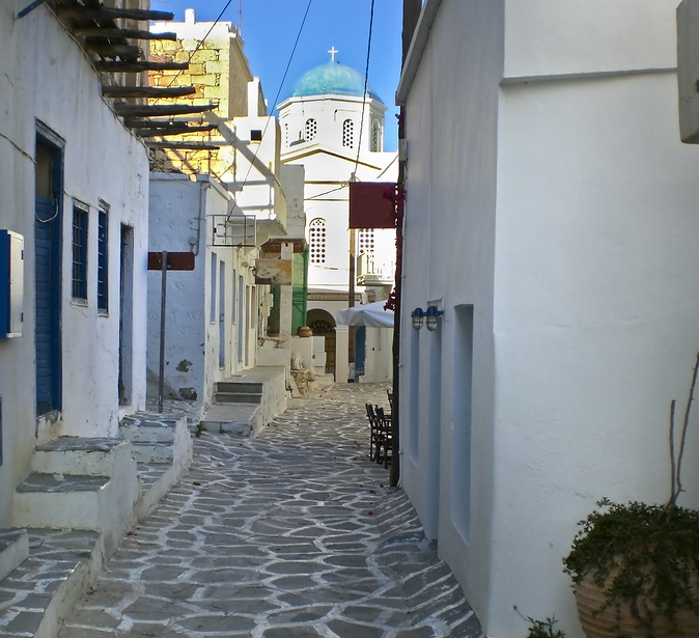 Hora
One of the island's few notable features is a stone known as Skiadi. This peculiar mushroom-shaped rock has been created by the action of the wind, which has carved away the softer lower layers more deeply than the harder upper layers, creating a mushroom shape.
Getting to Kimolos
Check ferry timetables for ferries going to Milos. Some of these also stop at Kimolos, with usually one a day from Piraeus in high season. Otherwise go to Milos first and then take the regular car ferry that runs between Pollonia on Milos and Psathi on Kimolos. This is a daily ferry that operates several times a day in summer but less frequently in winter. It takes about thirty minutes: www.kimolos-link.gr/en.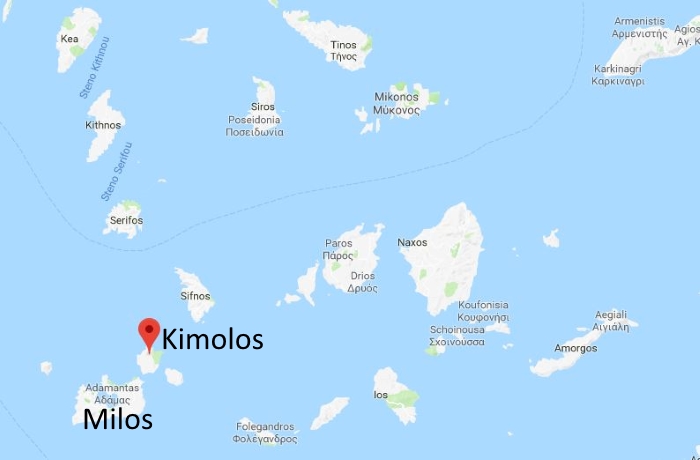 Getting Around Kimolos
In summer buses run the 1.5km (1 mile) between the port of Psathi and the main town of Hora (also called Kimolos). Out of season you'll have to walk or call a taxi. 

For an idea of what Kimolos is like, take a look at this YouTube slideshow
---
---
Travel advice and information on Zakynthos (Zante) in the Greek Ionian islands, with information on ferries and flights and the best things to do like Laganas Bay, Shipwreck Beach and Blue Caves.

The city of Xanthi in Thrace in eastern Greece is a lively university town with several museums, old mansions, one of the best markets in Thrace, and a population of indigenous Pomaks.

How to choose which Greek island from six of the most popular, Crete, Corfu, Rhodes, Kos, Kefalonia and Zakynthos.