Folegandros
Folegandros is a delightful island in the very south of the Cyclades. Indeed, if you headed due south from Folegandros your next stop would be the north coast of Crete.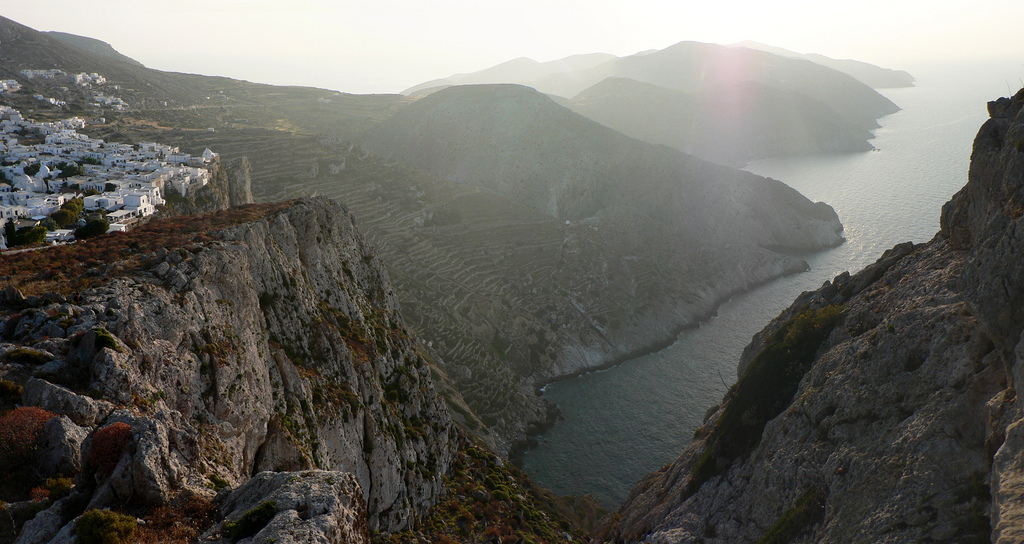 In the past the island didn't have good ferry connections, which meant that it was slow to develop for tourism. It now has much better ferry connections but getting there still takes a little planning. It fits our belief that if you want to have a more authentic Greek experience, go to an island which doesn't have its own airport.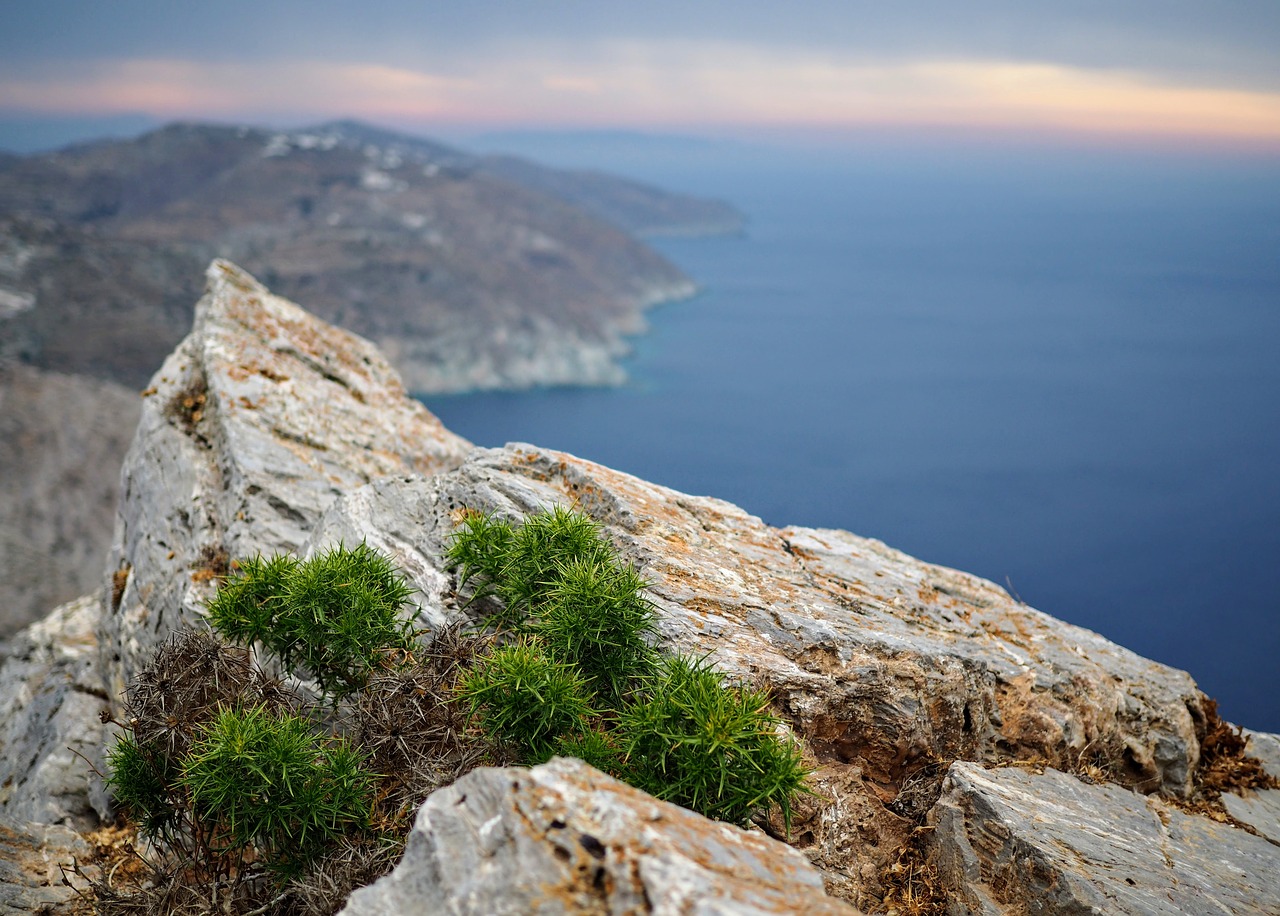 Folegandros Scenery
One reason to visit the island is to see - and to hike in - its impressive scenery. The main village of Chora stands in a very photogenic clifftop setting and there's a rugged beauty about the rest of the island. In fact it's so rugged that some of its best beaches can only be reached by boat, and fortunately in summer there are plenty of boats to take you there.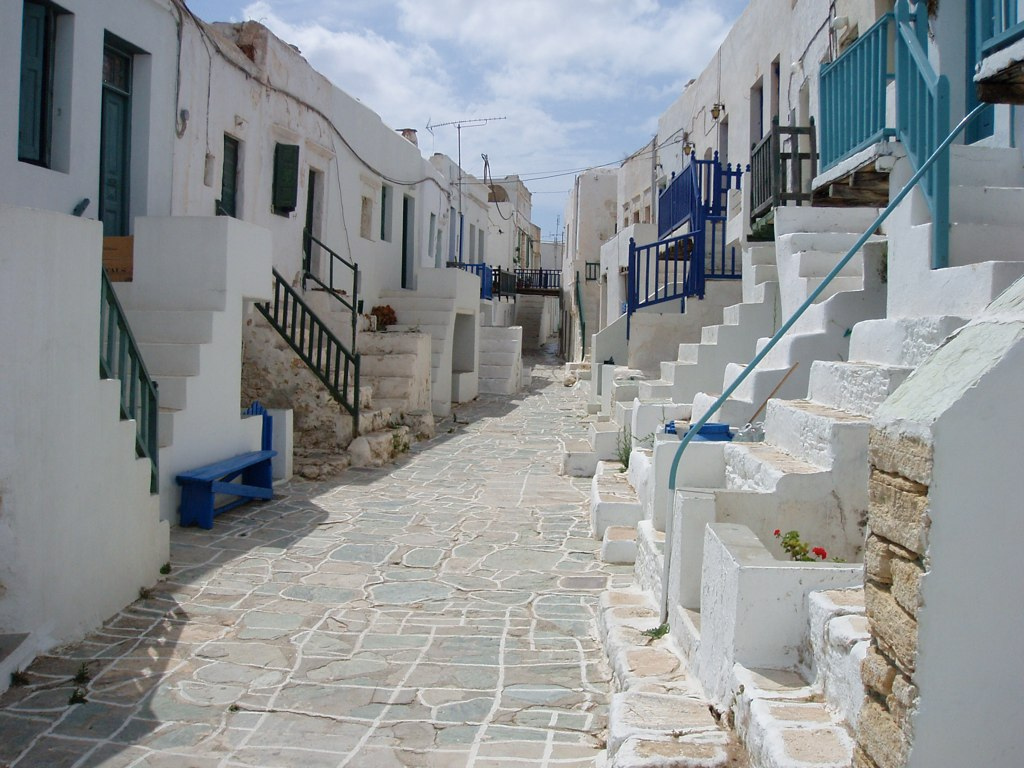 Towns and Villages
The population of Folegandros is under 800, and most of these live in the three main settlements. About half of them live in the capital, Chora, which is connected to the port of Karavostasis. There's a road from Chora to the other main village where a couple of hundred people live, and that's Ano Meria in the north of the island.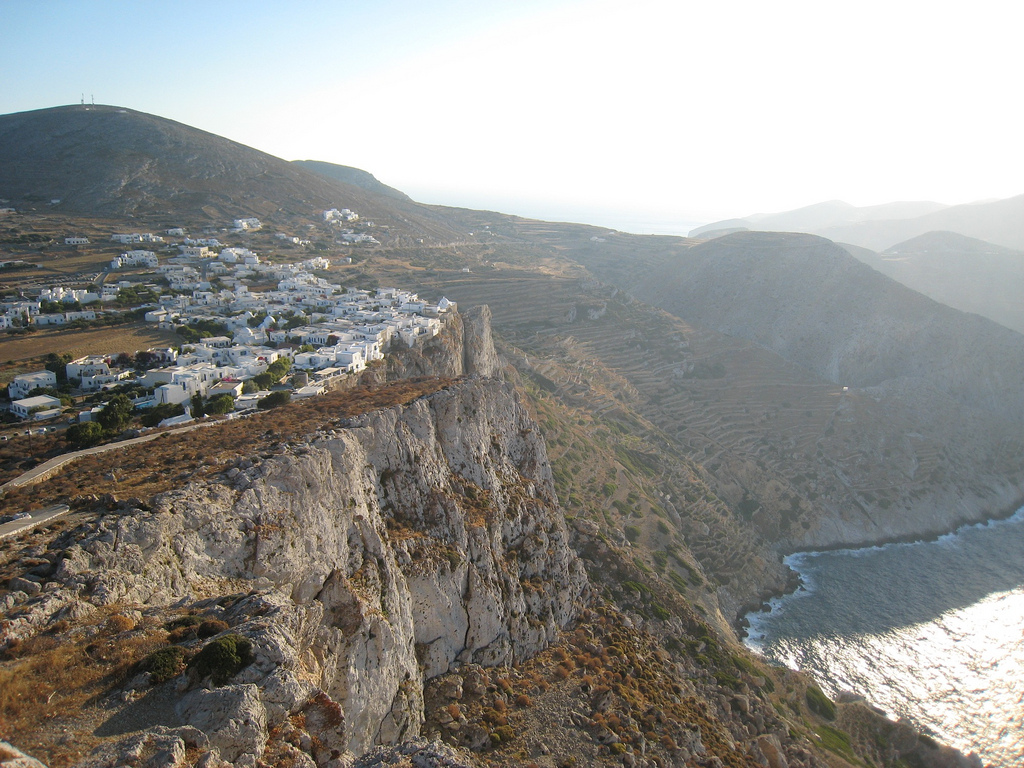 Chora is definitely the best place to stay. It's not only charming and beautiful, it has the best range of accommodation options and places to eat. It's also easy to explore the rest of the island from here because of the bus service that can take you down to the port or north to Ano Meria. There are few attractions as such, other than the remains of a Venetian fortress. The most stunning sight is the church of Panagia which is above the town and reached by a dramatic and much-photographed zigzag path.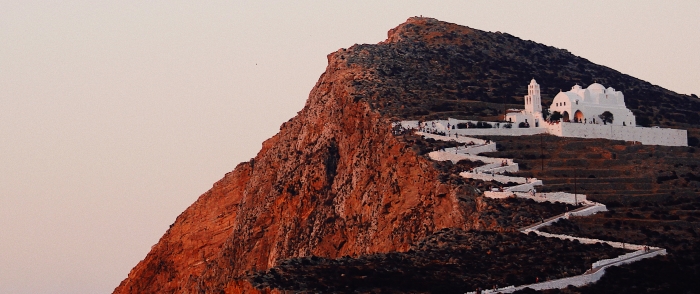 Karovostasis makes a good choice if you want to spend most of your time on the beach. There are several beaches within easy reach and of course as this is the main port you can take boats from here to other beaches around the island. There are a handful of places to stay and to eat, though you can also take the bus from here to Chora, or walk it if you're feeling energetic. It's just over 2 miles (about 3.5 kms), and it's a slow but steady uphill climb. You can also get a taxi to take you up there and walk down, if you like.
Ano Meria is 3.7 miles (6 kms) from Chora, and a bus connects the two. It's very much a farming community but you will also find places to stay and to eat, as well as a small folklore museum. It's called the Ecomuseum and shows you what life is like in a farming community, in a building that was itself originally a farmhouse. Parts of it date back to the 17th century.
Public Transport
In high season there's a regular bus service between Chora and Ano Meria. The bus also goes from Chora to the port whenever ferries are due in, so keep an eye on the timetables. You can also take a taxi, rent a car, rent a motorbike or rent a bicycle. 
Renting a car is a little extravagant as there's basically just the one main road that goes from the port in the south to the north of the island, though there are a few side roads that are drivable if you want to be totally independent and explore the island. There's a good road that goes down to the tiny community at Angali Beach, which the island bus also visits.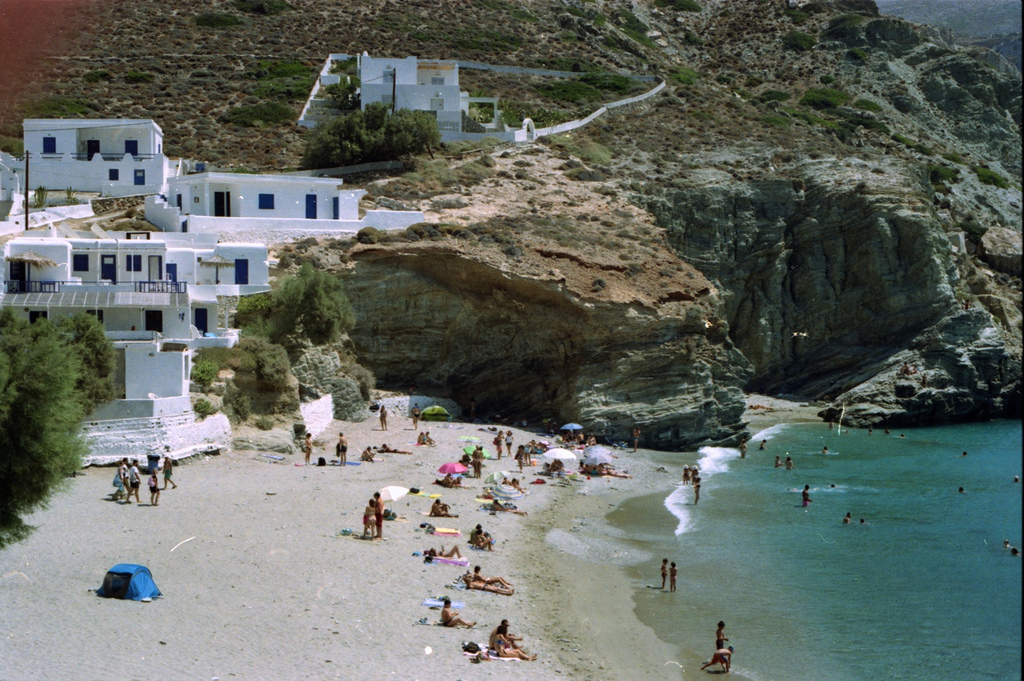 Getting to Folegandros
Flights to Folegandros
Folegandros does not have an airport so you would have to fly to one of the neighbouring islands such as Milos or Santorini and take a ferry from there.
Ferries to Folegandros
Folegandros is reasonably well-served by ferries, and there are daily connections with Piraeus (anything from 3-9 hours), Milos (1 hour) and Santorini (from 40 minutes to 3 hours, depending on the service). There are also less frequent ferry connections with other islands in the Cyclades, with Ios being only 20 minutes away while Sikinos is only a 45-minute ferry ride.
Ferries in Greece
Ferries in Greece has an excellent and very thorough website where, in addition to checking ferry schedules and times, you can also book tickets and get lots of useful information about travelling by ferry in Greece.
Where to Stay on Folegandros
There are only a few options on where to stay in Folegandros, and you can see the main places above under Towns and Villages. In addition to the three main places, there are some rooms to rent at Angali Beach.