Athens Walking Tours
There are plenty of Athens walking tours but we've come across a company, Alternative Athens, that offers walks with a difference as well as other Athens experiences that try to show you the real city - and its people.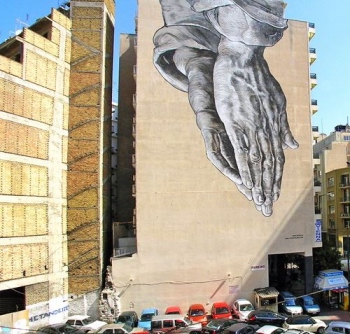 Athens Street Art
Some of the options on offer have us longing for our next trip to Athens, so we can sample one or two of them. How to choose, though, from options like cookery lessons, ceramic workshops, the chance to dine with a family in their own home, or take walks that look at unusual aspects of the city, like its street art, or a walk through the non-touristy areas of Athens.

Ceramics Workshops

Instead of just buying an Athens souvenir, here's a chance to make one of your own. This experience sounds fascinating, and takes place in a real ceramics workshop where they make those replicas of ancient Greek artifacts that you see in museum shops. They're authentic because they use the same techniques the ancient Greeks used, and over the course of three hours you'll get to make - and keep, of course - three or four pieces of work. They're not all ceramics, as you can also choose to make jewelry, beads, and toys like animal figurines.
Cookery Lessons and Dine with a Family

Alternative Athens can organise cookery lessons and arrange for one of the best dining experiences you could have in Athens - dining in a home with an Athenian family. It can be lunch or dinner, Monday to Friday, although weekends can also be arranged with a little notice. You will need at least four people for this Athens experience, and you'll get a 4-course meal with wine and coffee, the ingredients being bought from local producers and at farmers markets.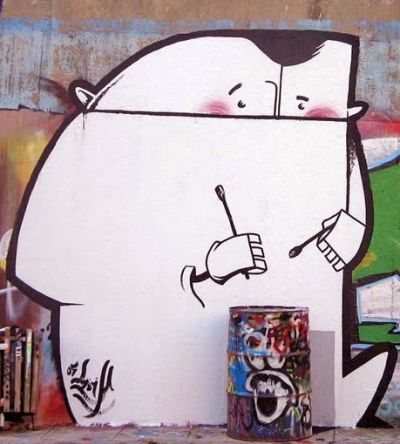 More Athens Street Art
Athens Walking Tours

Alternative Athens offers several Athens walking tours. One revolves around food and takes you to specialist food stores, to the amazing Central Market in Athens, and with plenty of chance to sample everything from souvlaki to pastries and sweets.

Another walking tour of Athens concentrates on its recent boom in street art, which has really taken off in the last three years as the economic crisis in Greece has worsened. The only shopping tour in Athens will take you to ten amazing Athenian shops, while the Alternative Athens City Walk will show you the fascinating parts of the city that most tourists never discover.
Athens Walking Tours: TripAdvisor Reviews
Alternative Athens must be doing something right as in just a few months they've become one of the top things to do in Athens, according to TripAdvisor.

Further Details

Alternative Athens was founded by Tina Kyriakis, an Athenian herself who wants to show that Greece is more than ouzo, bouzouki, and souvlaki. The company is also happy to help with advice on travel throughout Greece and the islands, and can arrange transfers from Athens Airport and the ports.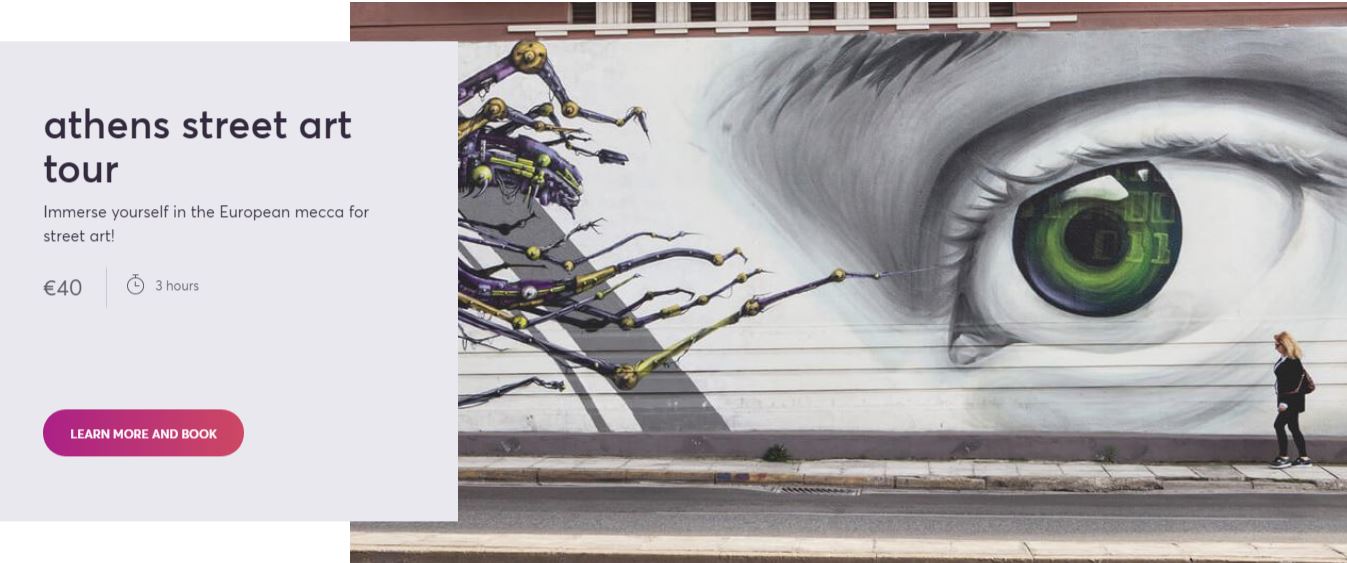 Don't miss this visual tour of Athens with photos by Donna Dailey of Greece Travel Secrets.