Southern Rhodes Drive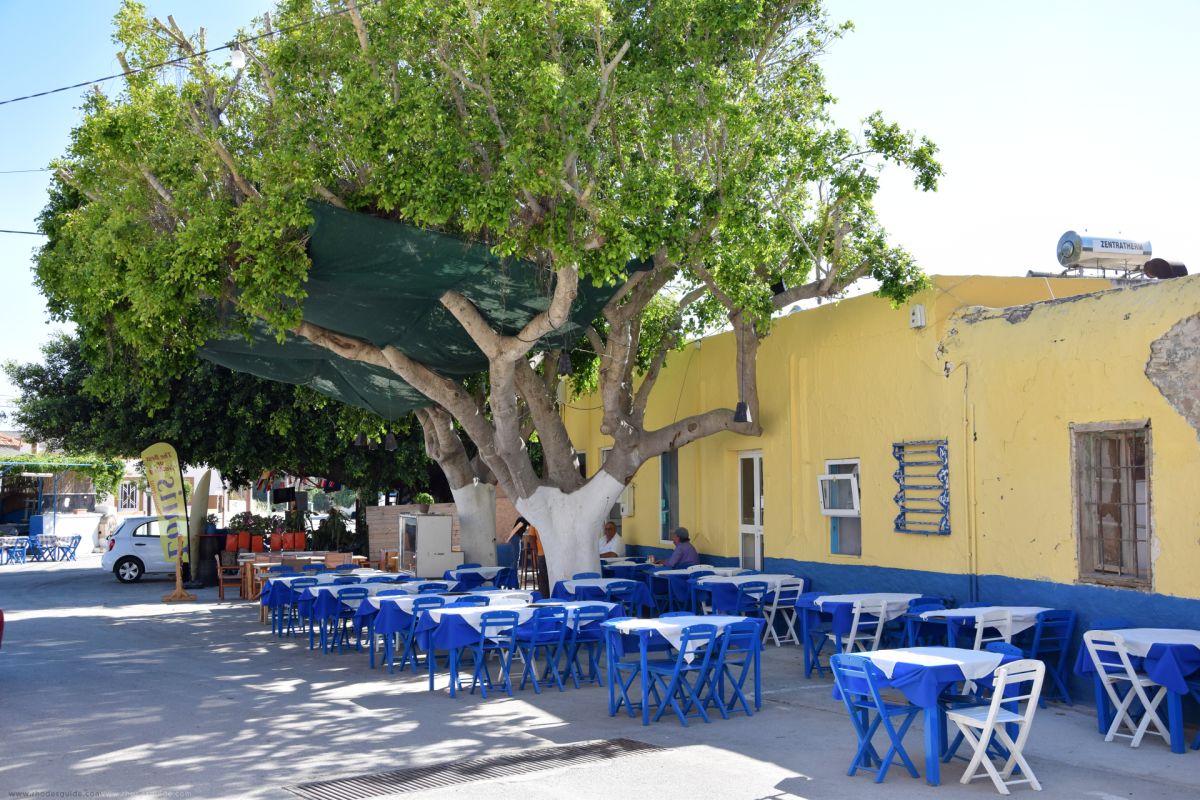 Kattavia in Southern Rhodes
This Southern Rhodes drive starts and ends in Lindos and takes in Gennadi, Kattavia, Monolithos and the chance to stop at several good beaches.
Distance: about 130 kms (81 miles)
Time: 6 hours if beach diversions are made
Start/end point: Lindos
Southern Rhodes Drive Directions

The far south and west of Rhodes is pleasingly remote, and this drive follows a rewarding route between the mountains and the sea.
Leave Lindos on the Pefkoi road. Bypass Pefkoi, or drop off for a swim, and after about 4 kms (2.5 miles), just before Lardos, turn left up a short link road, signed Gennadi and Kattavia, then turn left onto the main coast road.
Some Cool Rhodes Souvenirs
Good Beaches
From now on, beach resorts thin out and a more remote rural island begins to emerge. Tempting beaches at Glystra and Plimiri are easily reached from the main road.
Pass the pleasant villages of Kiotari and Gennadi, both with good beaches. Continue to Kattavia, beyond which the road swings to the north and the sea comes into view.
For the next 10 kms (6.2 miles) there are virtually no buildings. The shore is lined with grey, pebbly beaches backed by low scrub. It can be quite breezy.
Monolithos

At Apolakkia, turn left, signed Monolithos. Continue through pleasant tree-studded countryside to reach Monolithos.
Take some time to explore Monolithos village for an insight into the rural life of Rhodes away from the tourist attractions.
Turn left at a junction by Christos Corner Taverna and follow the road to Monolithos Castle and then downhill to Fourni if you have time. Return to Monolithos, and from the junction by Christos Corner retrace your route to Apolakkia.
Return to Lindos
From the centre of Apolakkia, take the road, signed Gennadi. At a big junction go left, signed Gennadi, cross a bridge then continue through low hills to reach a junction with the main coast road at Gennadi. Turn left and return to Lindos via Pefkoi.
Where to Stay on Rhodes