Athens Events and Public Holidays
If visiting Athens it helps to know when major events and public holidays take place, as some shops and attractions may be closed, but to be there at times like Easter can make for a magical trip.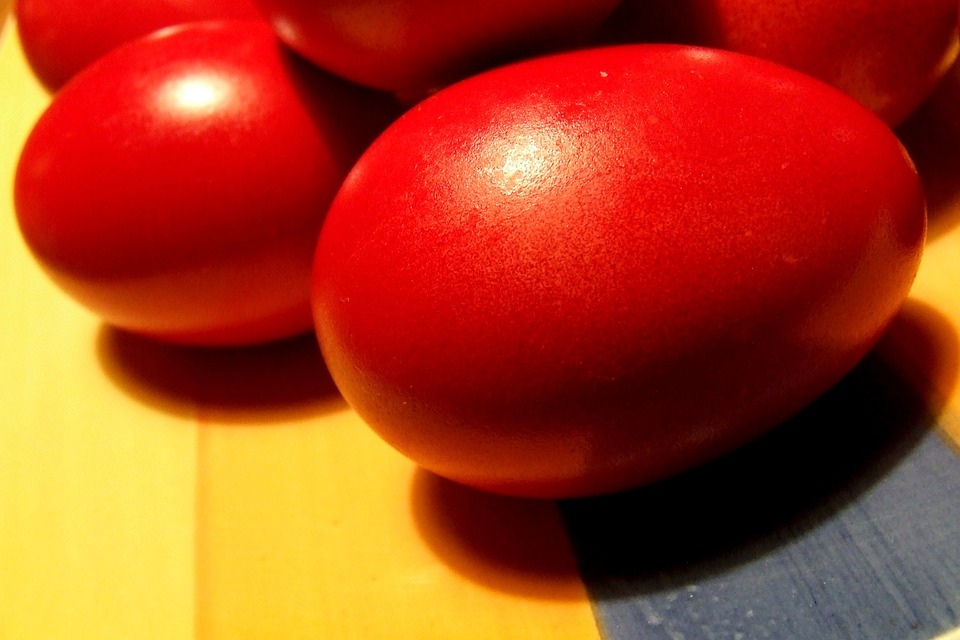 Greek Easter Eggs Are Red!
EVENTS

February/March
Carnival is not as big in Greece as it is in, say, Venice or the Caribbean, but they do still celebrate it. You'll find music in the streets of Athens, especially around the Plaka district, with children in costume and people hitting each other on the head with plastic hammers. This can seem very odd at first, till you discover it's a tradition.
The Greek name for it is apokries, which means 'without meat', just as the word carnival comes from the Latin, carnem levare, which also means going without meat. That's why food also plays a big part in the carnival celebrations, along with music, dancing and street parties.
The big day is the Sunday immediately before the start of Lent, and this falls seven weeks before Easter Sunday (see below for Easter information).
March
Independence Day
March 25 sees the first really big event of the year, celebrating the start of the revolt against the years of Turkish rule in Greece. There are lots of parades and festivities, especially outside the Greek Parliament building on Syntagma Square. It's also a public holiday, and for a full list of public holidays see below.

Independence Day in Athens
April
Easter
Easter is the biggest religious celebration in Greece and a time when it's a joy to be there, whether you're religious or not. There are religious processions through the streets, which are shown live on TV, and Athens is one of the biggest Easters in the country. There are fireworks at night, flares, even dynamite might get thrown as the Greeks go crazy at Easter.
Greek Easter usually falls in April, though not always, and it doesn't usually coincide with the dates of the western European Easter, so if you want to visit Athens at Easter check the dates carefully first. You can find the dates for the next few years here. Also see our separate Easter in Athens page.
Easter in Athens
May
Labour Day
May 1 is a public holiday and there are workers' parades through the streets. In Greece it's called Ergatikí Protomagiá, which means The Workers' First of May.
May/June

Whit Monday
Fifty days after Easter Sunday the Greeks are celebrating again with a national holiday and more street parades and parties, both public and private. The Greek name for it is Deftéra Pentikostís (Pentecost Monday).

Summer
The Athens and Epidaurus Festival

Beginning in late May and running through till early October (though dates vary slightly so check www.greekfestival.gr for up-to-date information) is this big annual arts festival. As well as the best in Greek classical arts, recent visitors have included the Bolshoi Ballet, the English National Ballet and the Berlin Symphony Orchestra. Many events take place in the ancient Odeon (Theatre) of Herodes Atticus and some in the wonderful setting of the theatre at Epidaurus. A special box office is usually opened for the duration of the festival at Stadiou 4 (tel: 210 928 2900).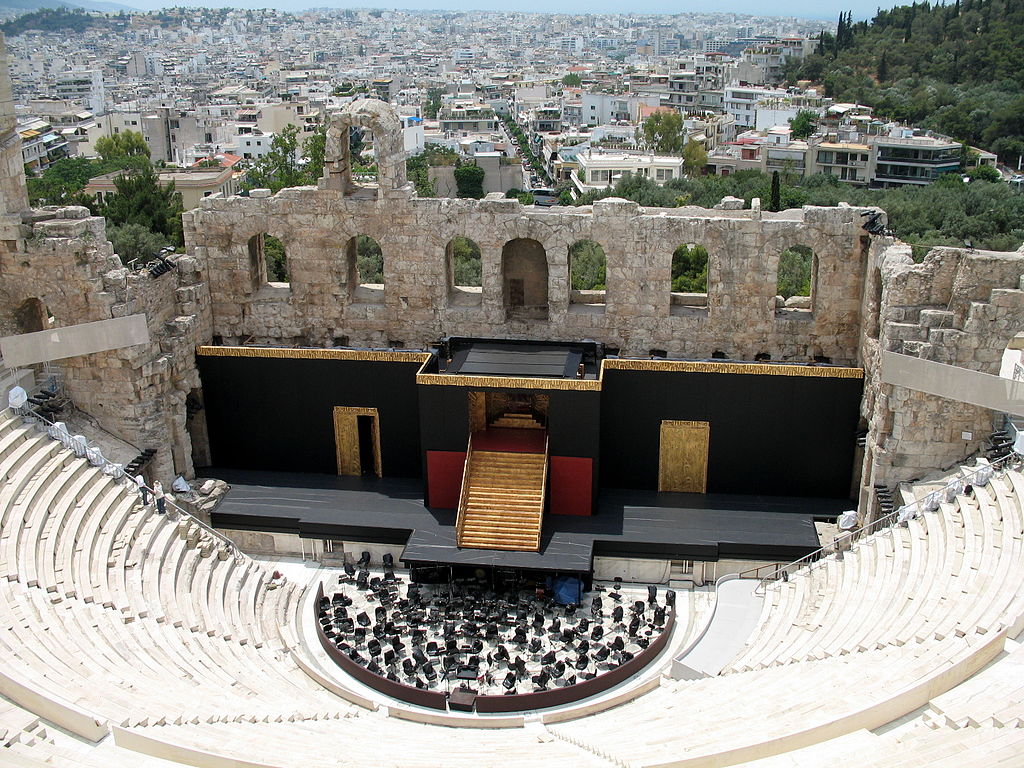 Odeon of Herodes Atticus
The Lycabettus Festival

This is part of the Athens Festival umbrella, but events in the outdoor theatre on Lycabettus Hill are more modern. Franz Ferdinand is one of the many bands who have played, and there are contemporary theatre and dance performances too, but also a few traditional Greek musical and performance offerings (www.greekfestival.gr).
June
Music Day
June 21-23 is when Athens joins in a Europe-wide celebration of music with hundreds of groups and solo artists playing at venues throughout the city. There's jazz, rock, traditional Greek music - everything from children's choirs to the Scissor Sisters! www.musicday.gr
Rockwave
Moby, Twisted Sister, Calexico, Eric Burdon, Robert Plant, The Cure, Blur and Black Sabbath have all been among the headliners at this annual rock music festival that takes place at the Terra Vibe centre, out of the city centre on the Lamia road. Expect acrobats, bungee jumping and other fun stuff too (tel: 210 882 0426; rockwavefestival.gr).
The Arctic Monkeys Perform at the 2018 Rockwave Festival in Athens
October
Ochi Day
October 28 is the last public holiday before Christmas, and another day when you'll find an amazing atmosphere in the Greek capital. October's usually a good time to visit as the intense heat of the summer will be over but it should still be pleasantly warm, though you might get a bit of rain. 
Ochi (or Ohi or Oxi) Day commemorates the day in 1940 when the Italian leader Mussolini demanded that the Greeks allow German and Italian troops to enter their territory, and the Greek leader Metaxas said emphatically Ochi! No! In fact his reply was a little longer but a simple 'no' makes it more dramatic and memorable. You'll come across military and other parades, and a lot of proud and patriotic Greeks.
The Story of Ochi Day
PUBLIC HOLIDAYS
Shops and some public services might close down for public holidays, but restaurants, museums and public transport generally keep operating. There are no hard rules in Athens, though. People do what they feel like doing on the day.

January 1 New Year's Day
January 6 Epiphany
March 25 Independence Day
First Monday in Lent (Shrove Monday)
Good Friday
Easter Monday
May 1 Labour Day
Whit Monday
August 15 The Feast of the Assumption
October 28 Ochi Day
December 25 and 26 Christmas
Don't miss this visual tour of Athens with photos by Donna Dailey of Greece Travel Secrets.