Athens Olympic Stadium

The Greece Travel Secrets guide to the original Athens Olympic Stadium, built for the 1896 Olympic Games and open to the public for jogging and photography.
For sheer, simple grace, the beauty of this stone athletics stadium, within sight of the equally graceful Acropolis, is hard to beat.
This stadium, also called just Stadio, was built in 1896 when the Olympic Games were revived and fittingly held in their original home country. Many Greeks were disappointed at not being awarded the 1996 Olympics to celebrate the centenary of the stadium, though they did of course return to Athens in 2004.
The 1896 stadium is also known as the Panathenaic Stadium, named after the original stadium where contests were held on this site from the 4th century BC onwards. The Olympic stadium follows the same plan as the ancient stadium, which was described by the geographer Pausanias in the 2nd century AD.
Architect Ernst Ziller, responsible for many fine late 19th-century Athenian buildings, was commissioned to design the stadium in the spirit of its predecessor.
Visiting the Athens Olympic Stadium
A visit to the stadium won't take long as there is little to see other than the structure as a whole, but you may find some Athenians jogging round the track, and visitors can wander around the centre and look at the statues marking starting and finishing points.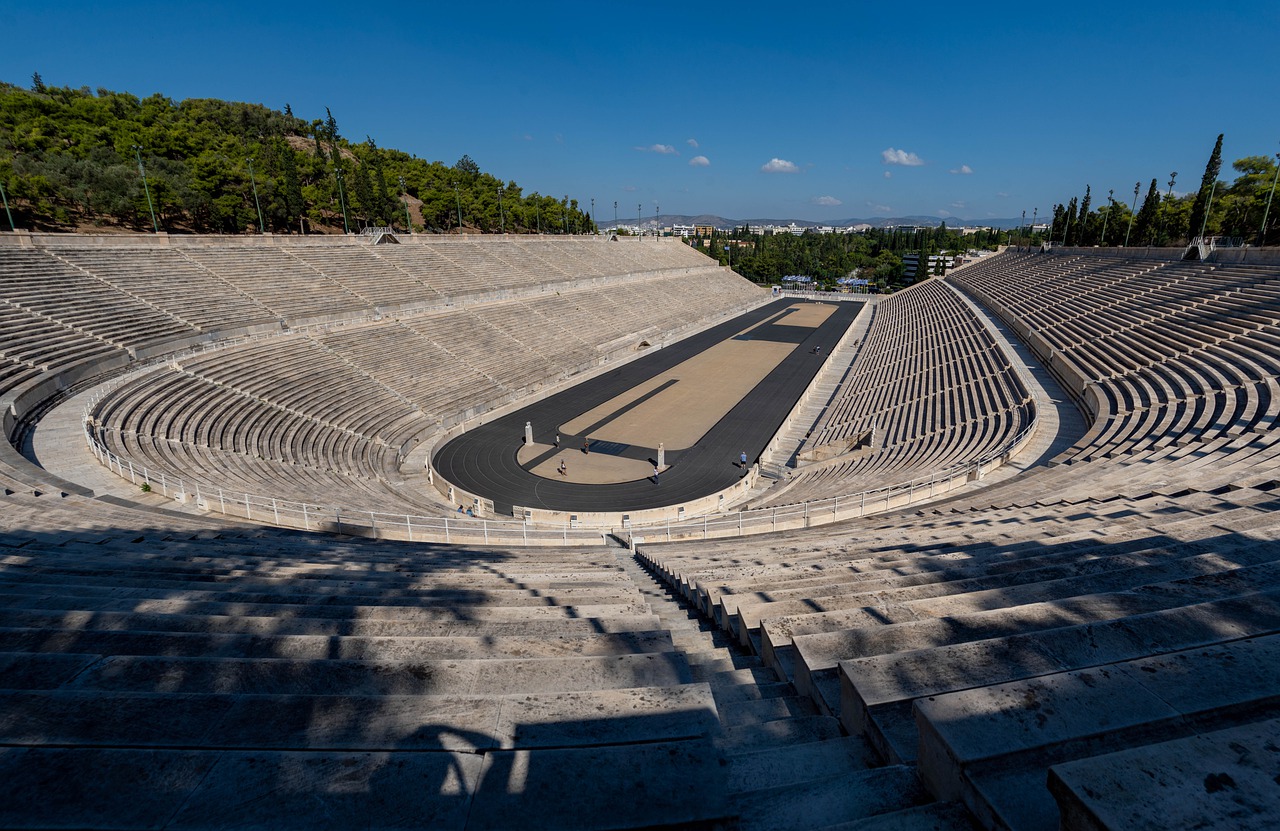 Photographers will also be tempted by the sweeping curves and repetitive lines of the 47 rows of seats, which hold up to 60,000 spectators. The seating is on three sides only, leaving the fourth open with views across to one of the few wooded areas in central Athens, a corner of the National Gardens.