Athens Weather
What is the Athens weather like, and when is the best time to visit?
The Best Time to Visit Athens

Spring and autumn are perfect times to see Athens. You might be unlucky and get some rain, but chances are the skies will be blue and the temperature pleasant. The average in both May and October is a very pleasant 20C/68F. It's ideal for sightseeing and visiting the ancient sites, without having it unpleasantly hot.
Even in winter, don't rule Athens out. Skies can still be bright blue and the weather mild. January is the coldest month when the average drops to 12C/54F, but it can be much warmer than that. We've been to Athens in January and been strolling round in shorts and t-shirts.
If you prefer the visual approach, you can see the Athens section of this page on YouTube:
Summer Heatwaves

The worst times to visit are probably from late July through to early September. The average temperature in midsummer is 32C/90F, which means on many days it exceeds that. Summer heatwaves have been a common phenomenon in recent, so avoid midsummer if you can.. 
Although the city has done an enormous amount in the past few years to reduce the problem of traffic congestion, which adds to the unpleasantness by helping create a summer smog, it hasn't got rid of it completely and the middle of summer is best avoided if at all possible.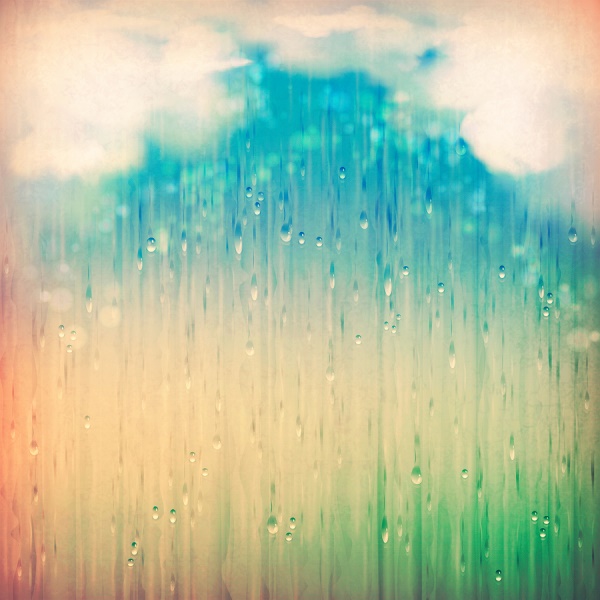 Yes, It Does Rain in Athens!
Rain
It's surprising to discover that it rains in Athens on roughly 100 days each year. But sun-lovers shouldn't let that put them off, as on many of those days it's no more than an occasional light shower, and most of the rainfall is in the winter. The total rainfall over the course of a year averages out at about 15.5" (400mm), and hardly a drop falls from July to September. 
Where to Stay in Athens
The Weather Elsewhere in Greece
For a comparison, see our page on the Corfu Climate
The Weather in Crete
As a comparison to Athens, in case you're combining the city with somewhere else, here's a note of what the weather is like in Crete.
If you want guaranteed sunshine then the best time to visit Crete is July and August, when there is no rain at all. In fact for the seven months from April to October, which makes up the main holiday season, on average there are only 18 days of rain. Temperatures remain mild all through the year, but in winter it does get wet.
April and May are probably the best two months to visit, when temperatures are pleasant without being too hot, there is very little rain, the island is not yet too busy and there is a profusion of wild flowers to see. September and October can also be pleasant, but more suited to swimmers than botanists. The landscape will be looking burnt out, but the sea temperatures will still be in the mid-70s (about 24C).
The holiday season usually runs from Easter to late October, and outside this period many hotels and restaurants will be closed. There are still plenty which open all year round, but your choice will be more limited.