Corfu Writers and Artists
Corfu Writers and Artists
Corfu writers and artists inspired by the island include both residents and visitors, like Gerald and Lawrence Durrell, Edward Lear, and Henry Miller.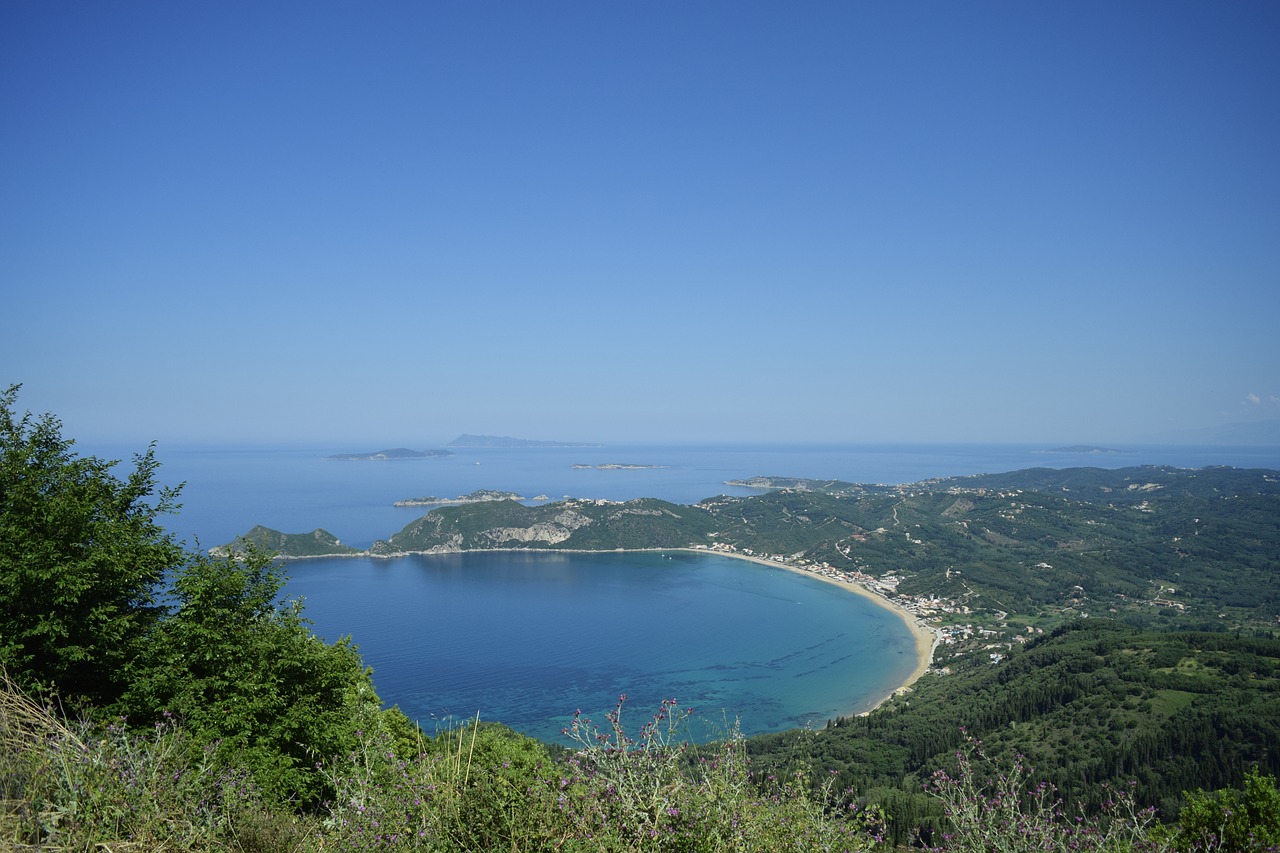 'It's always good to find a reason for visiting Corfu Town,' says the British author Emma Tennant in her 2004 book Corfu Banquet. Subtitled 'A Memoir with Seasonal Recipes', this is one of two books she has written about the island.
Emma Tennant
Tennant, who was better known in Britain as the author of such novels as The Bad Sister and Wild Nights, has also written the non-fiction A House in Corfu (2001). This tells the story of her parents seeing a house in Corfu in the 1960s, a place called Rovinia, and falling in love with it and moving in. Emma Tennant shared their love of the island, showing the inspiration that Corfu has given to writers and artists over the centuries.
Lawrence and Gerald Durrell
The most famous of all of these, partly because there were two of them, were the brothers Gerald and Lawrence Durrell. Lawrence was the elder brother and appears as the butt of many jokes in Gerald's account of his 1930s boyhood on Corfu, My Family and Other Animals. 
It was on Corfu that Gerald Durrell's great love of natural history blossomed, resulting in him pursuing a career as both a naturalist and a writer, and becoming the founder of the Jersey Wildlife Conservation Trust. It's no exaggeration to say that there are species of birds and animals surviving today which would not have made it if not for Durrell's pioneering work, spurred on by his curiosity about, and love of, the wildlife on Corfu.
Lawrence Durrell was always the more intellectual of the two brothers and went on to great success as a novelist, poet, essayist, critic, and travel writer. He lived for a time at the White House in Kalámi, which is still there today and is where he wrote Prospero's Cell. This was his own account of life on Corfu - very different from his younger brother's! - as well as working on his novels and poems. 
Henry Miller
A friend of Lawrence Durrell's was the American writer, Henry Miller, renowned as the author of such controversial books as Tropic of Cancer. He visited Durrell on Corfu, and part of this account appears in his wonderful travel memoir The Colossus of Maroussi. Many readers think that, despite the renown of his infamous novels, this is his best book, fired as he was by his love of the passionate Greek people. 
Edward Lear
The English artist and writer Edward Lear was yet another whose work was coloured by his reactions to Corfu. Well-known to generations of British children, and adults, as the author of nonsense poems such as 'The Owl and the Pussycat', Lear also wrote several travel books and visited Corfu on many occasions. His restful landscapes are in complete contrast to his bizarre and funny verse, and some of his Corfu paintings can be seen in Corfu Town's Municipal Art Gallery, contained within the Palace of St Michael and St George.
Icon Painters
It is not only foreign visitors, of course, who have been inspired by Corfu – by its beauty, its myths, its history. A great many Greek icon painters have lived and worked on Corfu, including many from the famous Cretan School, often on their way to Venice.
There was sufficient of a local movement to encourage the formation of an Ionian School of Painting too, probably by Panayiótis Doxáras. Doxáras was born on the Greek mainland but worked in several of the Ionian Islands, including Corfu, where he painted the roof of the church of St Spyridon in Corfu Town.
Some Cool Corfu Souvenirs
Pávlos Prosaléntis
Corfu has produced great sculptors too, notably Pávlos Prosaléntis, who was born on Corfu in 1784 and is considered one of the greatest of Greek sculptors. A room devoted to his work, including some paintings, can be found in the Palaiópolis Museum in Mon Repos.
Corfu Writers and Artists
From Homer, who used Corfu as the inspiration for the mythical island of Scheria in The Odyssey, and Shakespeare, whose island setting of The Tempest has also been linked to Corfu, through to modern writers and artists, this beautiful Ionian island inspires more than just the holidaymakers who flock here.
Where to Stay on Corfu