Athens Agora
The Athens Agora or ancient market is a must-see site and one of the best things to do in Athens with its restored arcade building, the Stoa, and its museum.
After the Acropolis and National Archaeological Museum, the market place of ancient Athens is another of the best things to do in Athens. It features some good remains and a fine, small museum.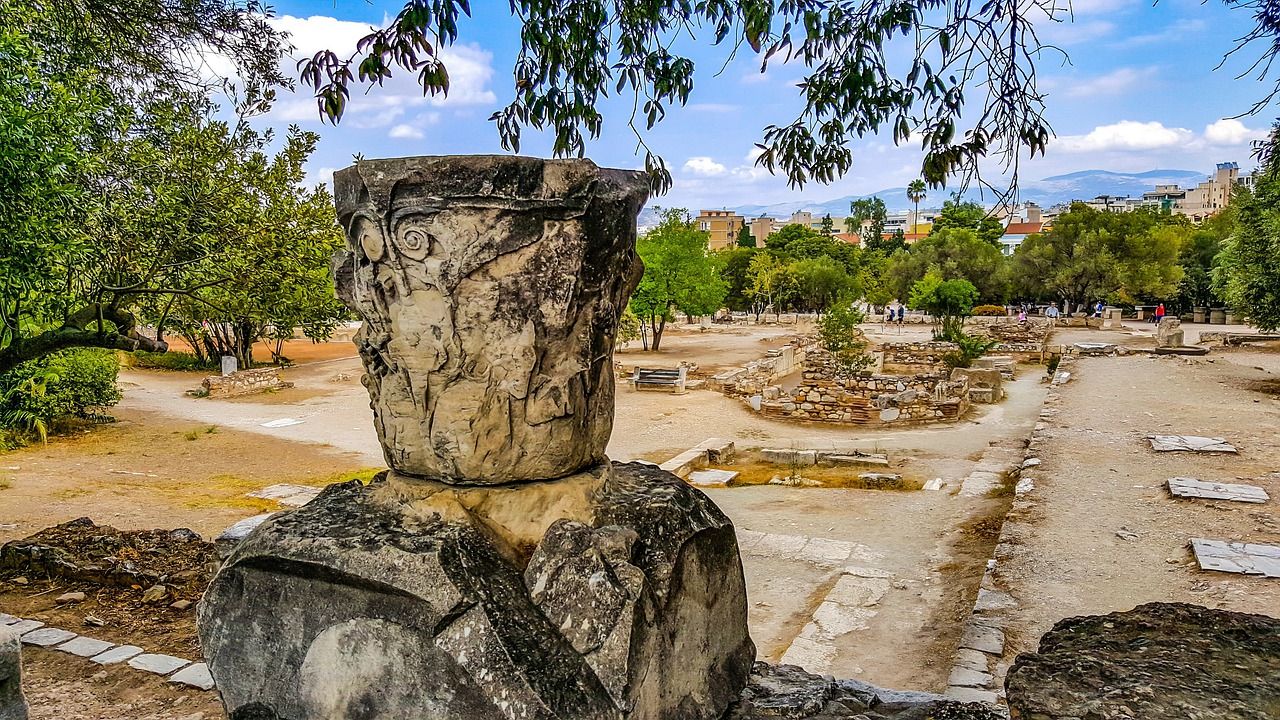 Athens Agora

Imagine the Agora filled with stalls and shops, its streets and squares packed with buyers and sellers. It helps to buy a plan or to consult one of the information boards dotted around the site. The area was first used as a market place in about the 6th century BC. Before that it was a cemetery.
The site was at the heart of Athenian life for centuries, along with the Acropolis, which rises behind it. In fact, a good overview of the Agora can be had from the Acropolis, or from the neighbouring Areopagos.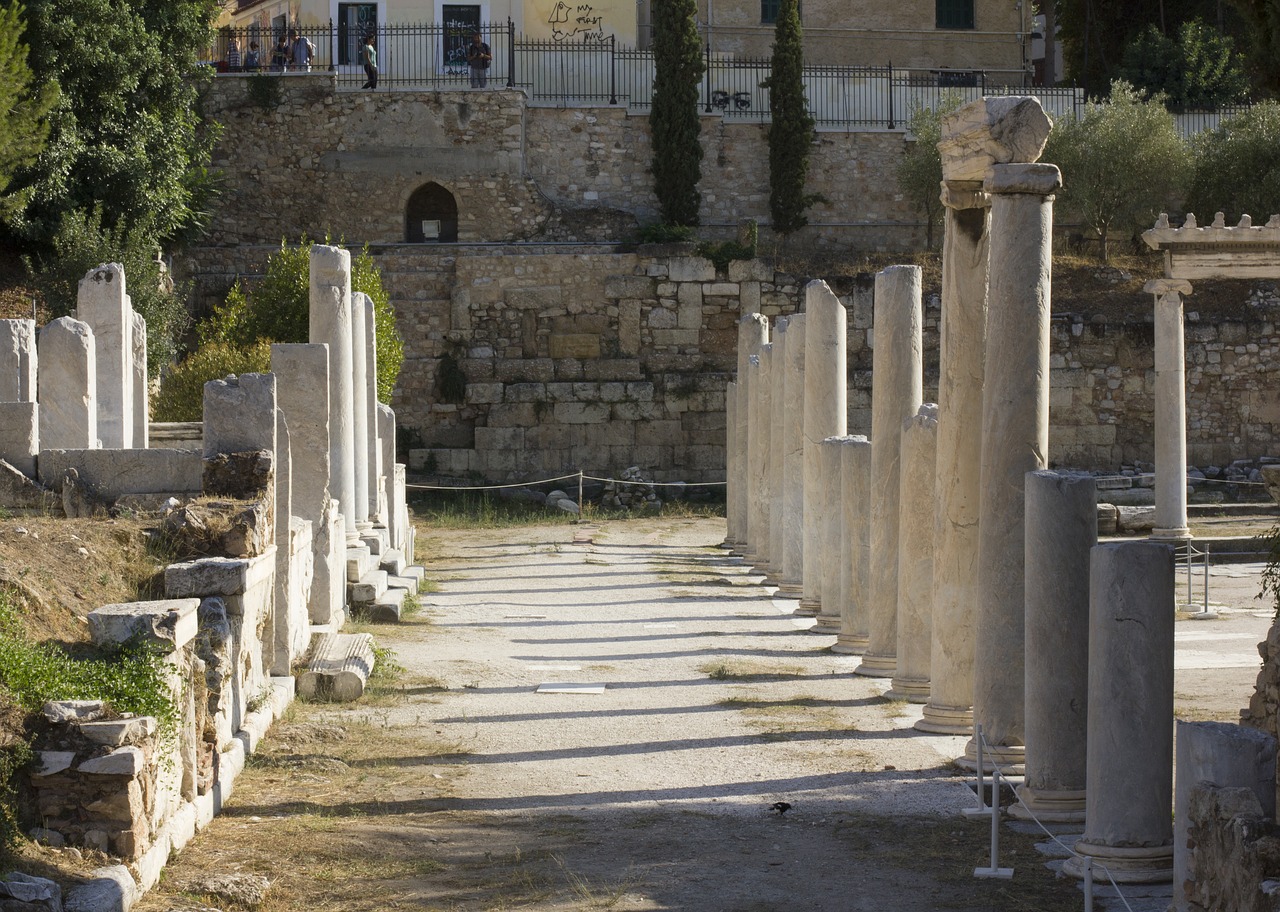 At ground level the foundations of many buildings are still evident, with signs in English for some of them. Two buildings dominate opposite ends of the site. One is the Temple of Hephaistos, and the other the Stoa Atallou (Stoa of Attalos), which contains the Agora's excellent little museum.
Athens Agora: The Stoa of Attalos
The Stoa is a two-storey arcade, first built in the 2nd century BC. It has been immaculately restored by the American School of Classical Studies in Athens, giving us a rare opportunity to see what Greek buildings of the period actually looked like when they were in use.
Athens Agora Museum

Inside, the museum is full of quirky finds that bring old Athens to life: a child's commode, a fragment of a library rule-book, a clever machine used for the selection of officials. Between the museum and the Acropolis is another restored building, the Church of the Holy Apostles.