Changing of the Guard in Athens

The Changing of the Guard in Athens takes place outside the National Parliament Building at the top of Syntagma Square and is a must-see for visitors.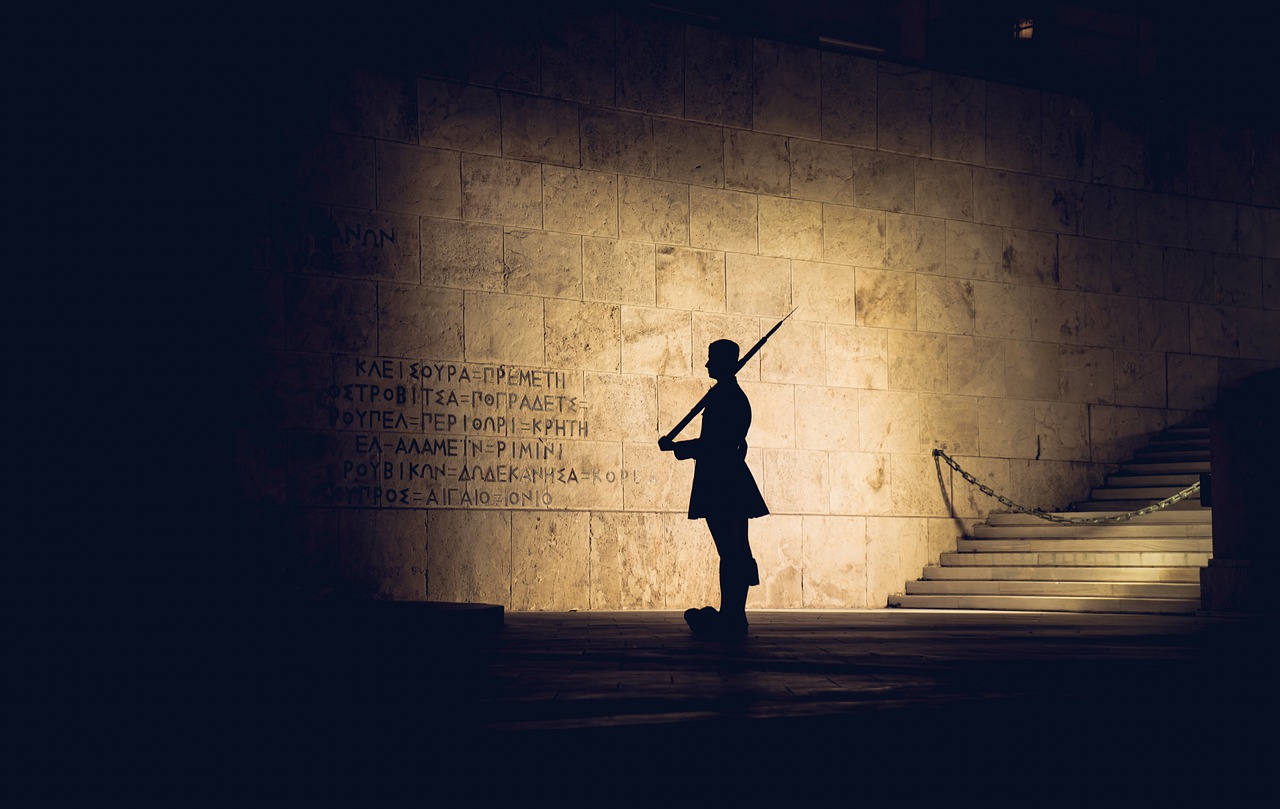 One of the main things visitors want to see is the changing of the guard in Athens. It's an impressive and highly choreographed routine and it happens at the top (eastern) end of Syntagma Square.
Where is the Changing of the Guard in Athens?

At this end of the square and behind a wall is the unmistakable National Parliament Building. In front of the wall is the Monument to the Unknown Soldier, with several guard huts for the Evzones who stand guard there. Their duties include guarding both the monument and the Presidential Palace, which is on the far side of the National Garden.
National Parliament Building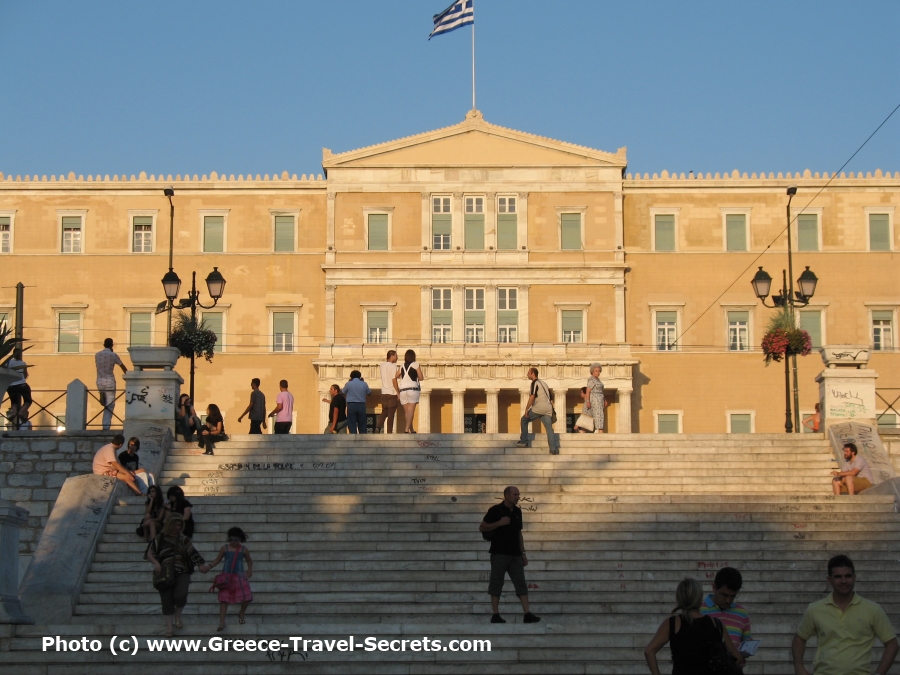 The National Parliament Building, or Hellenic Parliament, stands at the top of Syntagma Square, and its full Greek name is the Vouli ton Ellinon, which literally means the Will of the Greek People. It's a handsome building which was originally built as a royal palace for King Otto, the first King of the modern independent Greek state, and it opened in 1843.
It ceased being a royal home in 1924 when the monarchy was first abolished in Greece. For a time it was a hospital and then a museum, before becoming home to the Greek Parliament in 1935.
The building is not open to the public although there are occasional exhibitions in the Parliament Library, and if one is on when you're in Athens you should definitely take the opportunity to look inside, whether you're interested in the subject of the exhibition or not.
Evzones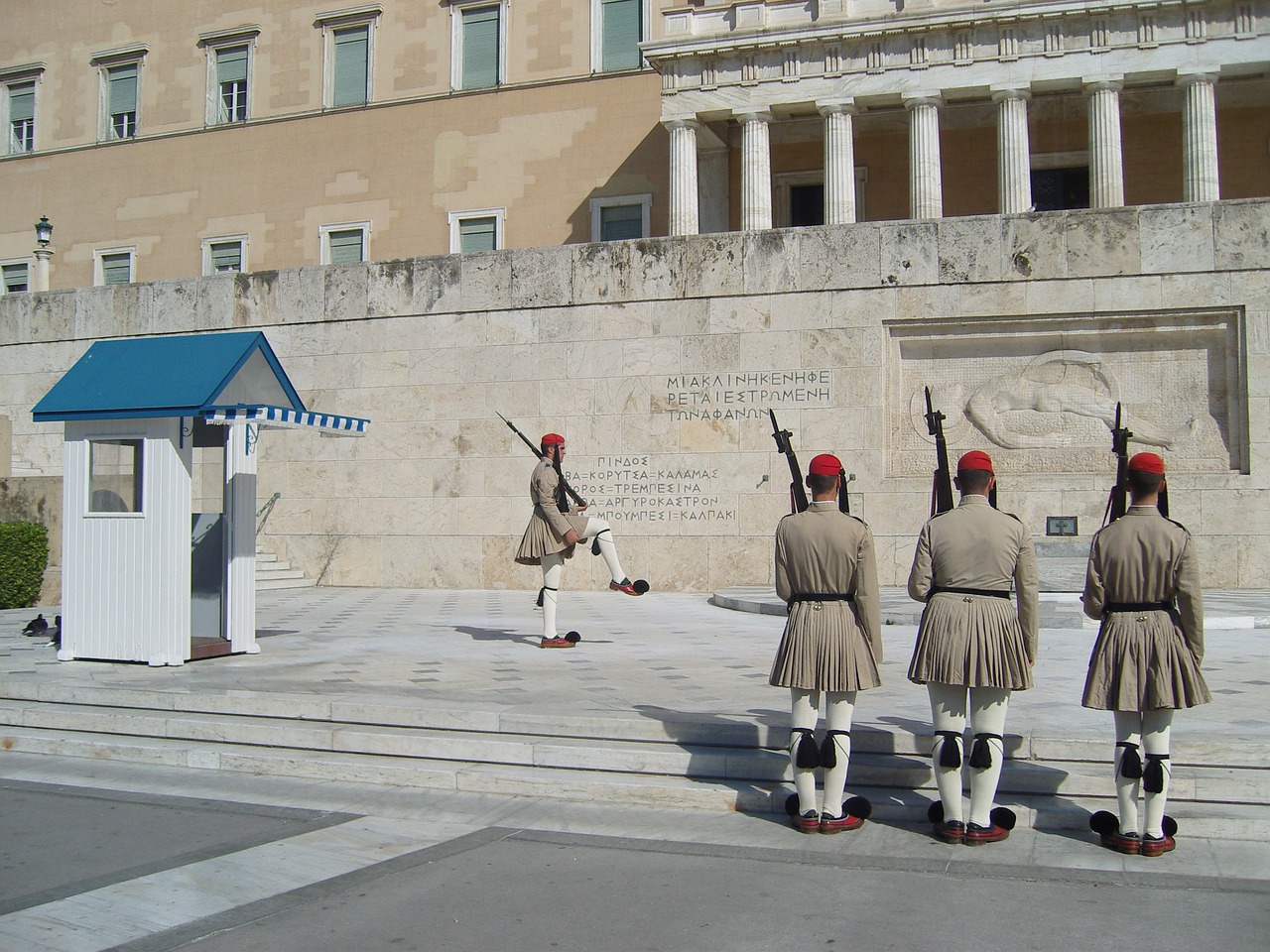 The Evzones were originally several different elite units of the Greek Army, though now their role is more ceremonial. Their kilt-like outfit is known as a fustanella, and these were worn by Greek highwaymen known as klephts, who became heroes for resisting the Turkish occupation of Greece.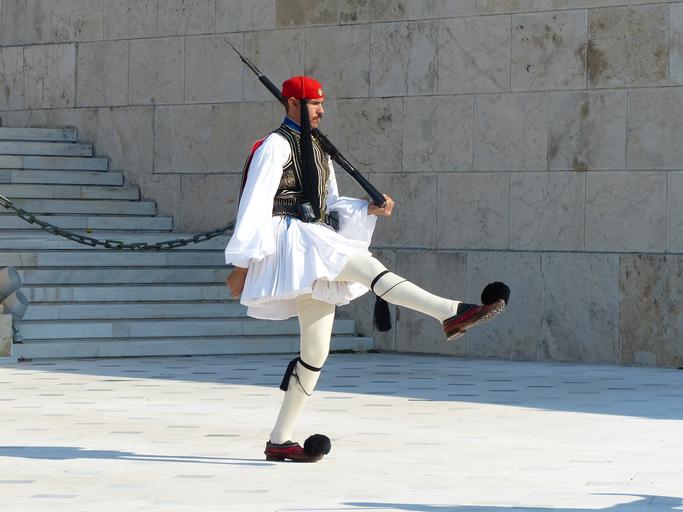 When is the Changing of the Guard in Athens?

The changing of the guard in Athens takes place every hour, on the hour, every day of the year. However, if you can, try and watch the ceremony at 11am on a Sunday morning. This is a more elaborate version of the guards changing, and something you shouldn't miss if you're in Athens on a Sunday morning.
Where to Stay in Athens